Zelda Wii U detailed with new developer walkthrough video
Due next year, but not before Star Fox.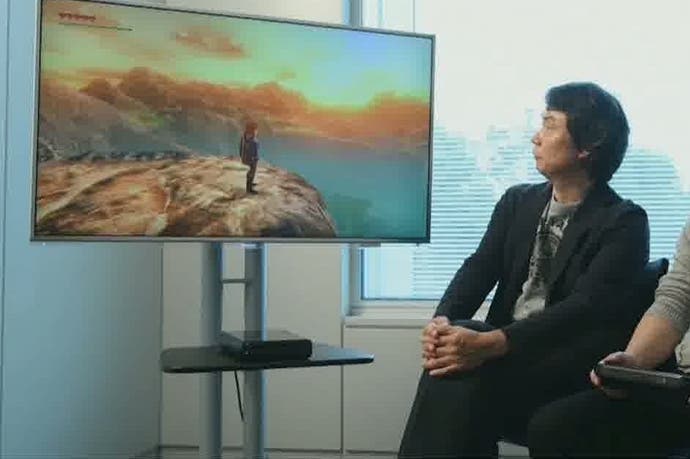 The Legend of Zelda creator Shigeru Miyamoto and series director Eiji Aonuma showed off the upcoming Wii U Zelda at tonight's The Game Awards.
It all looks a bit Shadow of the Colossus with its gigantic open world and AI-driven horse.
That's right Epona is back! And she's smart enough to weave around trees on her own, ala SotC's Agro.
The world will be so vast that you can see for miles in any direction from a mountaintop, then place a waypoint as to where you'd like to go.
The GamePad will be used for a map, where you can zoom in and out and scroll around by pinching and swiping the touchscreen.
Furthermore, you'll be able to use it to look around and aim in first-person.
You can even jump off your horse and aim in slow-motion while vaulting, ala the slickest move in Vanquish.
Oh, and the Sailcloth has returned, so you can glide around when jumping from a great height.
Miyamoto also noted that the next Star Fox game for Wii U will be coming out next year, after Majora's Mask 3D in the spring, but before Zelda Wii U sometime later next year.