Zelda: Link's Awakening - Face Shrine dungeon explained, chess piece solutions and get the Powerful Bracelet
How to complete the sixth dungeon and get a new strength upgrade along the way.
The Face Shrine is the sixth dungeon in Zelda: Link's Awakening, following on from exploring the Ancient Ruins.
Inside you'll find a new type of puzzle - chess piece blocks - and an item upgrade, the Powerful Bracelet, allowing you to pick up even heavier objects.
On this page:
If you're looking for more assistance, our Zelda: Link's Awakening walkthrough can help.
How to get the Powerful Bracelet in the Face Shrine
As with the Ancient Ruins before it, we recommend you get the Bow.
This is purchased from the Mabe Village shop for 980 Rupees, and is useful to defeat some of the enemies within the Face Shrine. Similarly, the Boomerang is useful and does a very similar job, if you have finished the trading sequence, now possible since you have the Hookshot.
Head left and you'll come to a room with wizard-like enemies, which fire projectiles before disappearing into the ground. These can be defeated easily with arrows from the Bow, and will open the top right door when done for a chest with 50 Rupees inside.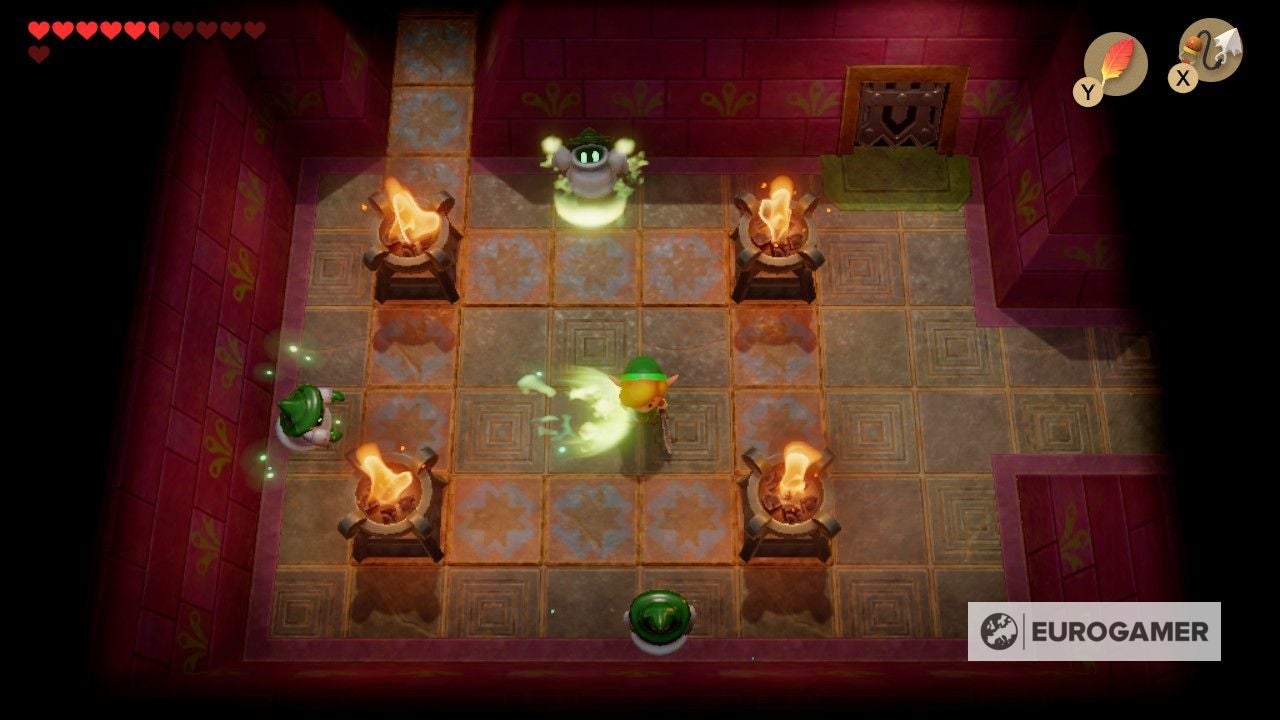 Since you cannot move the elephant statue left, head back down and out the upper left route, along the corridor and round.
In the room with the crystal switch. The key here is to turn it red while being on the other side - or on top of - the switches it activates. To do this, either lay a bomb or fire an arrow diagonally.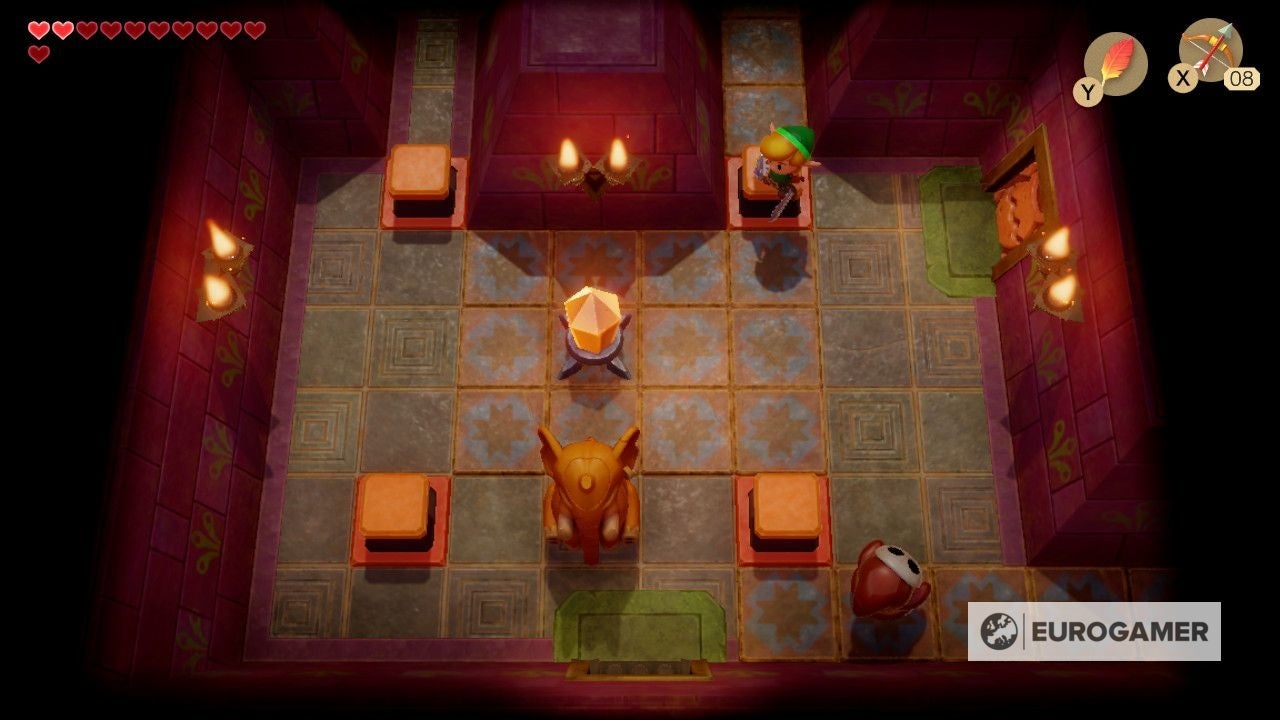 You'll want to do this from the upper right, as in the next room, bomb the right wall to reveal a hidden room that's dark and filled with blocks.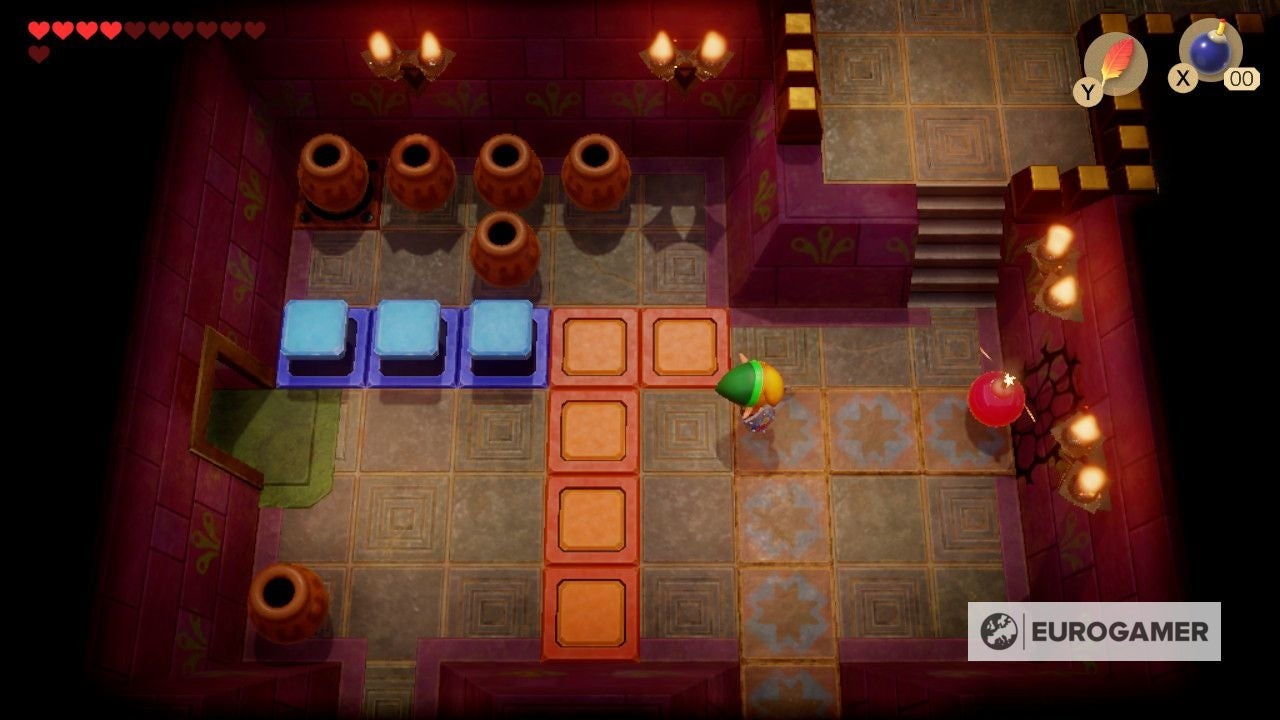 Work your way round and clear the enemies to reveal a staircase in the corner.
After the side-scrolling section with large luminous enemies is a room, you'll emerge in a room filled with lowered blocks thanks to your work with the switch earlier.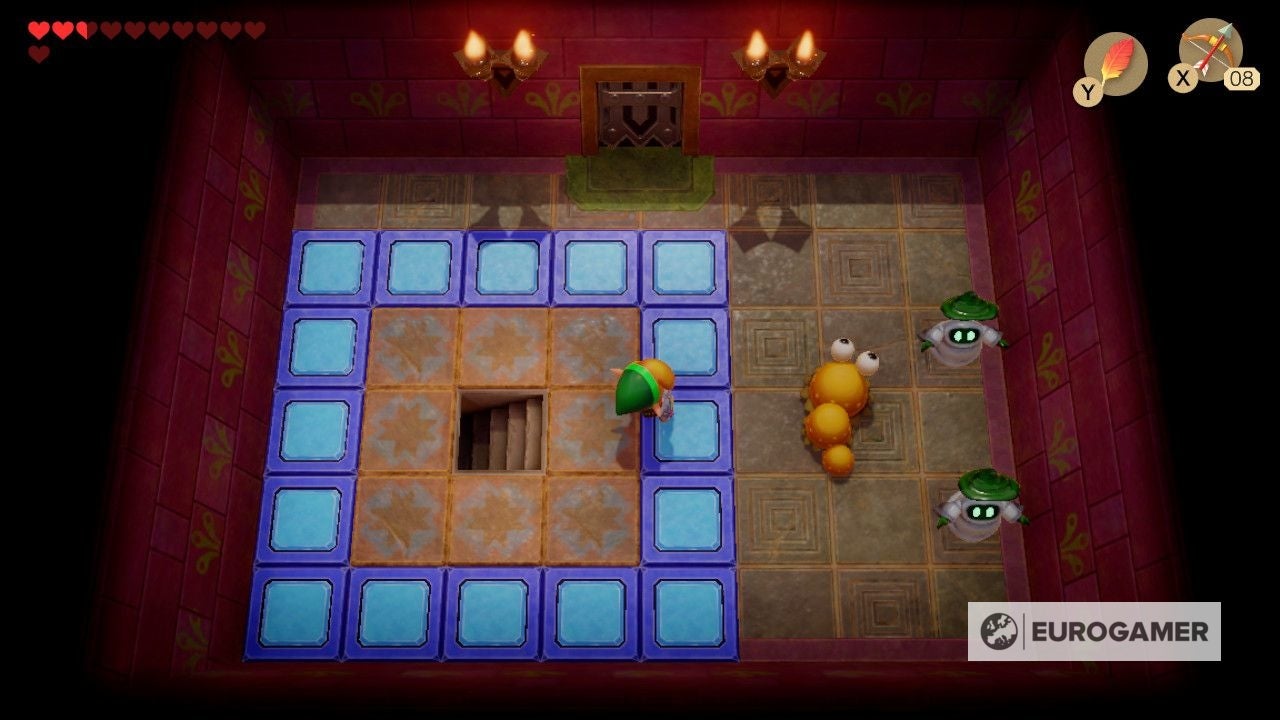 Clear the wizards with arrows then go north, where there's a chest with the Powerful Bracelet.