Zelda: Link's Awakening - Pink Ghost house and grave with flowers locations explained
How to help the ghost following you after the fourth dungeon.
The Pink Ghost is a task you're given in Zelda: Link's Awakening, following the fourth Angler's Tunnel dungeon.
It involves finding the Pink Ghost House location, followed by the grave with flowers. Doing so helps you on your way to the next challenge - the Catfish's Maw.
If you're looking for more assistance, our Zelda: Link's Awakening walkthrough can help.
(Quick note before we get started - now you have completed the Angler's Tunnel dungeon, head left and enter the first cave you see. Provided you have the Ocarina, Mambo will teach you Manbo's Mambo, a song that allows you to warp to any warp point - or if you're in a dungeon, to the entrance. Very useful!)
Where to find the Pink Ghost house location
From the Angler's Tunnel onwards, a pink ghost will be hovering over your shoulder. At first this is a mystery - it won't hurt you - and eventually ask you to find its house.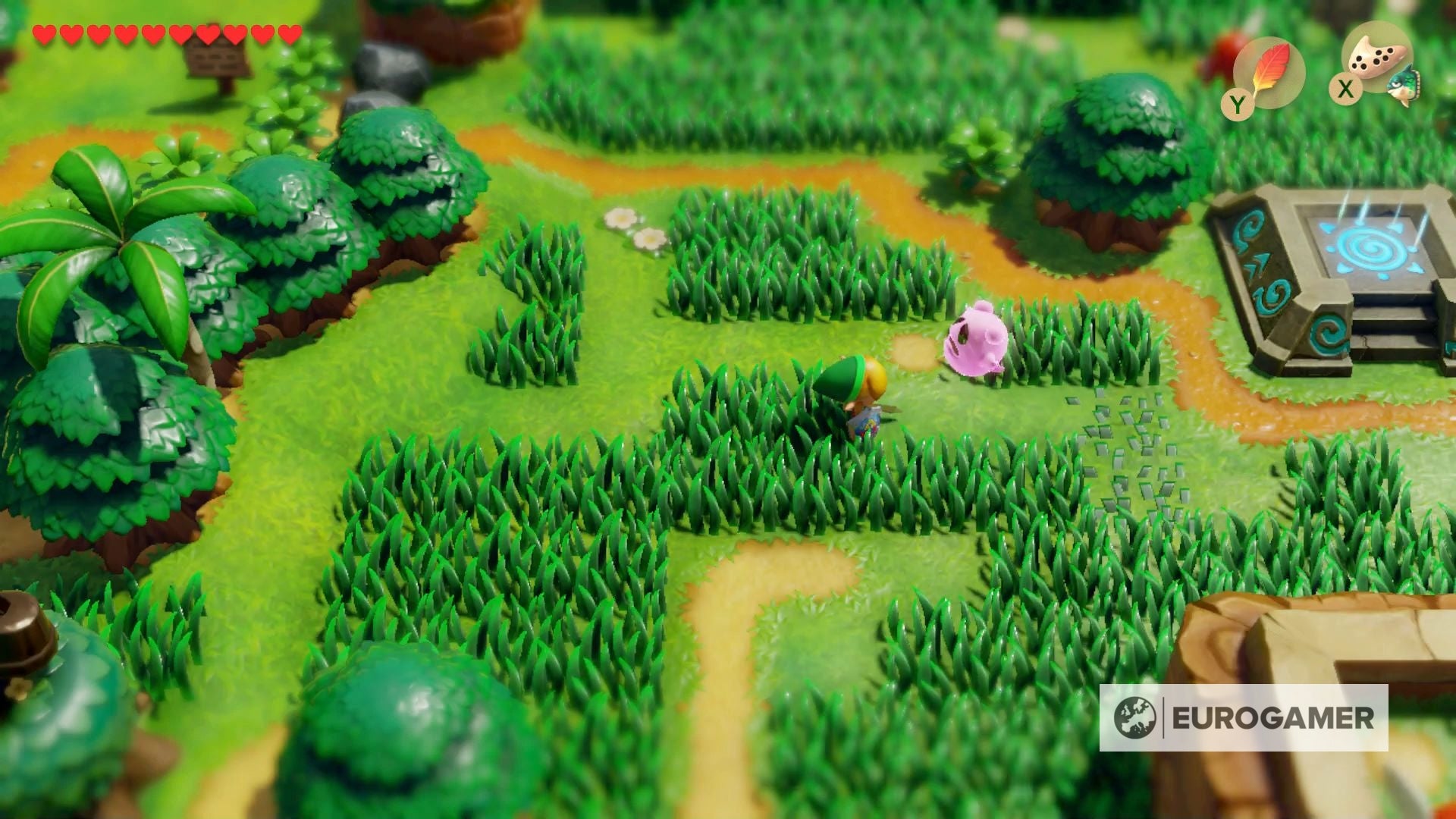 The Pink Ghost House location is in Martha's Bay, the location at the very south and centre of the map. Specifically, the Pink Ghost House is just right of Toronbo Shores, where you found the sword location, which you can reach by moving some rocks.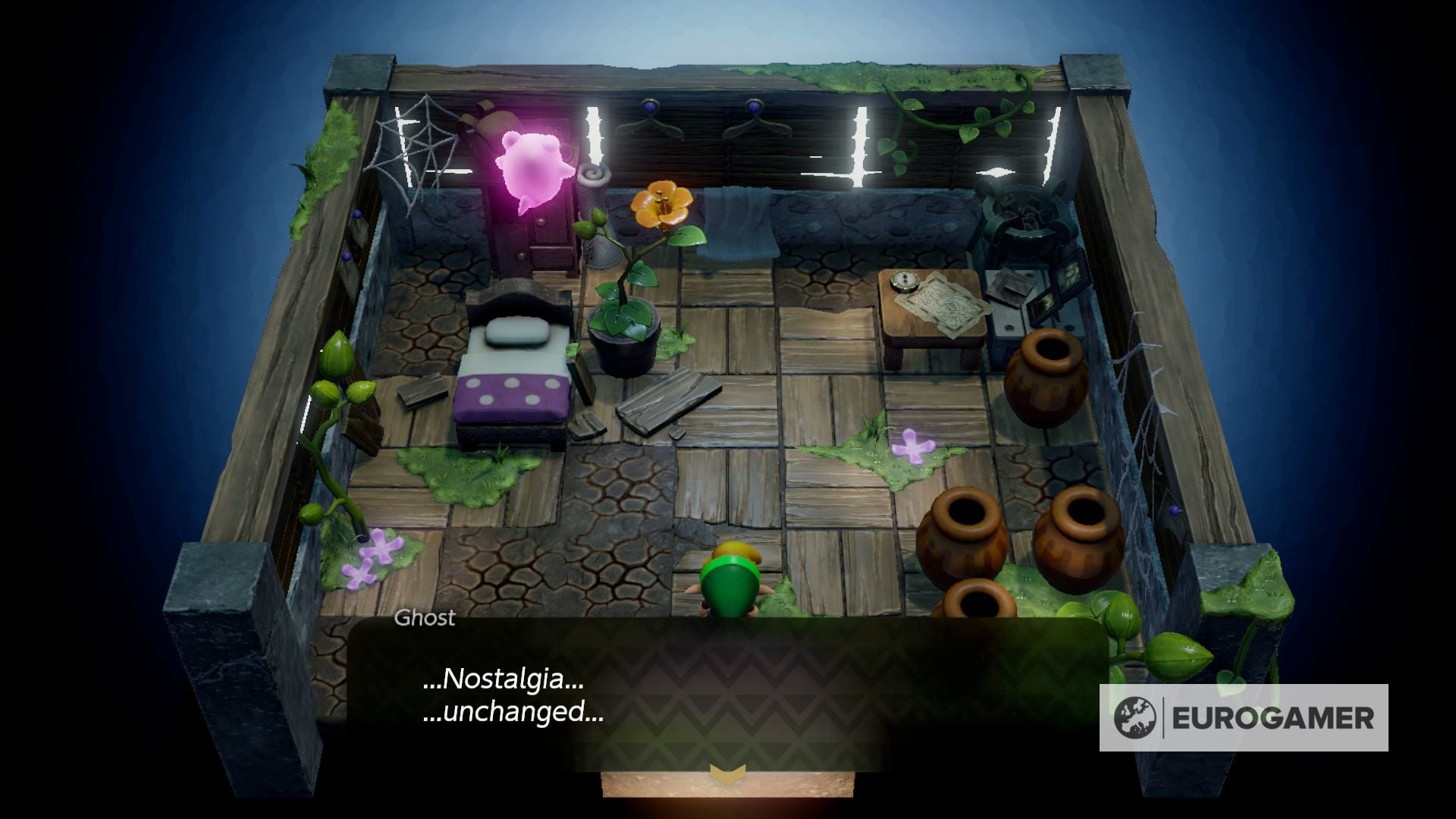 Where to find the grave with flowers location
After visiting the house, you're asked to go to the Pink Ghost's cemetery grave location. This is located in the centre north of the map, between the Mambo's Pond and Ukuku Prarie locations.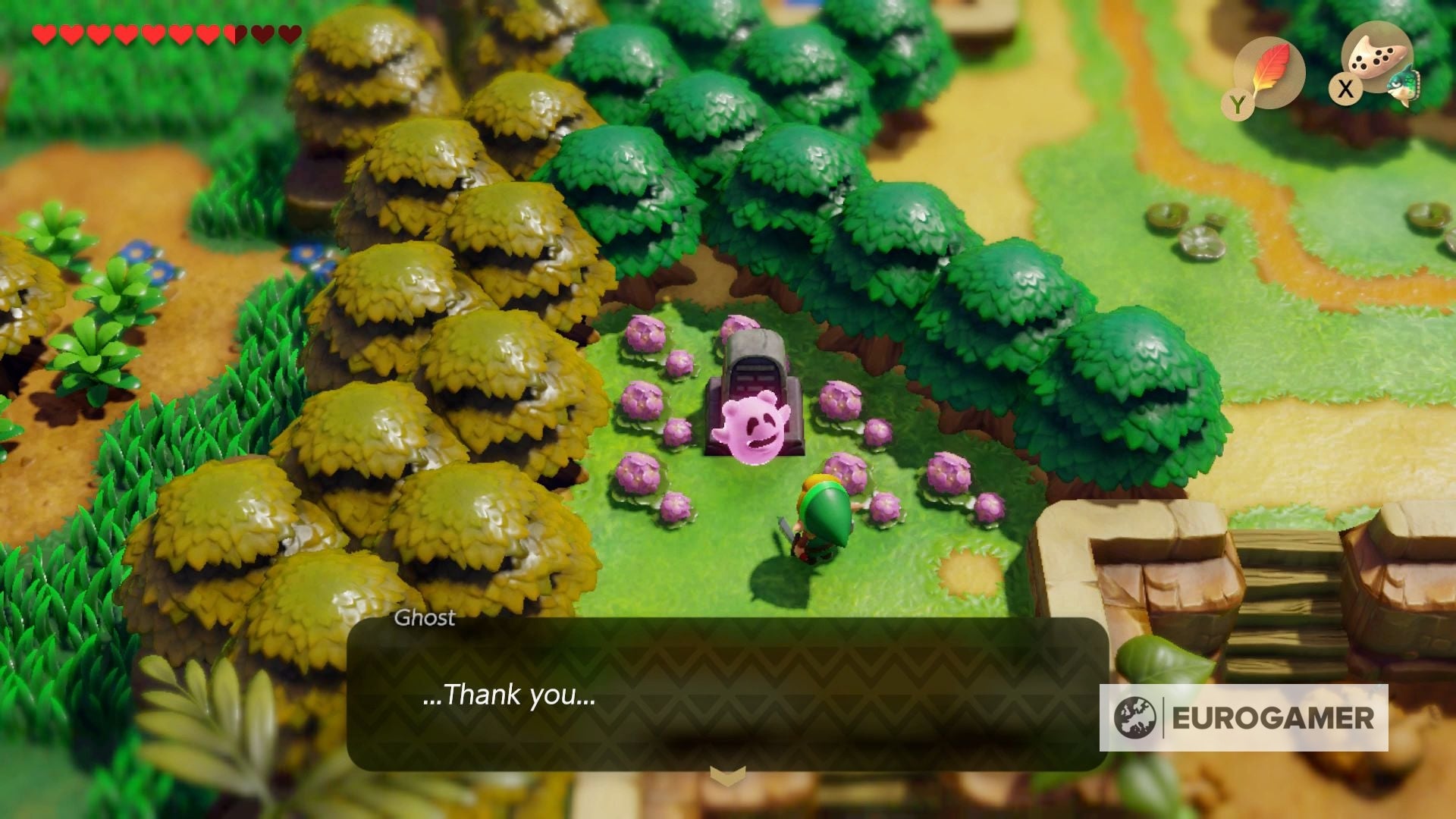 Once there, the Pink Ghost will be laid to rest, and you'll receive a Bottle for your trouble. If this is your first, then it's a useful recovery item - use it on a fairy (they appear after you defeat a dungeon's mini-boss) and use it when low on health to recover you of all your hearts.
The owl will also appear and tell you the location of the next dungeon - it's in Martha's Bay.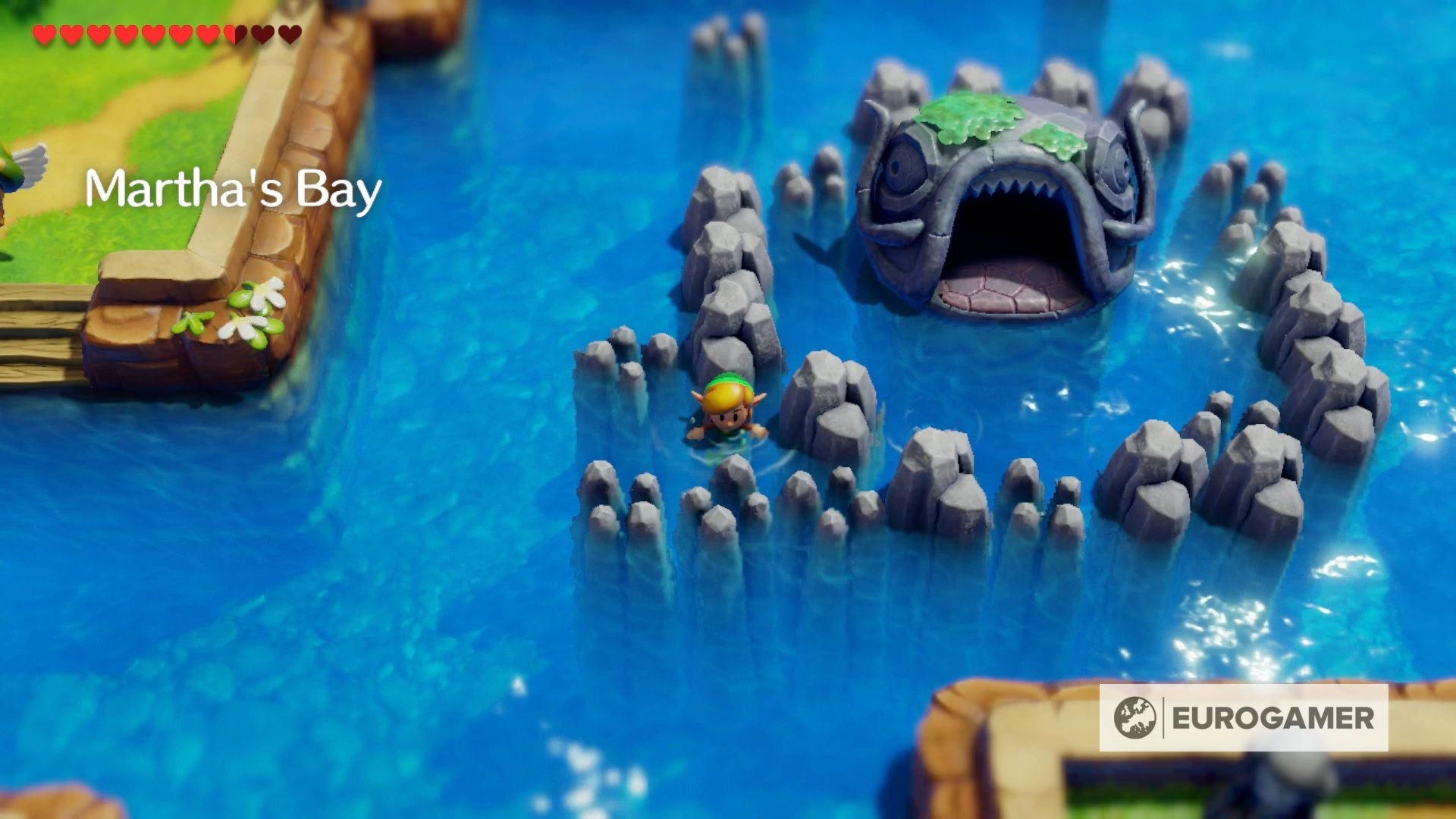 It's easy to find on the map, and you need to dive where the bubbles emerge from the left side. Go through the simple side-scrolling section and enter the dungeon to start Catfish's Maw.