Zelda: Link's Awakening - Dream Shrine explained and how to get the Ocarina
How to access the Mabe Village side-dungeon.
The Dream Shrine is a side-area you can uncover in Zelda: Link's Awakening.
This location, found within the opening Mabe Village, features a useful item to add to your inventory - the Ocarina.
Getting it won't be possible until a certain point in the game however - specifically until after the third dungeon Key Cavern - so don't expect to get to it straight away.
If you're looking for more assistance, our Zelda: Link's Awakening walkthrough can help.
How to explore the Dream Shrine in Zelda: Link's Awakening
With the third dungeon Key Cavern complete and the Pegasus Boots in hand, it's time to pay an optional area a visit - the Dream Shine.
If you remember back to exploring Mabe Village, there is a house in the very north surrounded by rocks. You can lift these using the Power Gauntlets found from the second dungeon.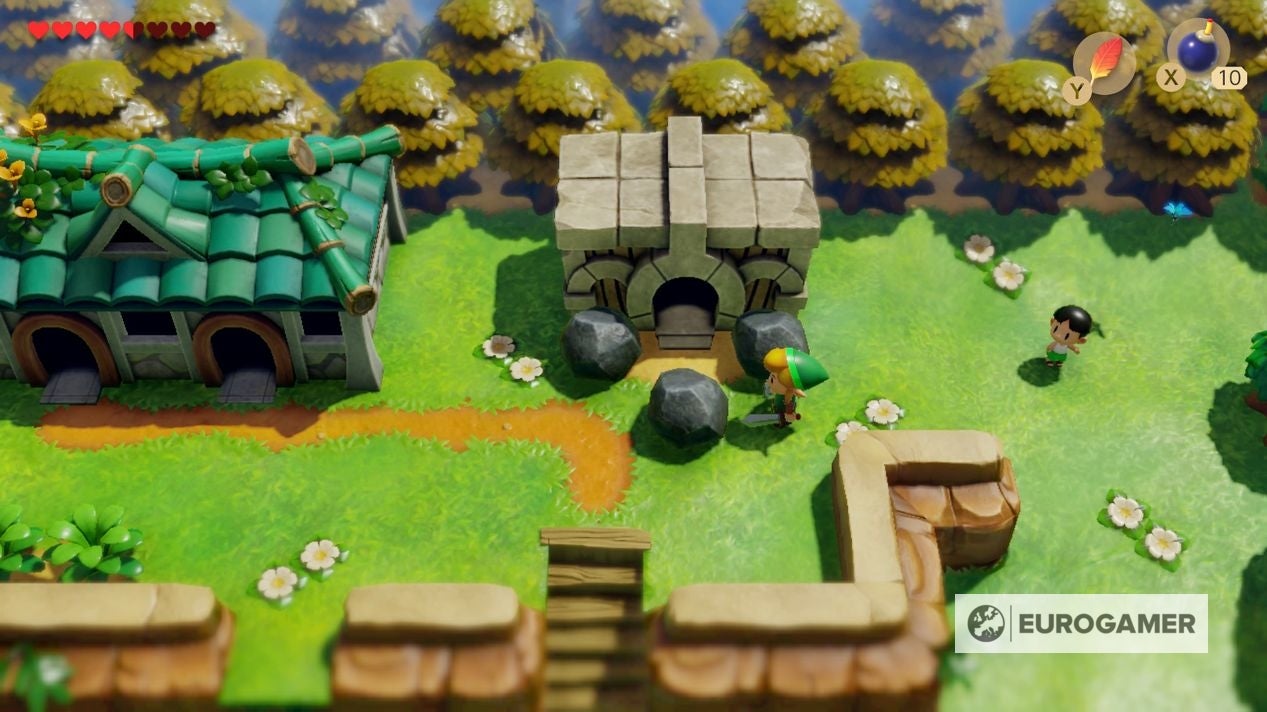 Inside is a bed. Approach it and interact to slip inside and fall asleep instantly. Enjoy your nap, Link!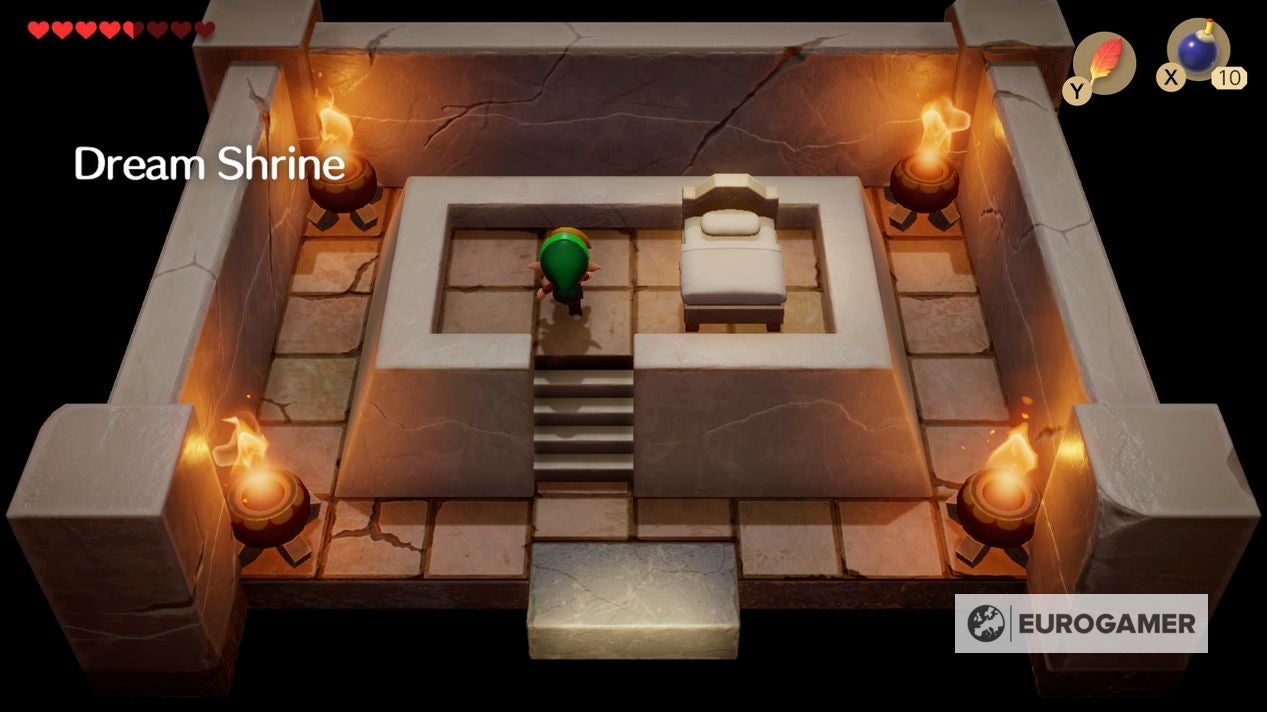 Within the Dream Shrine are a number of mirror enemies in a corridor throughout the outside of a large room. Between these and the cracked flooring, fighting them conventionally is out of the question.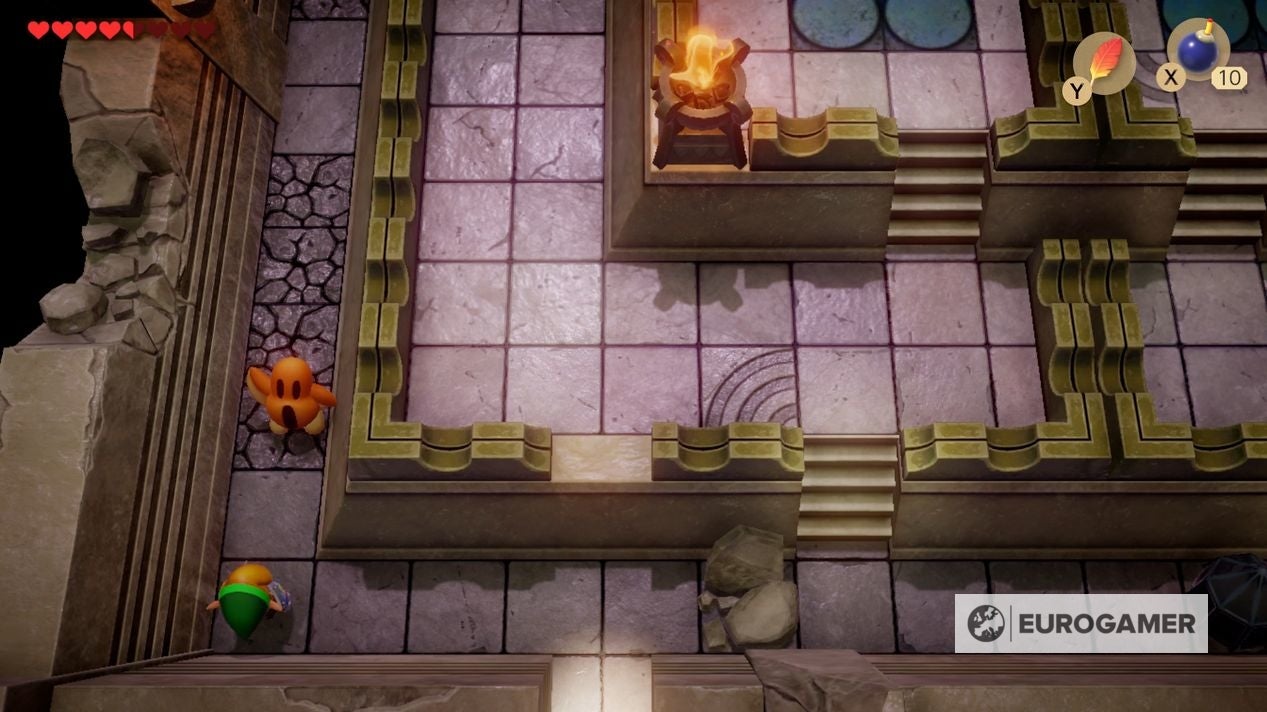 Instead, you must stand at each corner and, using the Pegasus Boots, charge from one corner to the next, clearing a path through each enemy with ease.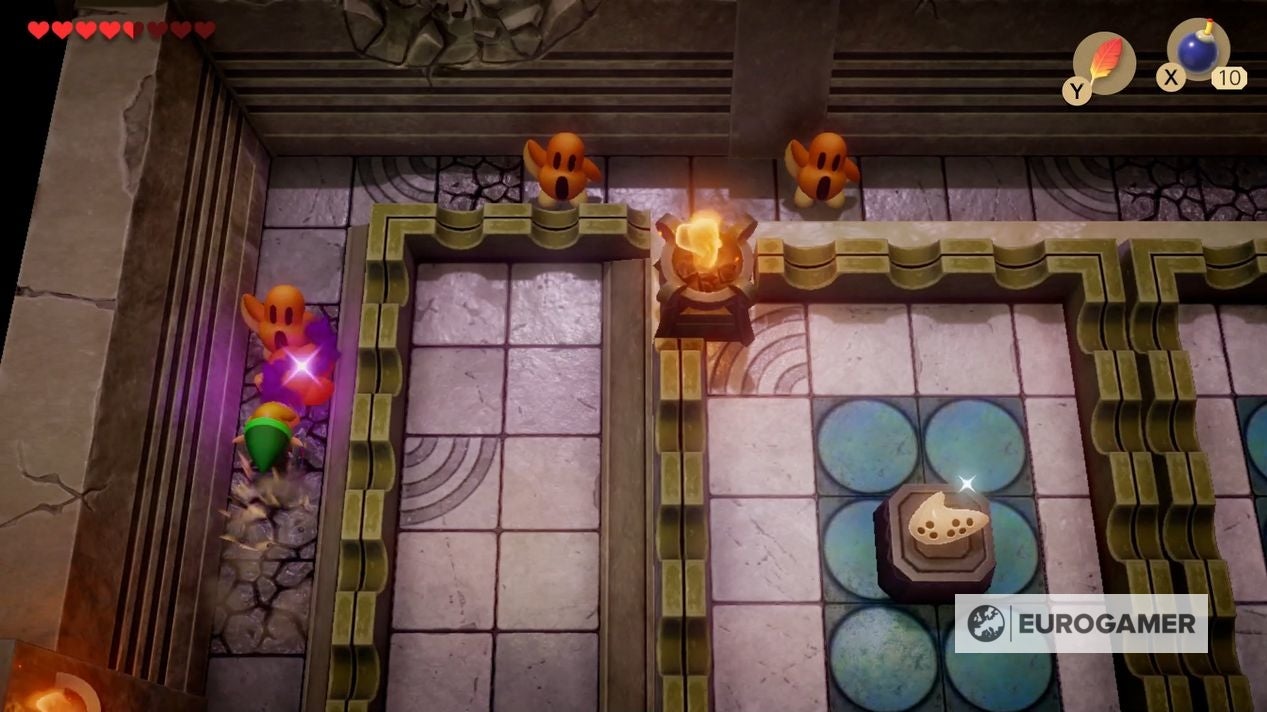 Continue your way around the room until you reach almost back where you start. Here is a staircase leading up, taking you to a chest containing 100 Rupees.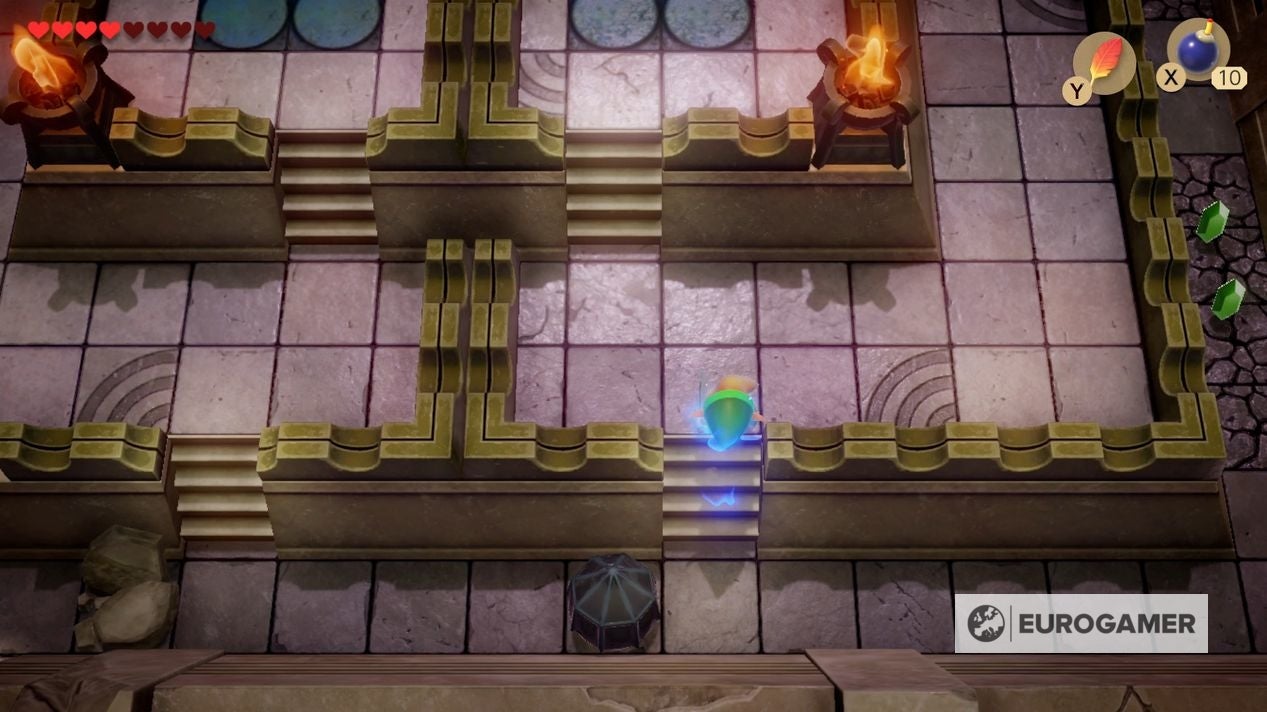 A nice gift, certainly, but it's not what we're here for. Head down, dash through the tent-like block and head up the other staircase to get the Ocarina.
---
Our Zelda: Link's Awakening walkthrough and guide can help you with the critical path, including the Eagle's Tower and Turtle Rock dungeons. There's plenty to be done on the side, too - including Zelda Link's Awakening Heart Pieces, Zelda Secret Seashells and the Zelda Link's Awakening trading sequence. Finally, there's also the new Zelda Chamber Dungeons feature to unlock and complete.
---
What is the Ocarina in Zelda: Link's Awakening used for?
By talking to certain characters, you can be taught songs that have a variety of uses.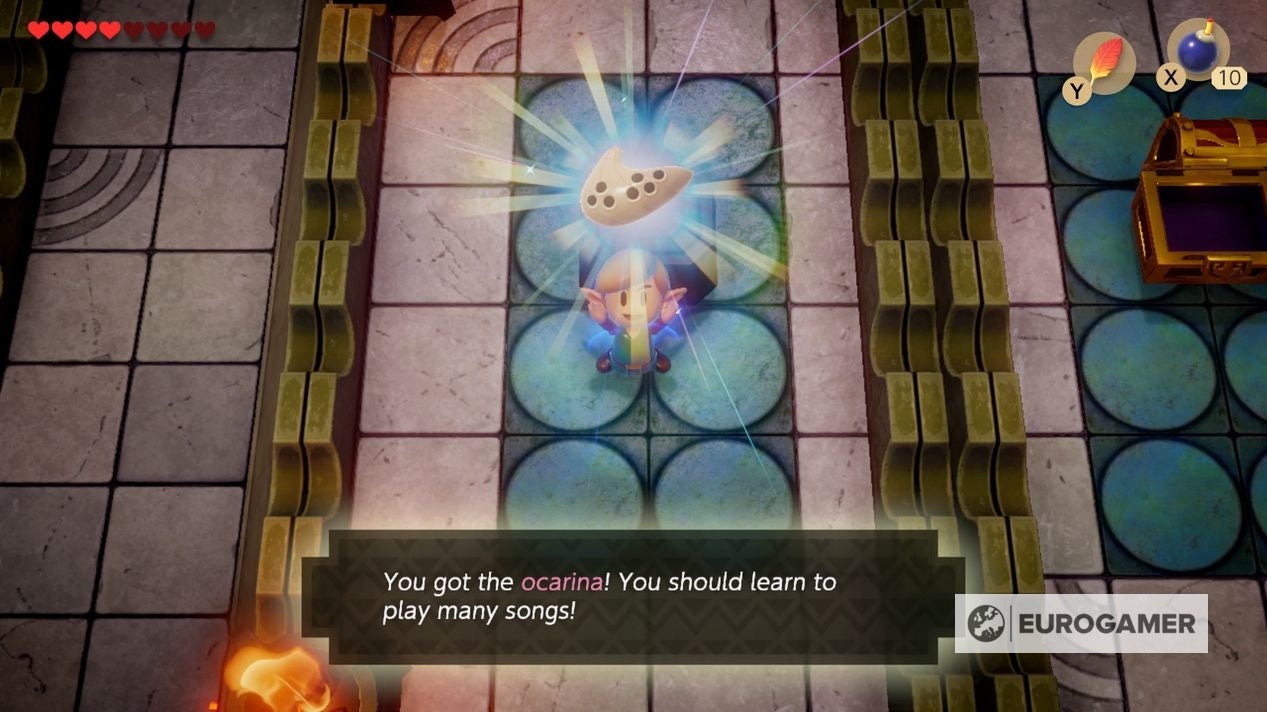 For example, it's speak to Marin (depending on where you are in the game, she will be at Mabe Village or Animal Village) to learn the Ballad of the Wind Fish.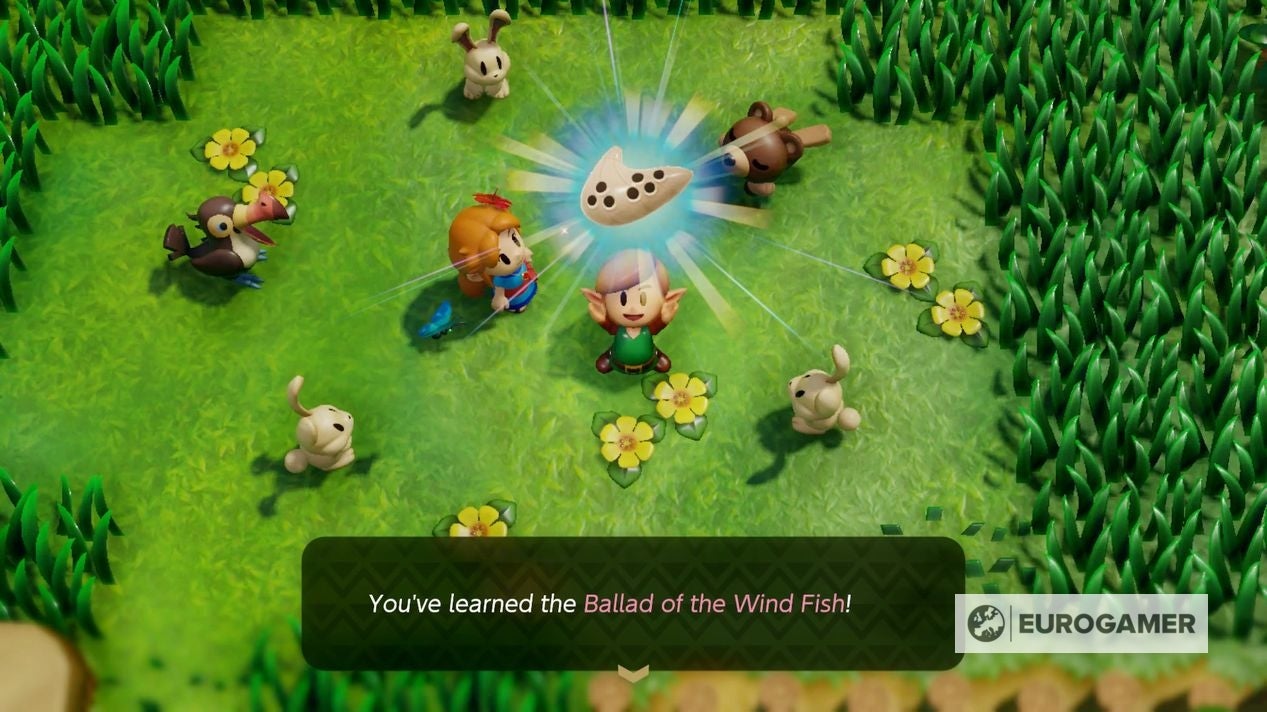 Meanwhile, and more usefully is finding Manbo, accessible just outside the fourth dungeon Catfish's Maw when you have that dungeon's item, allowing you to fast travel to any warp point you've discovered - making it a real time saver.