Zelda: Link's Awakening character revealed for Hyrule Warriors
Marin arrives in June.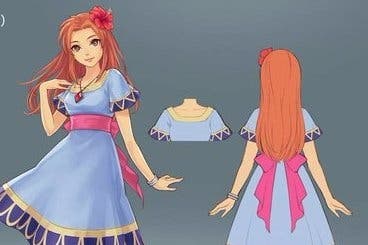 Nintendo has confirmed the Link's Awakening character playable in Hyrule Warriors: it's Marin.
She's available in this summer's Link's Awakening Pack, for both 3DS and Wii U versions of the game.
Nintendo has yet to reveal her final character design but has released this official concept art via Twitter:
Nintendo previously detailed a new year of DLC for the hack-and-slash spin-off, which launched in autumn 2014 on Wii U and has just arrived on 3DS.
As well as Link's Awakening, Hyrule Warriors will also see add-ons themed around Phantom Hourglass and A Link Between Worlds.
Marin assists Link throughout his adventure on Koholint Island and briefly accompanies the player for a short section of the game.
The fan favourite character has not reappeared in the series, aside from as a trophy in Smash Bros. Melee, although was the inspiration for the character of Malon in Ocarina of Time.