Zelda DLC 1 - Travel Medallion location and the EX Teleportation Rumors quest explained
Where to find one of the many hidden items introduced in DLC 1.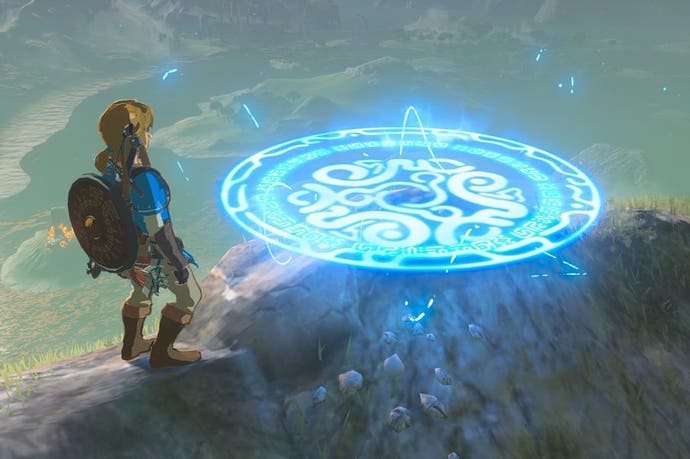 How to start the EX Teleportation Rumors quest
Head to East Akalla Stable (it's just north west of Akkala Tower, or a short distance east of Eldin Tower, and if you have visited the Ze Kasho Shrine, then fast travel to that to save time) and find the Super Rumor Mill V2 on the table inside.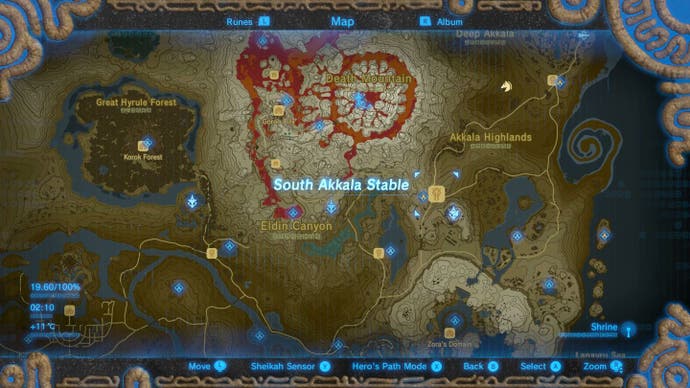 Read it, and you'll learn the medal is located in a treasured chest "beneath a labyrinth in northeast Akalla".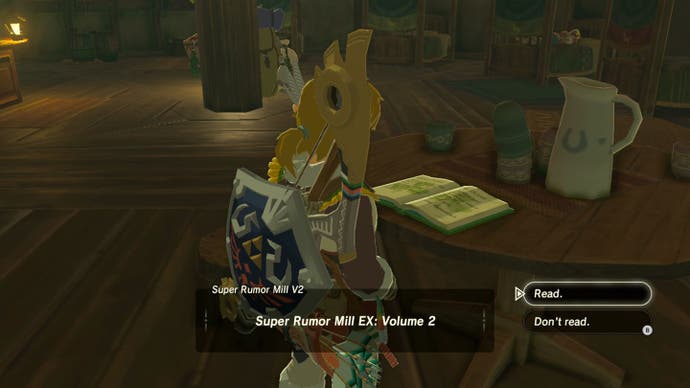 The area in question is the Lomei Labyrinth Island, which is the square island in the far north-east corner of the map, and directly north of the Akkala Ancient Tech Lab.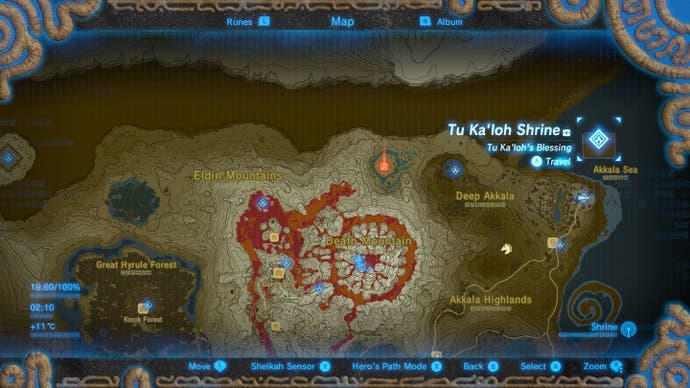 Complete the maze if you haven't already (and if you have, fast travel to the Tu Ka'loh Shrine within) and you'll notice a hole in the floor ahead of the Shrine with a gust of wind travelling up.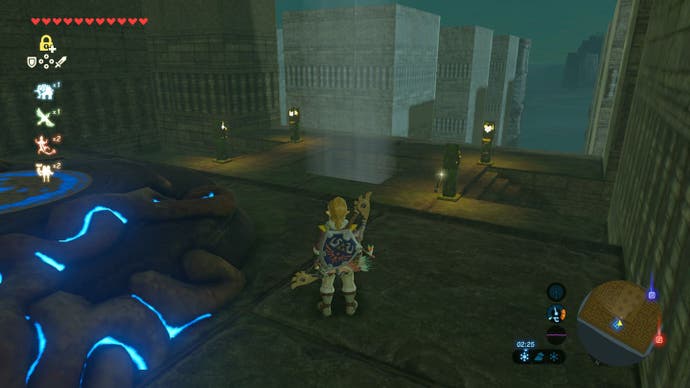 Travel Medallion location
Before you drop down, we highly recommend you equip high level armour and a Guardian laser rebounding shield, such as the Hyrule Shield, as you're going to come up against some heavy resistance.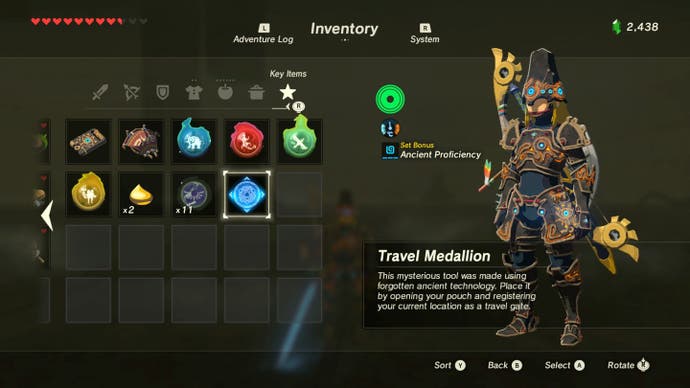 Head down, and when you open the chest in the middle of the area (containing a Diamond Circlet, which is a headpiece that reduced Ancient enemy damage, if you want to equip it right now) several stationary Guardians will set their sights upon you.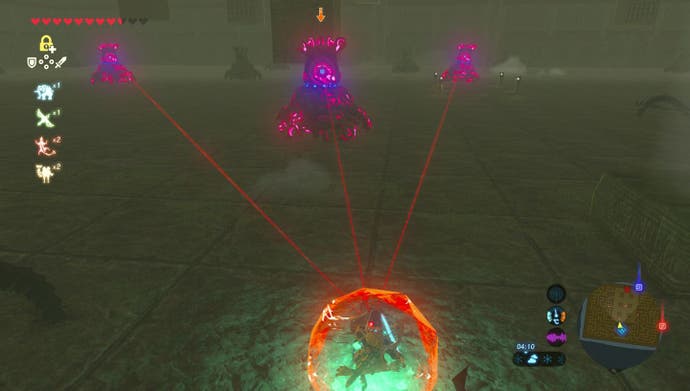 You can sprint straight ahead (south) where the EX chest is on the far wall, but expect to be blasted to bits along the way.
Our recommendation is to fight them to make your life easier, and also to collect some Ancient Materials.
Raise your shield and back off, and since the lasers should be honed upon you at the same time, deflecting them several of them back at once should be possible. (We discuss the timing of this in our how to beat Guardians easily page.)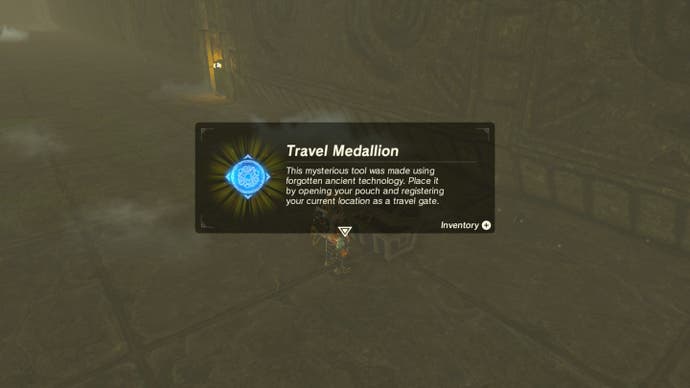 Whatever you do, open the chest and the Travel Medallion is yours.
---
Want more help? Our Zelda: Breath of the Wild walkthrough and guide steps to completing the game's main quests - including Divine Beasts Vah Ruta, Vah Rudiana, Vah Medoh and Vah Naboris - as well as how to find the Master Sword, Hylian Shield and all Captured Memories locations and Great Fairy Fountain locations, while our Shrines locations and Shrine maps hub explains where to find and solve every puzzle room, including dragon locations and Labyrinth solutions. We also have advice on how to beat Guardians, where to get easy Rupees, tame horses, find how to get cold resistance, fire resistance and heat resistance, and learn the most effective means of cooking with ingredients for bonus effects. We also have a DLC 1 guide and DLC 2 guide, including all Tingle, Majora's Mask, Phantom, Midna outfit locations.
---
How to use the Travel Medallion
To use the Travel Medallion, open your inventory and go all the way to Key Items at the end, and press the A button to place it at your location. It'll then appear on the map for you to travel to at any time.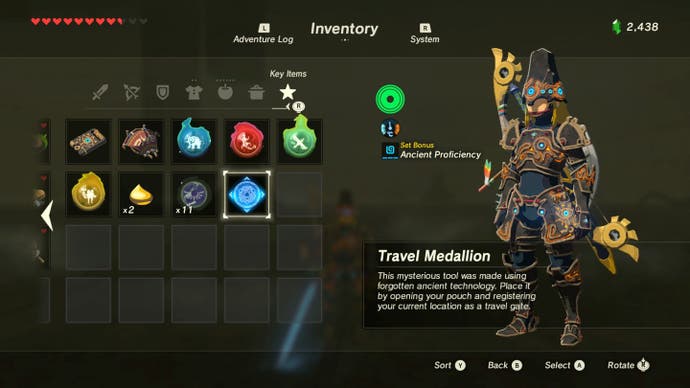 As the game mentions, you can only use one it in one location at a time. Though towards the end of your adventures your map is probably littered with fast travel points, we suspect this will come in handy for any material grinding spots you might have.