Zelda - Maag No'rah and how to find it in the Ridgeland region in Breath of the Wild
How to find and solve the Ridgeland region trial.
Where to find Magg No'rah
The Magg No'rah shrine is located within the Ridgeland region, specifically North and just a little bit west of Ridgeland Tower. To get there, glide as far north as you can, until you reach the road going northwards.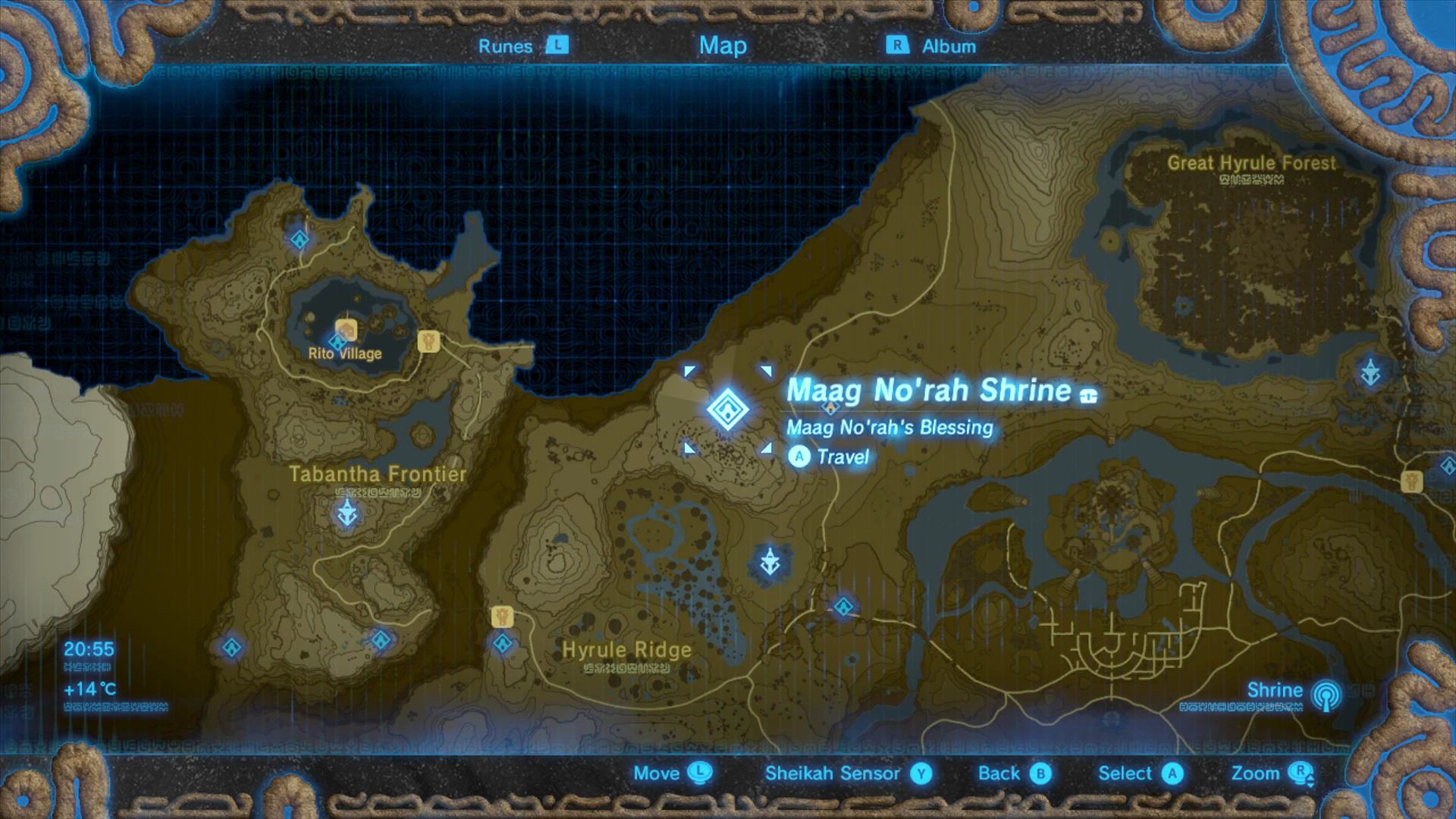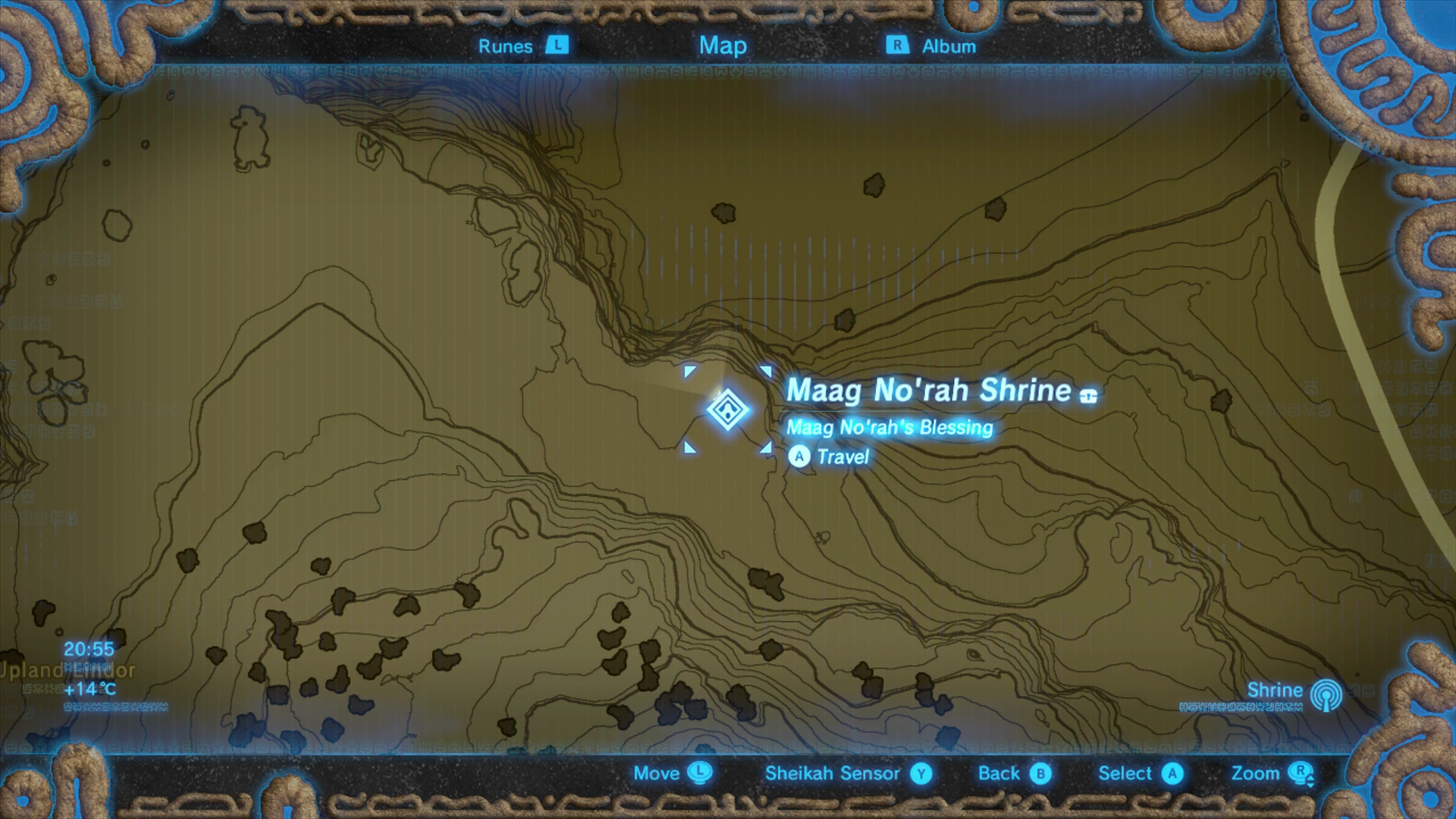 Eventually, you'll see a Bokoblin camp with a platform on top of a very tall wooden pole, at which point you have two options - climb the pole from the ground, and glide to the shrine from there, or glide down to the shrine directly from the nearby cliffs, which is the easier option if you're already up there.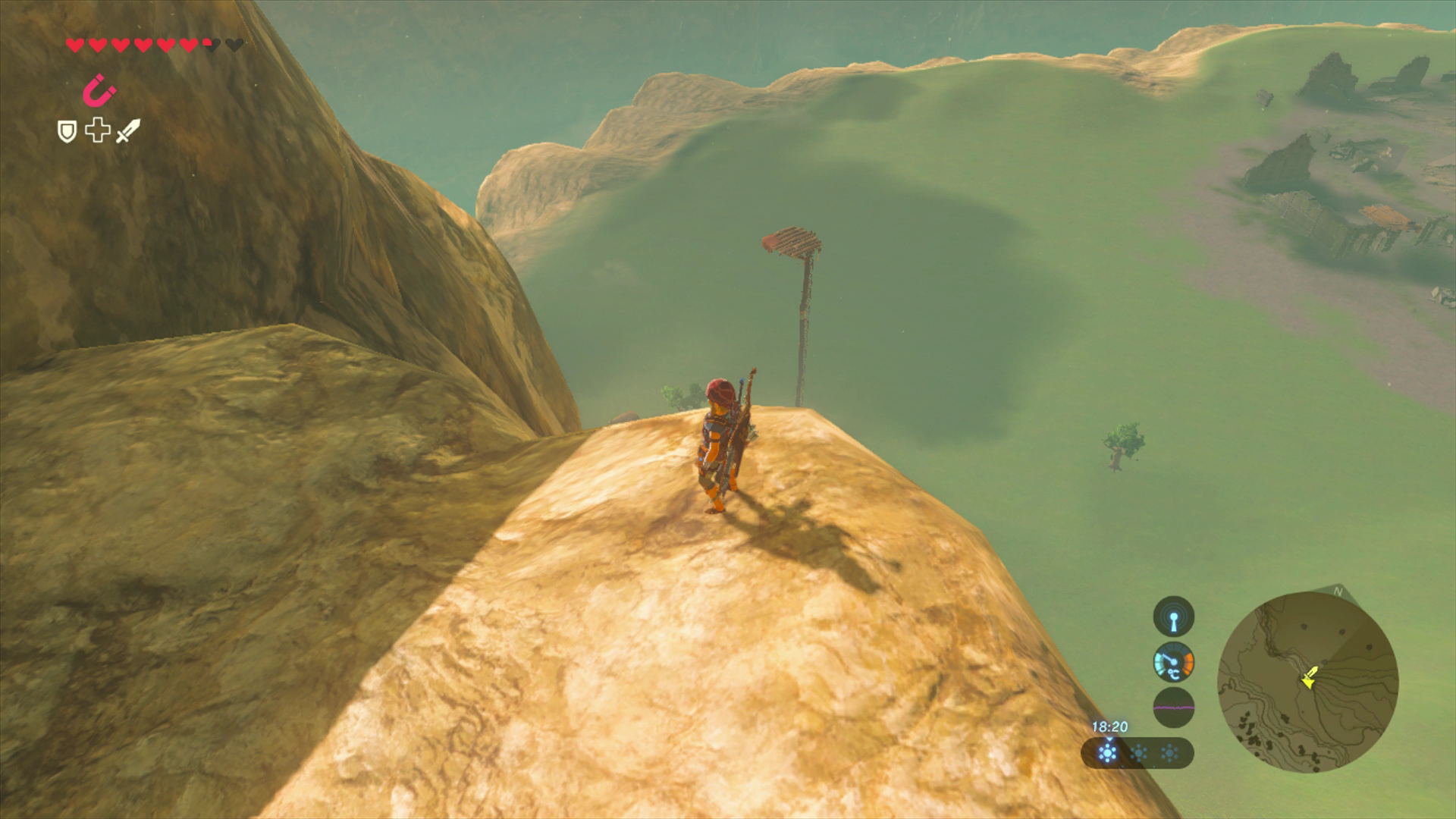 Magg No'rah and Magg No'rah's blessing solution
When you're on top of that podium, you have a nice view of the shrine's hidden entrance: a destructible load of rocks in the cliffside. If you're coming from the cliff, just glide towards the podium then turn and face the cliffs again.
Glide to the cliff, and climb up to the several ledges in the side of the cliff face if you're too low, until you can look down at the destructible rocks.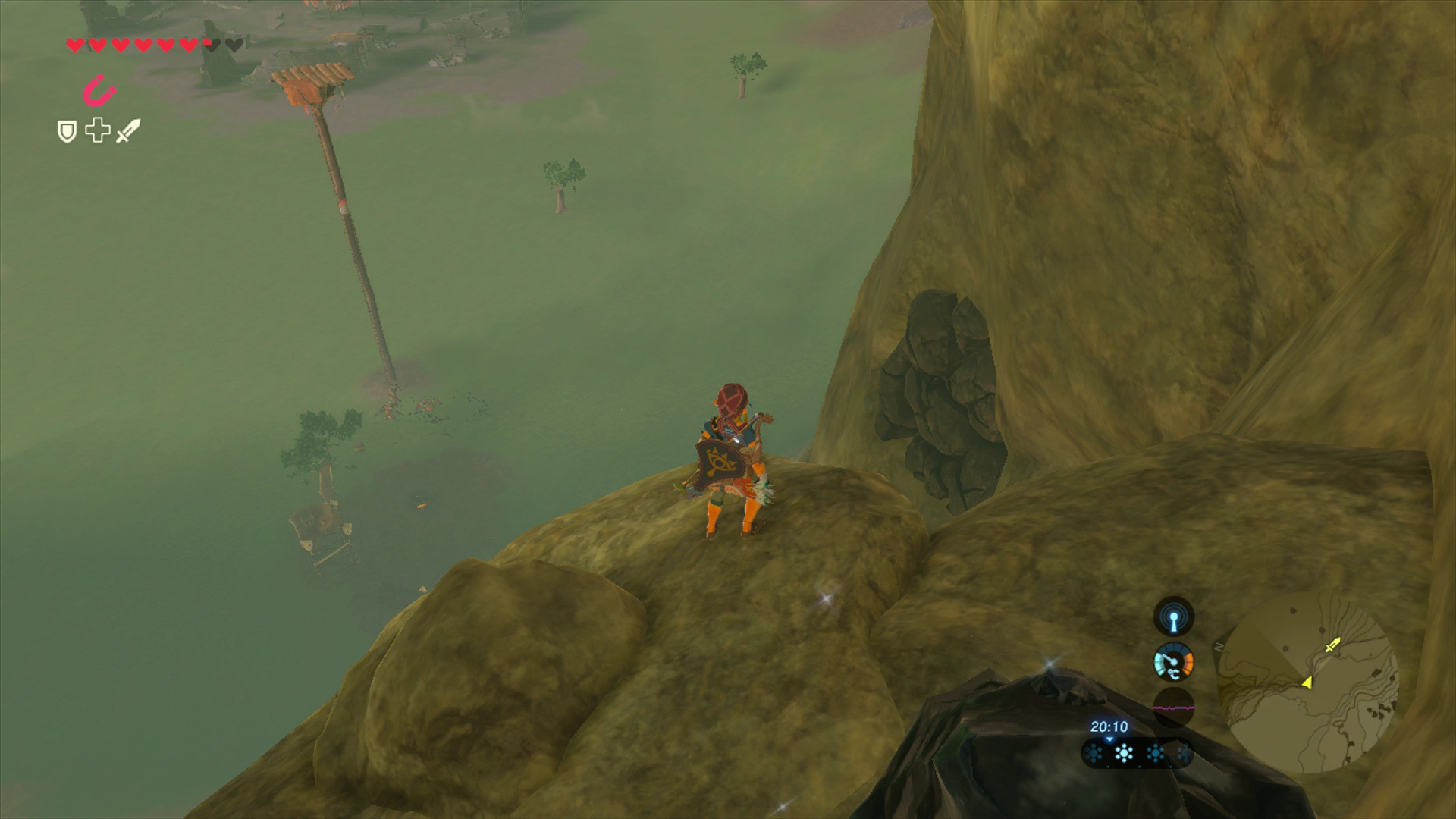 Once you're on a ledge slightly higher than those rocks, throw a bomb at them (or fire a bomb arrow) and detonate it to destroy the rocks.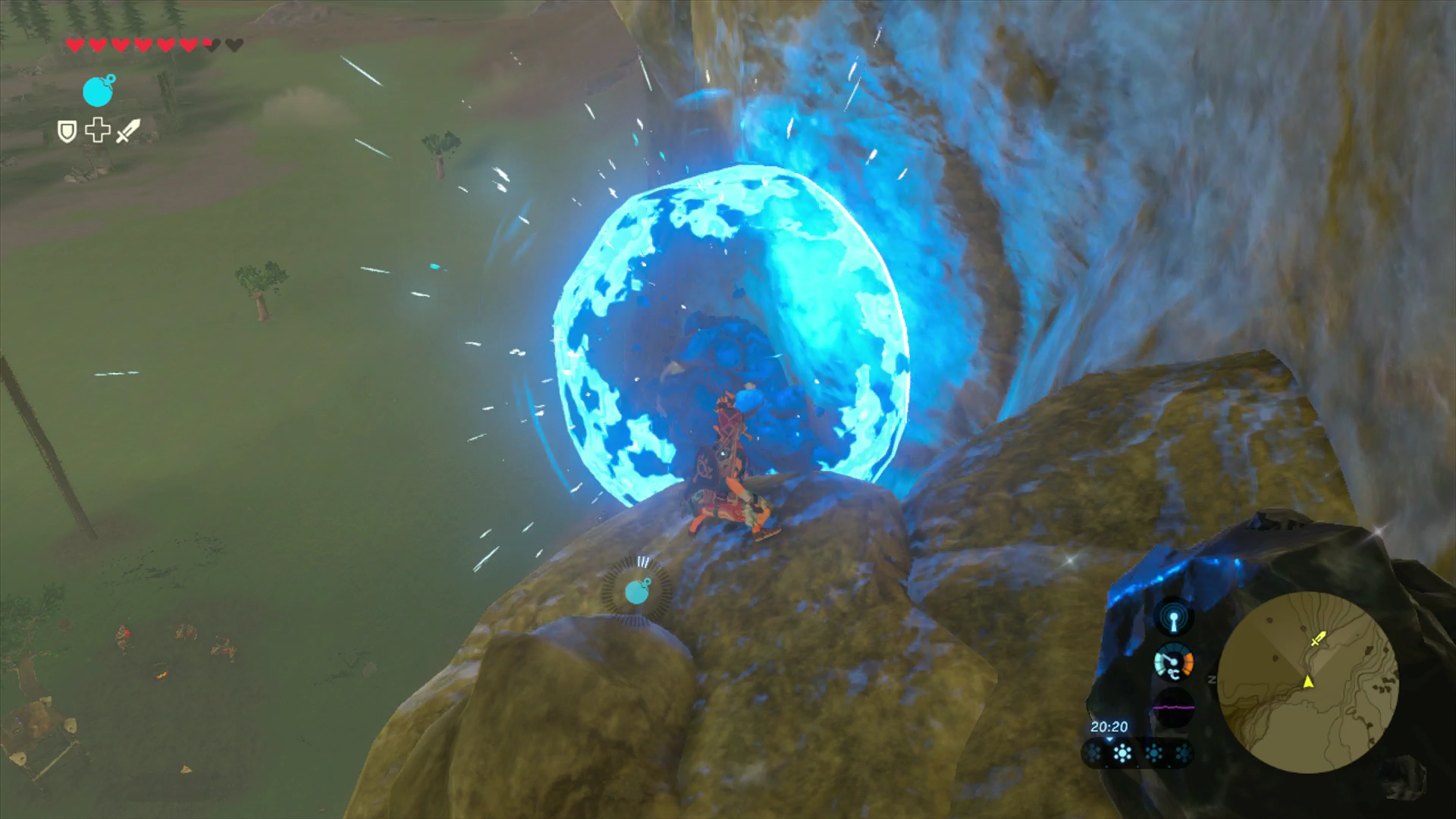 ---
Thanks to a new update, it's now possible to play Zelda Breath of the Wild in VR. Want help with the main game? Our Zelda: Breath of the Wild walkthrough can help complete Divine Beasts Vah Ruta, Vah Rudiana, Vah Medoh and Vah Naboris and more. There's also how to get the Master Sword, Hylian Shield and all Zelda Captured Memories and Great Fairy Fountain locations, while our Shrines locations and Shrine maps hub explains where to find and solve every puzzle room, including dragon locations and Labyrinth solutions. We also have a DLC 1 guide and DLC 2 guide, including all Tingle, Majora's Mask, Phantom, Midna outfit locations.
---
Then, the shrine is revealed.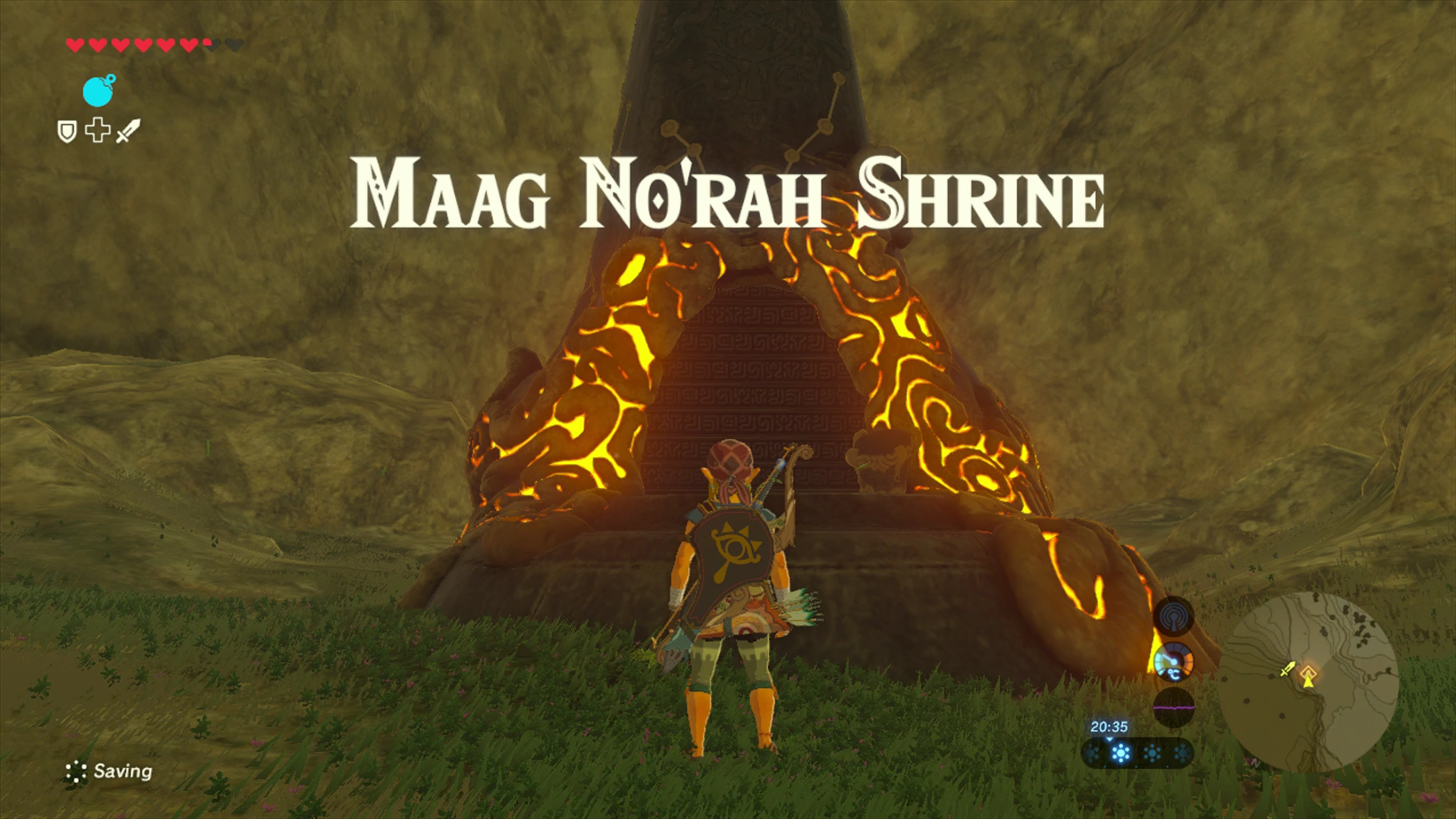 Inside, it's a simple matter of collecting your reward, a Silver Rupee (worth 100 Rupees).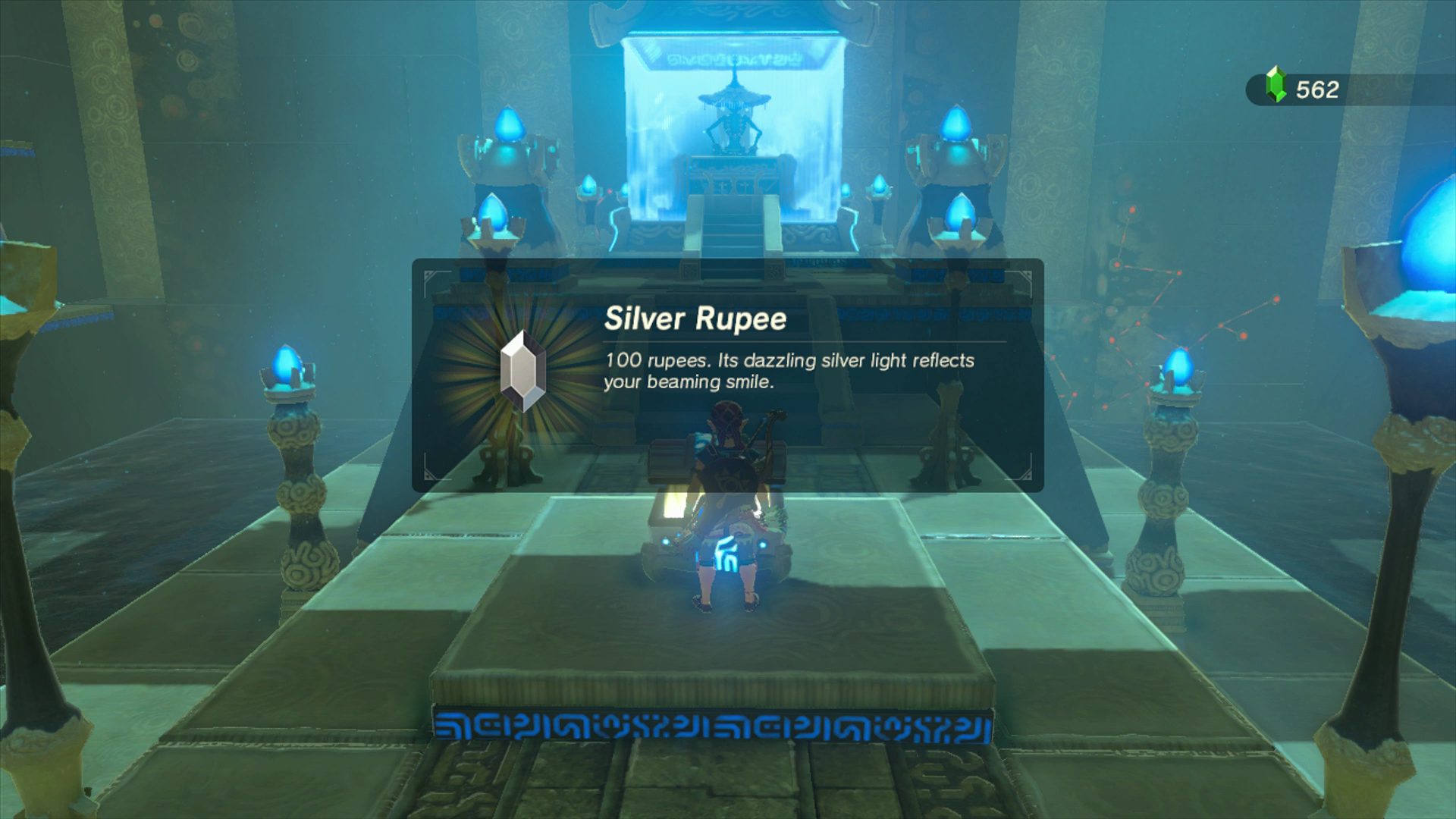 And you're all done!
While you're here, here are other Shrines within this region:
Ridgeland region (7 Shrines)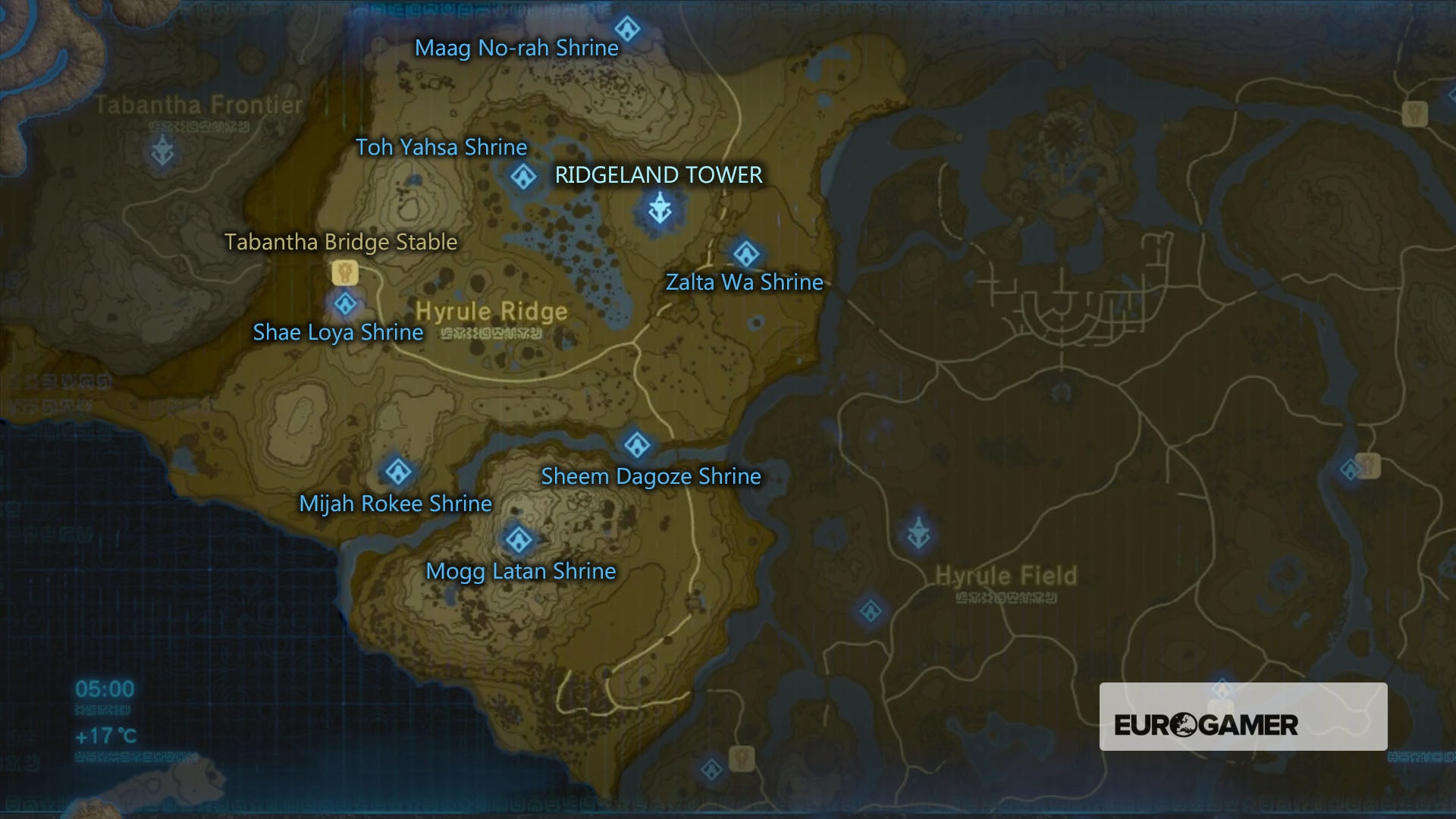 If you're after other trials, then our Zelda: Breath of the Wild Shrine locations and maps hub page can help with other regions.