Zelda - To Quomo shrine and how to open the Hebra North Summit gates in Breath of the Wild
How to solve the Hebra region trial.
How to find To Quomo
You can find this Shrine in the north west Hebra region, and its specific position is a little misleading. Though the Shrine itself pings along the northern edge of the Hebra North Summit, it's inside a cave deep inside the mountain, which is accessed from another location: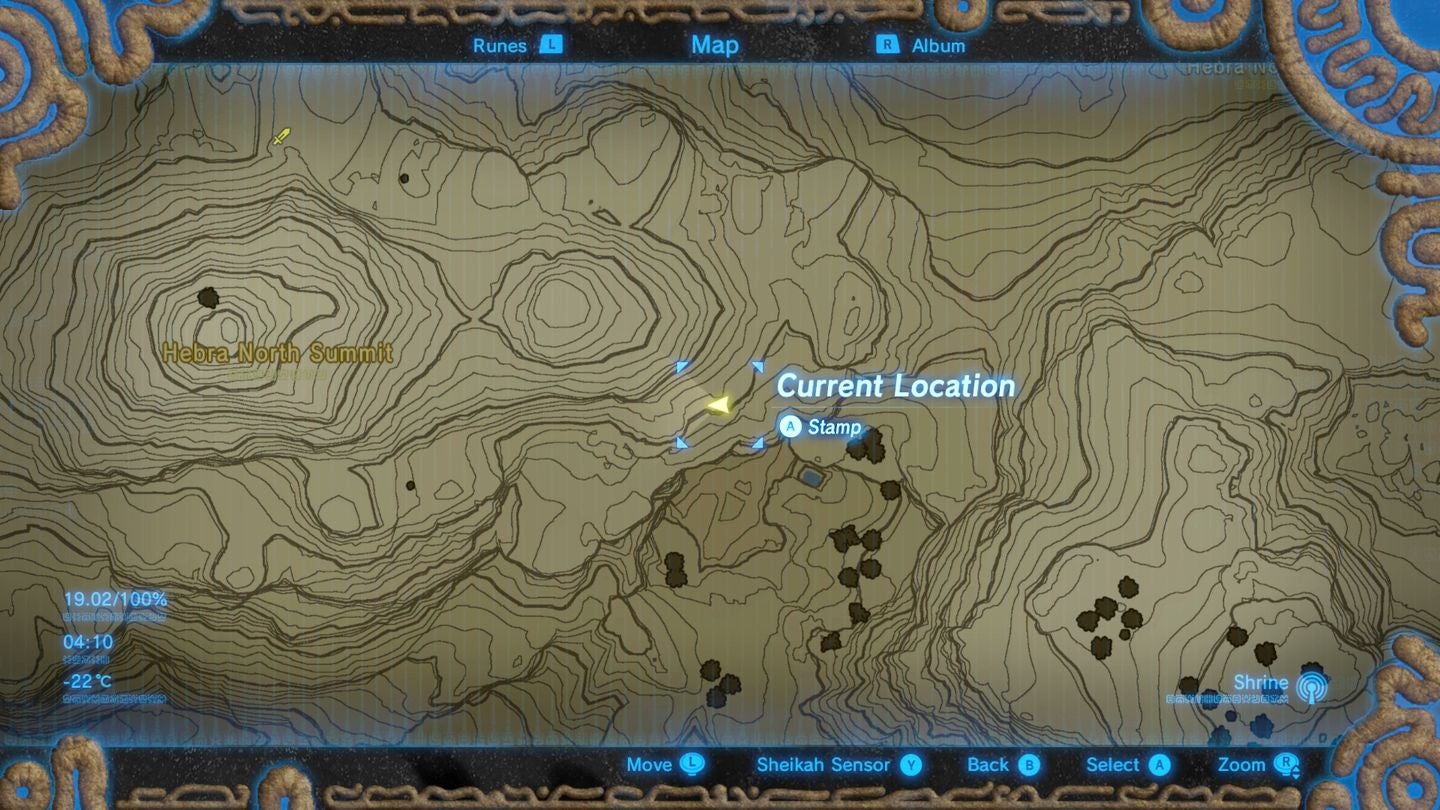 You need to locate some big white gates that are positioned to the east of the Hebra North Summit. Find the tiny square of water on the map, and then walk down the slope west to find them.
---
Thanks to a new update, it's now possible to play Zelda Breath of the Wild in VR. Want help with the main game? Our Zelda: Breath of the Wild walkthrough can help complete Divine Beasts Vah Ruta, Vah Rudiana, Vah Medoh and Vah Naboris and more. There's also how to get the Master Sword, Hylian Shield and all Zelda Captured Memories and Great Fairy Fountain locations, while our Shrines locations and Shrine maps hub explains where to find and solve every puzzle room, including dragon locations and Labyrinth solutions. We also have a DLC 1 guide and DLC 2 guide, including all Tingle, Majora's Mask, Phantom, Midna outfit locations.
---
To Quomo solution
The end goal is to open the gates by using heavy, rolling snowballs, though you need to do something first.
Walk up the slope east to the small pocket of water, and use Cryonis on it twice (it just about squeezes in) to create two towers that allow the snowballs to roll over them.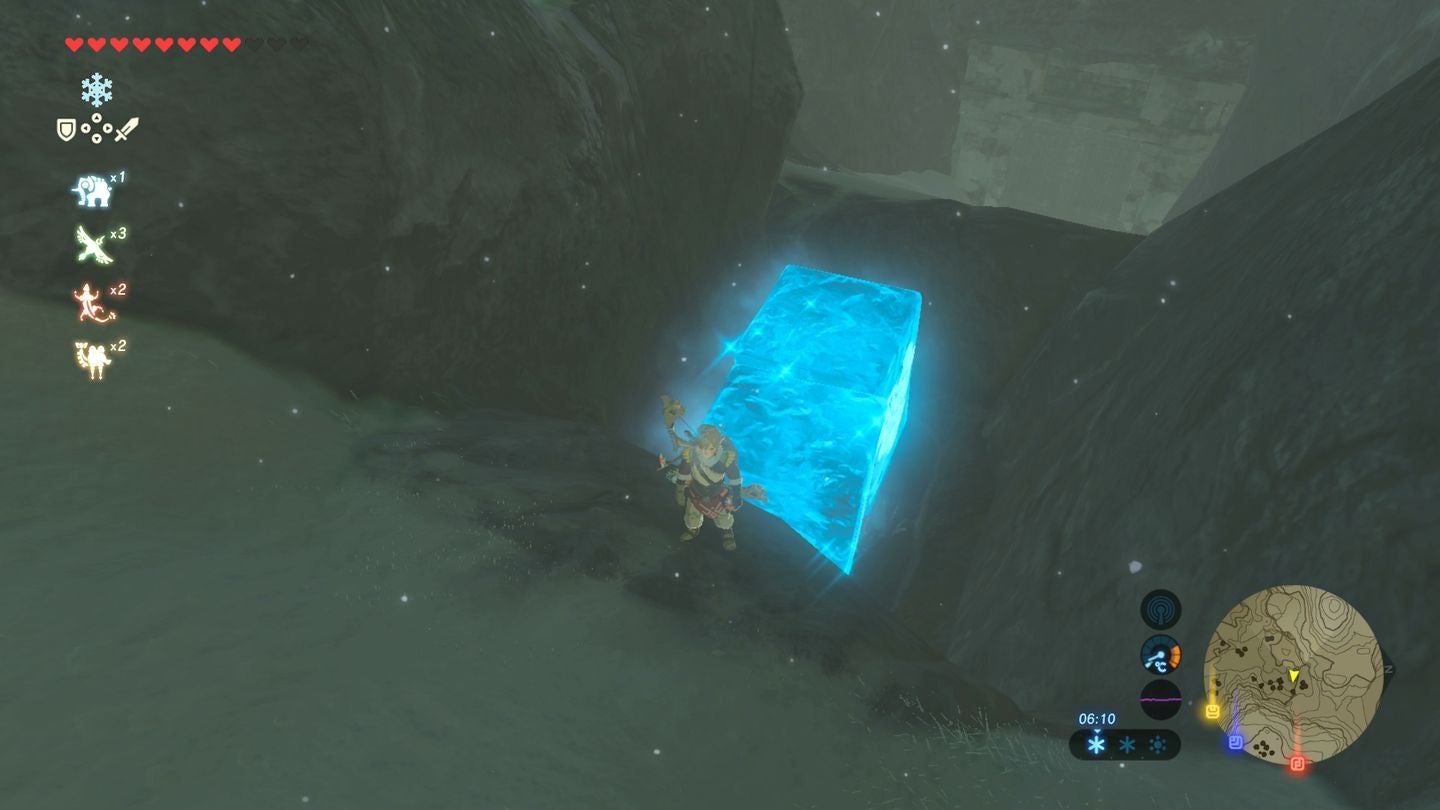 Next, continue up the slope, where there are two snowballs. Lift one and throw it down the hill in the direction of the gates, where it'll roll down the hill, over the two towers and into the gates below, opening them.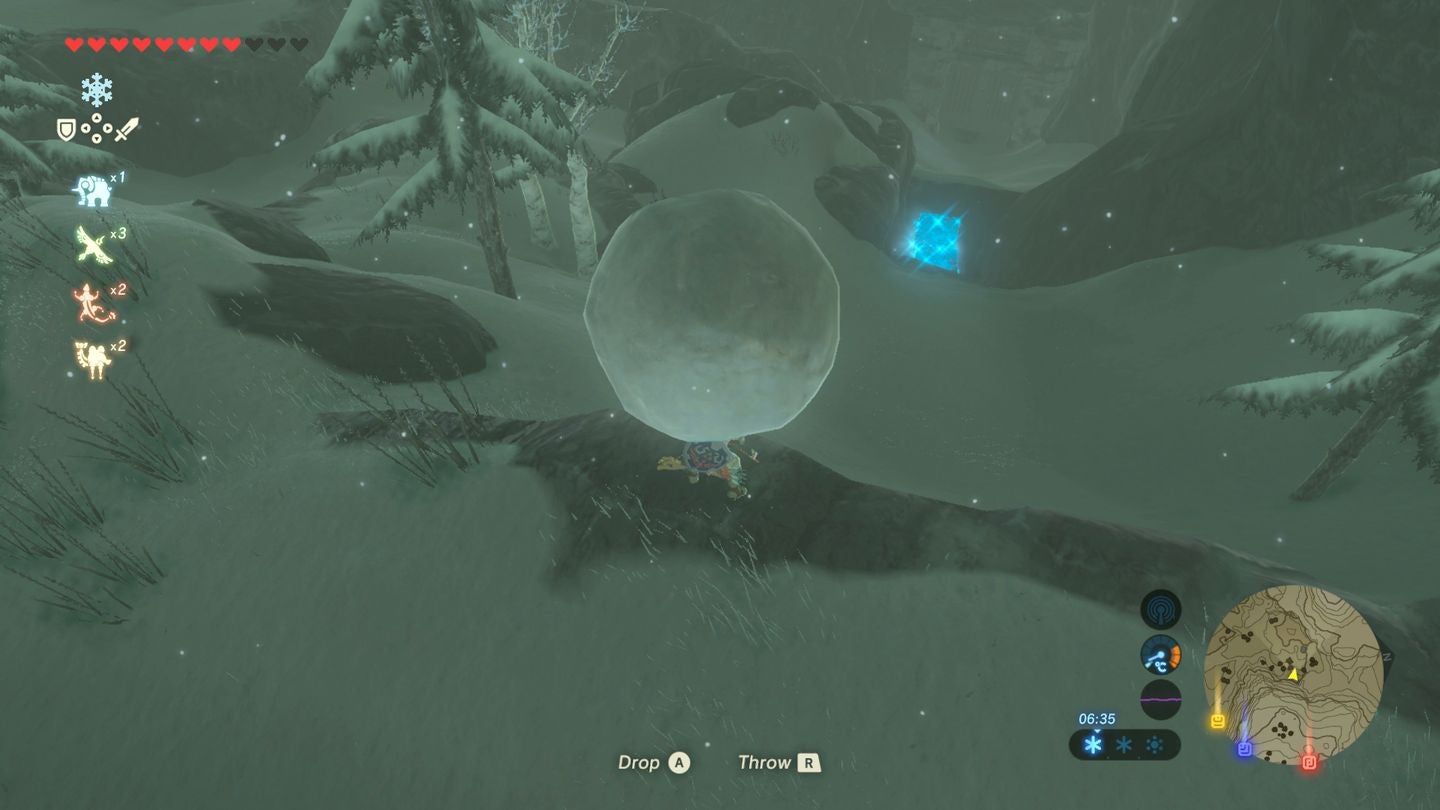 Now head inside and enter the Shrine at the end of the cave.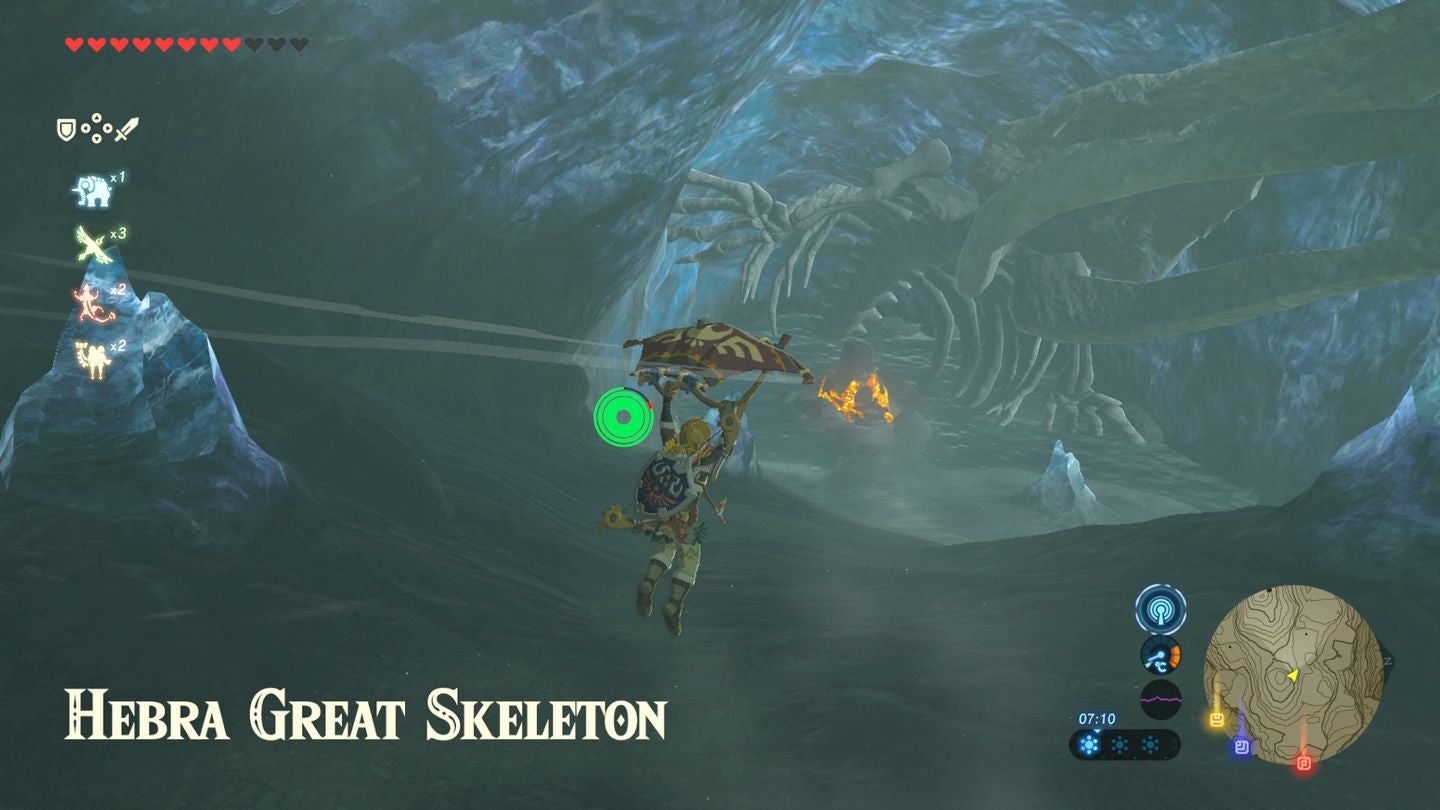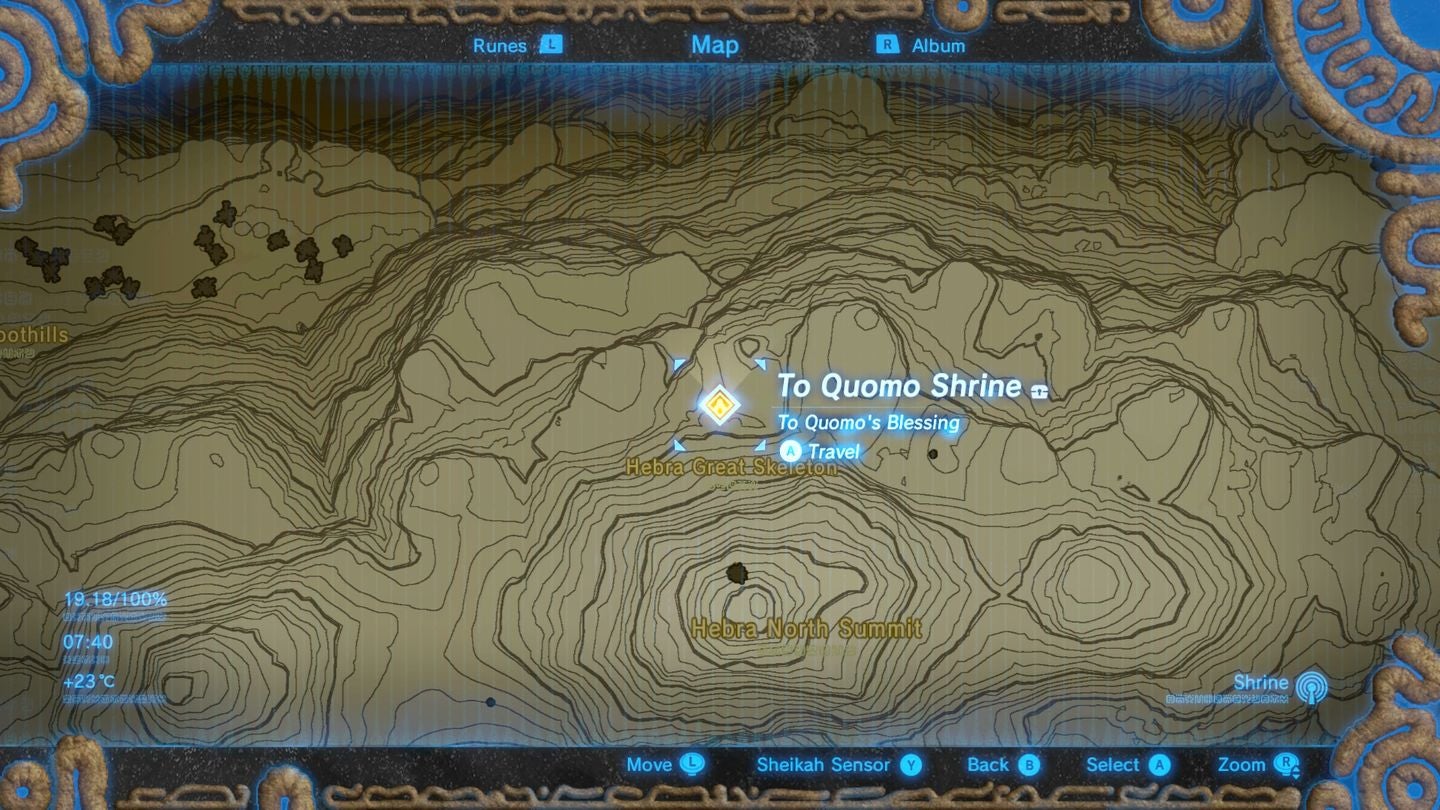 There's no puzzle inside - just a chest for 52 strength Royal Claymore, and the altar.
While you're here, here are other Shrines within this region:
Hebra region (13 Shrines)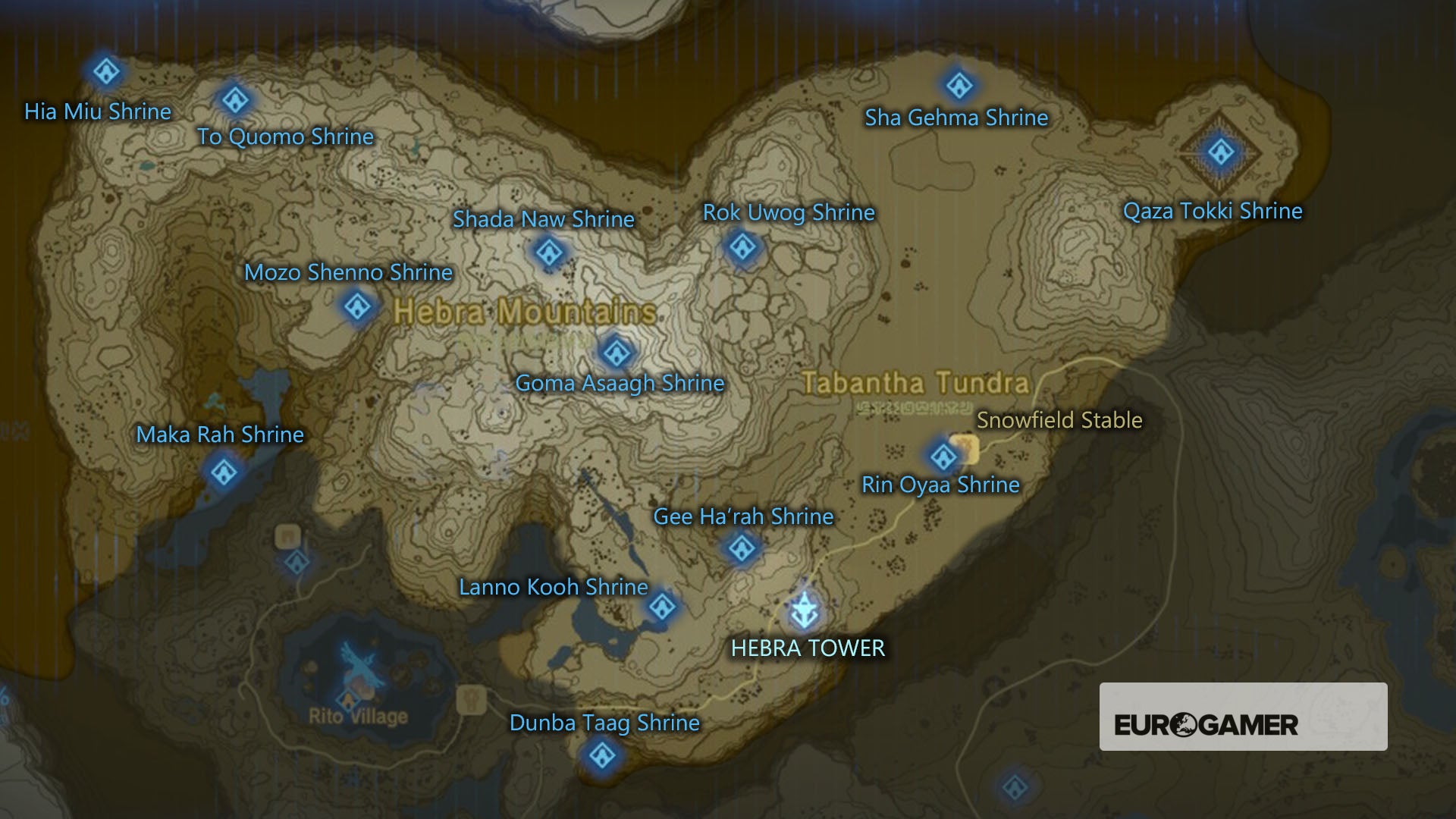 If you're after other trials, then our Zelda: Breath of the Wild Shrine locations and maps hub page can help with other regions.