Zelda - Lanno Koch and Lanno Koch's Blessing solution in Breath of the Wild
How to solve the Hebra region trial.
Lanno Koch is one of the many Shrines located throughout Zelda: Breath of the Wild. The entire challenge is getting to the Shrine itself - so once you work it out, the Spirit Orb is yours.
If you need help finding and solving other Shrines, our Shrine location maps page can help, while our Zelda: Breath of the Wild walkthrough and guide covers other aspects of the game.
Where to find Lanno Koch and Lanno Koch's Blessing solution
This is on the south of Hebra Mountains, between Rito Village and Hebra Tower, to the south of the water flowing from Hebra Falls.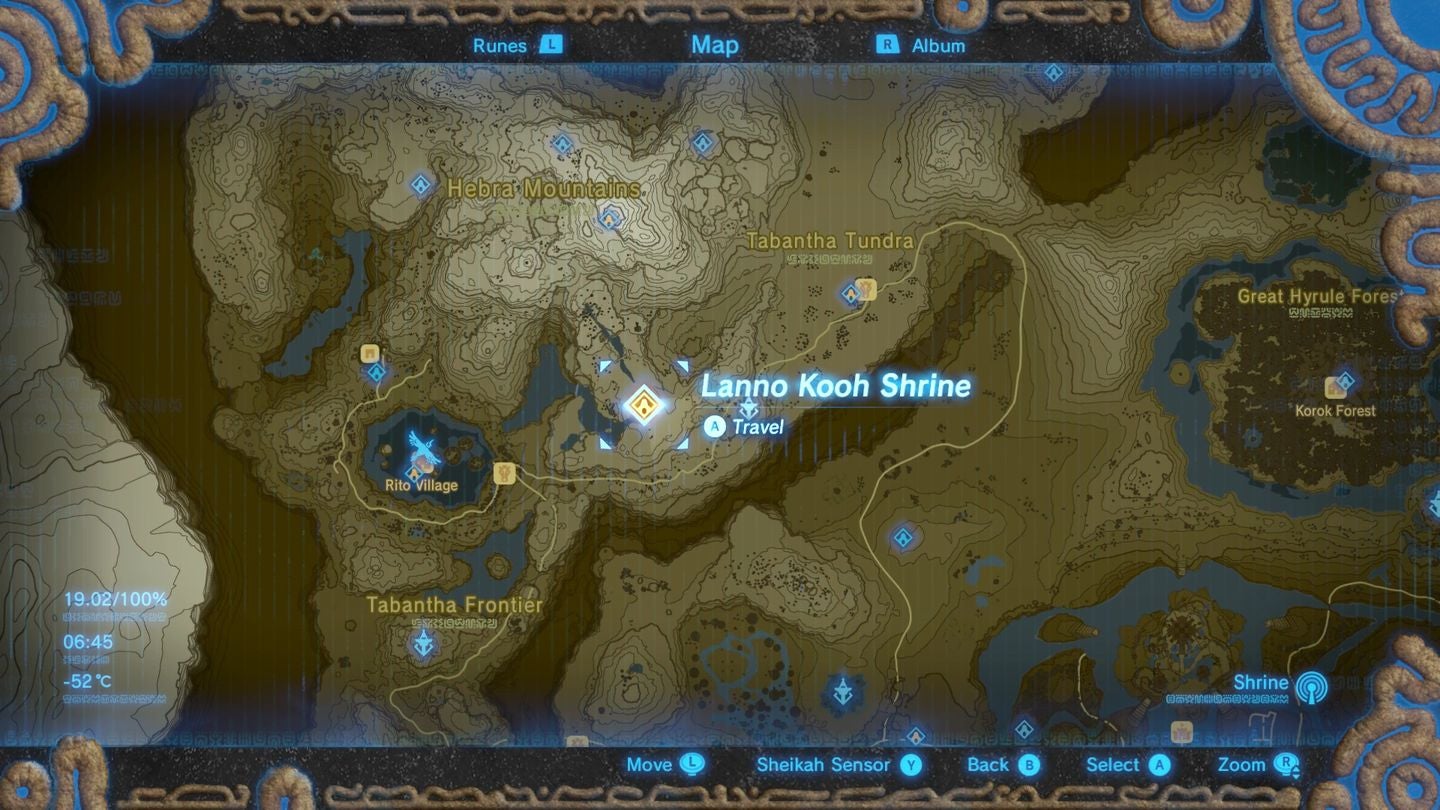 It's inside a cavern that's surrounded by freezing water, whereby swimming through it will see you take damage.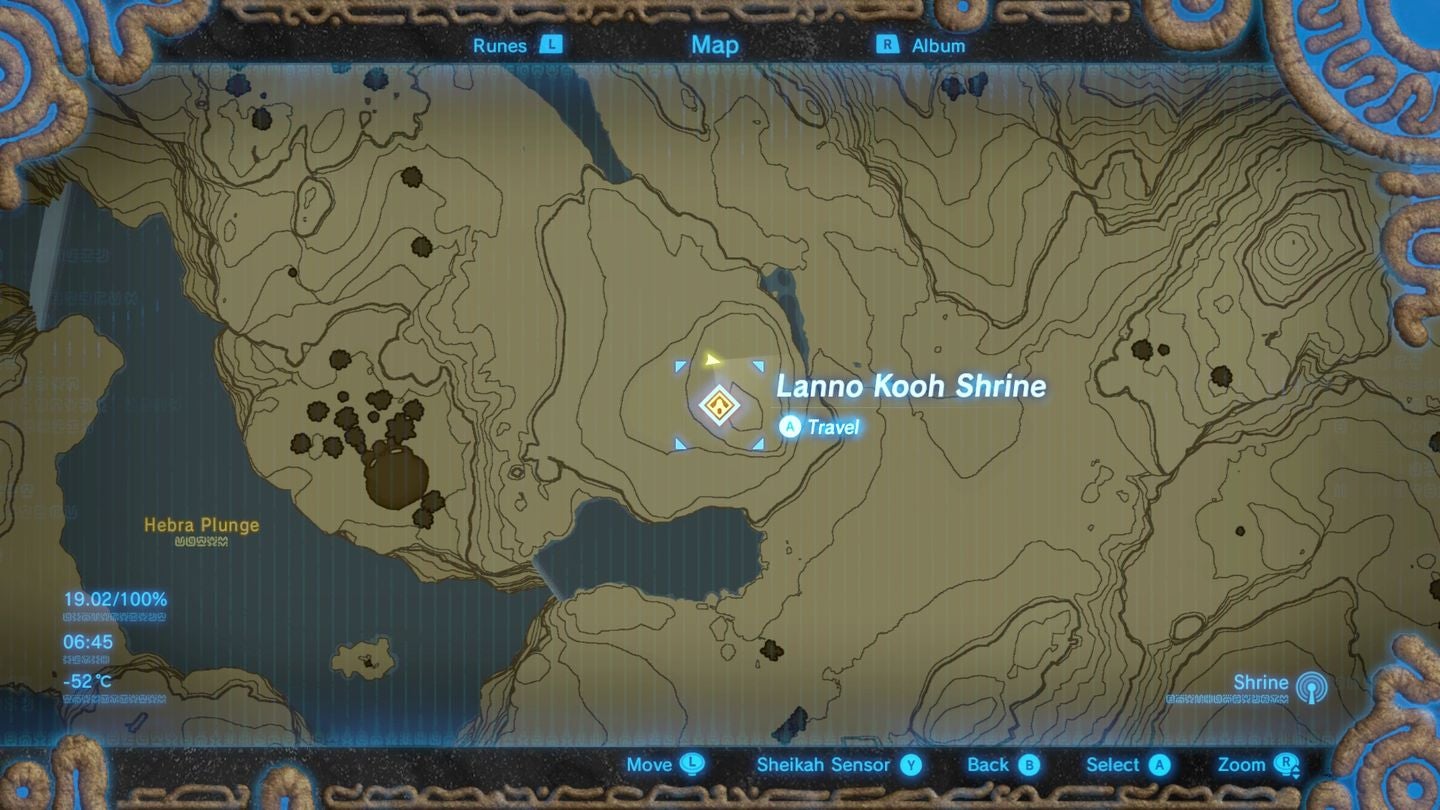 The challenge, then, is to get through to the Shrine and survive, and the easiest way to do so is to brave the cold and swam through as fast as you can.
The shortest distance to swim is from the north east, then hammer the swim button as fast as you can through the fast flowing water. If you have around 10 to 12 hearts you should make it no problem.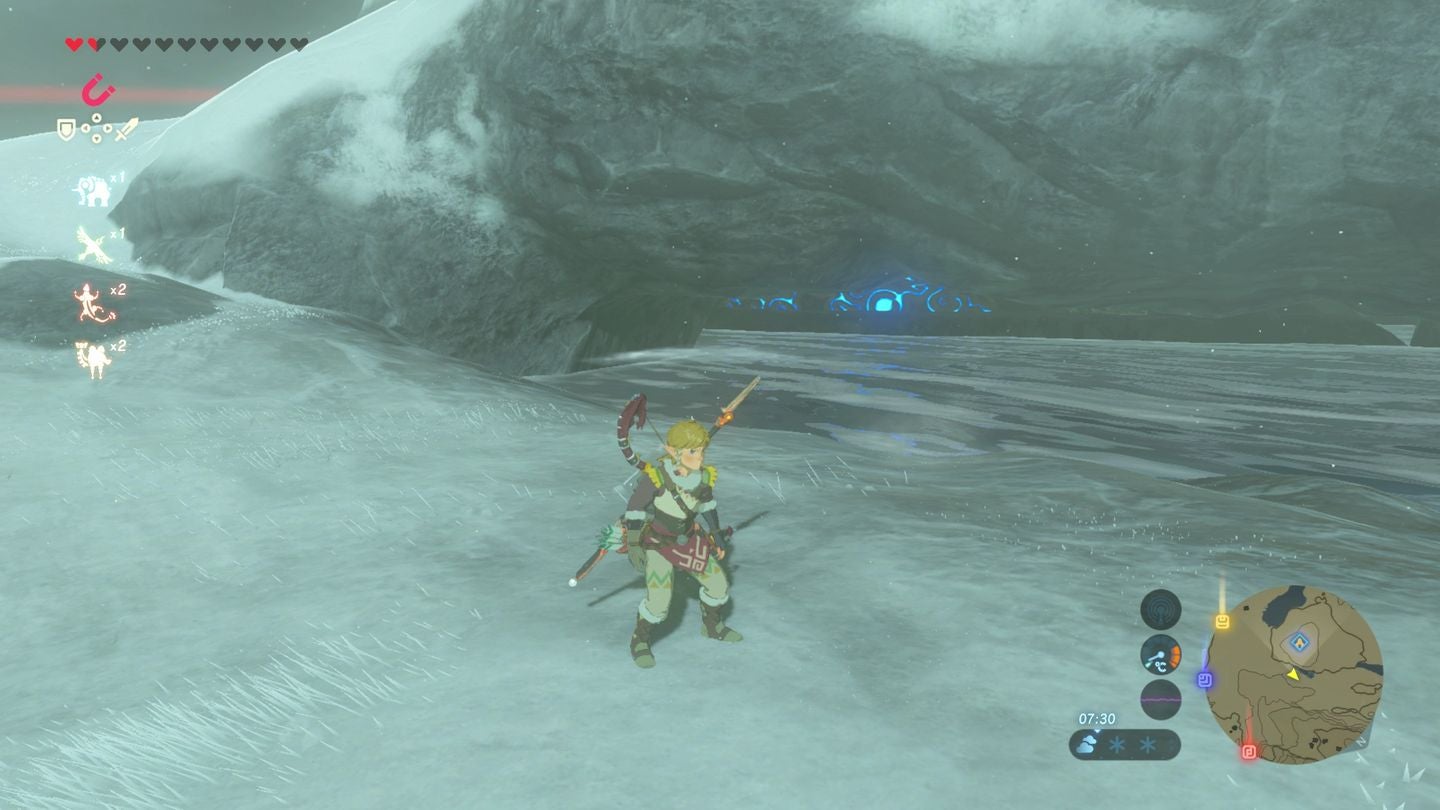 If you're struggling, you can use Cryonis to create platforms to 'rest' and jump from along the way - but with the low roof, you won't get a great distance and you still need to do some swimming.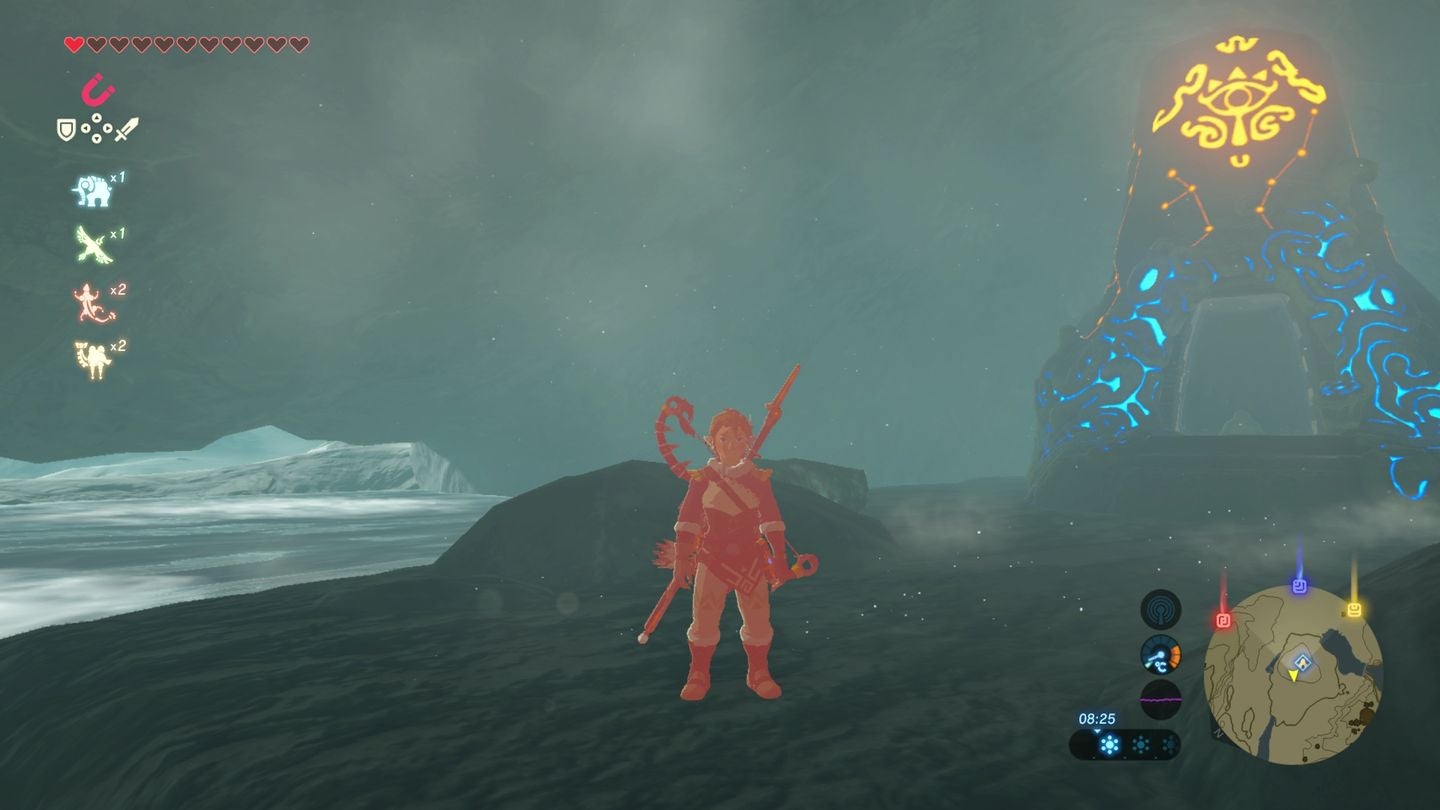 ---
Thanks to a new update, it's now possible to play Zelda Breath of the Wild in VR. Want help with the main game? Our Zelda: Breath of the Wild walkthrough can help complete Divine Beasts Vah Ruta, Vah Rudiana, Vah Medoh and Vah Naboris and more. There's also how to get the Master Sword, Hylian Shield and all Zelda Captured Memories and Great Fairy Fountain locations, while our Shrines locations and Shrine maps hub explains where to find and solve every puzzle room, including dragon locations and Labyrinth solutions. We also have a DLC 1 guide and DLC 2 guide, including all Tingle, Majora's Mask, Phantom, Midna outfit locations.
---
Either way, remember you can heal at any point mid-swim, so as long as you're stocked up and keep popping into the menu, you should be able to survive fairly easily.
Interestingly, that is the entirely of the challenge - don't bother healing afterwards, as inside is a chest with 300 Rupees, and the altar with the Spirit Orb, the latter of which will restore all your health anyway.
While you're here, here are other Shrines within this region:
Hebra region (13 Shrines)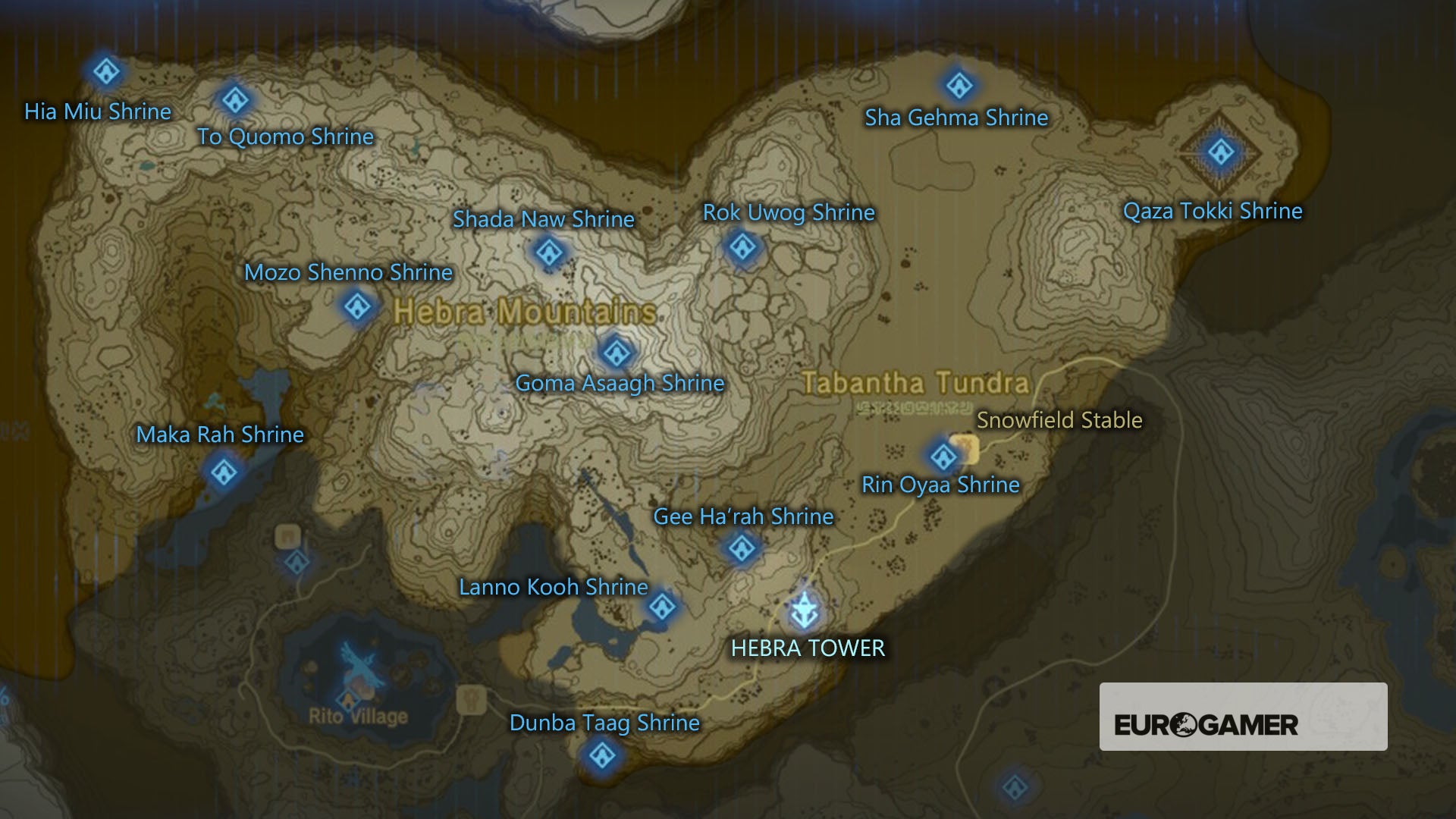 If you're after other trials, then our Zelda: Breath of the Wild Shrine locations and maps hub page can help with other regions.