Zelda - Sha Gehma and Shift and Lock solution in Breath of the Wild
How to solve the Hebra region trial.
Sha Gehma is one of the many Shrines located throughout Zelda: Breath of the Wild. The challenge inside, named the Shift and Lock, is a puzzle that has to move a box in creative ways.
If you need help finding and solving other Shrines, our Shrine location maps page can help, while our Zelda: Breath of the Wild walkthrough and guide covers other aspects of the game.
Where to find Sha Gehma
This is to the north east of the Hebra Mountains, at the northern tip of the Tabantha Tundra, right at the cliff edge. You'll need level two freezing protection to reach it safely.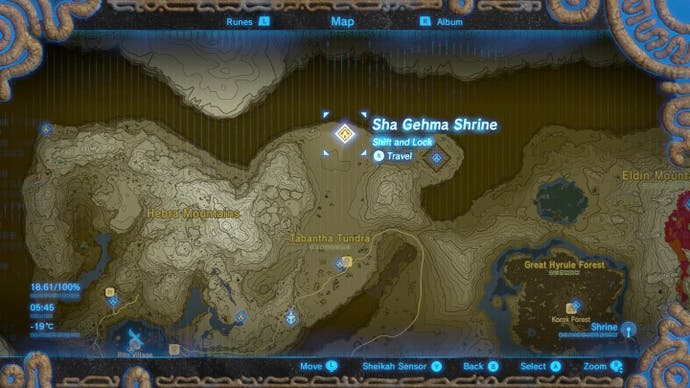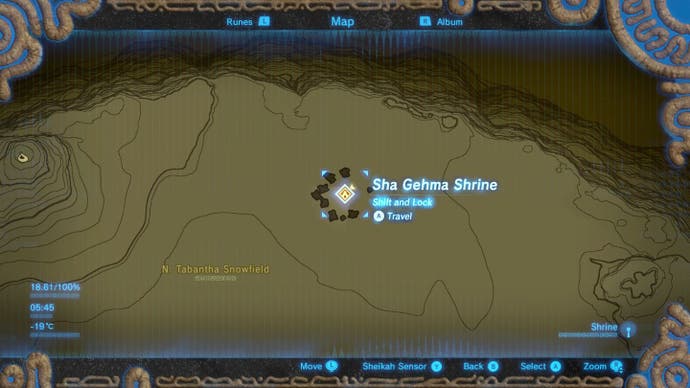 The easiest way to get there is to visit the Snowfield Stable, which is one the road north east of the region's Hebra Tower, then head directly north.
The only thing to worry about is a Lynel in the north of the field, not far from the Shrine, but if you go a little east then you should avoid its gaze.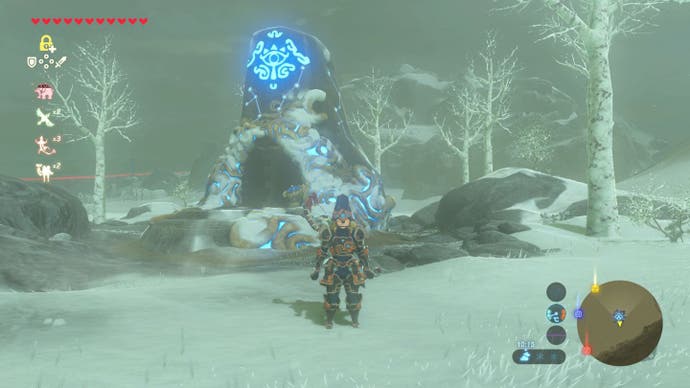 Sha Gehma and Shift and Lock solution
The objective is to get to the chest with the metal box on top that's located in the middle of the sloped walkway that wind up the middle of the shrine.
To lift the box, stand above it using the walkway, and use Magnesis to raise it up to the top. Drop it on one of the two moving platforms when they are underneath to suspend it.
Quickly change to Statis to freeze the box in place. Now leap off the platform (don't just drop down, or you'll miss the platform!) and land next to the crate to find a Small Key. Use this to access the altar.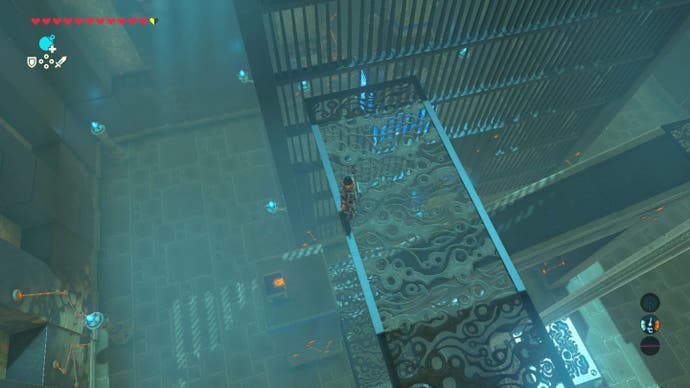 ---
Thanks to a new update, it's now possible to play Zelda Breath of the Wild in VR. Want help with the main game? Our Zelda: Breath of the Wild walkthrough can help complete Divine Beasts Vah Ruta, Vah Rudiana, Vah Medoh and Vah Naboris and more. There's also how to get the Master Sword, Hylian Shield and all Zelda Captured Memories and Great Fairy Fountain locations, while our Shrines locations and Shrine maps hub explains where to find and solve every puzzle room, including dragon locations and Labyrinth solutions. We also have a DLC 1 guide and DLC 2 guide, including all Tingle, Majora's Mask, Phantom, Midna outfit locations.
---
Before you leave, be sure to also open the optional chest on the pedestal to the side by climbing to the top of the walkway, and dropping down. It contains a 36 strength Royal Broadsword.

While you're here, here are other Shrines within this region:

Hebra region (13 Shrines)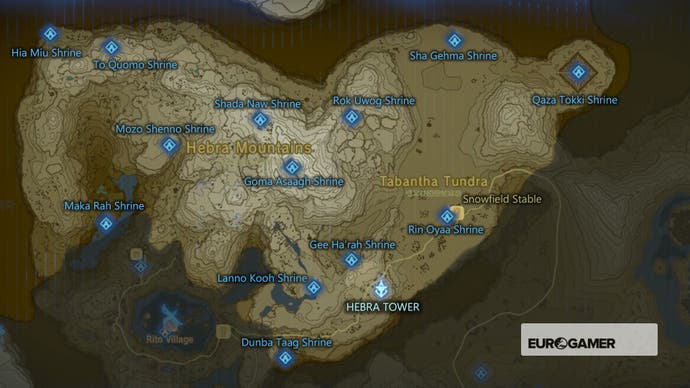 If you're after other trials, then our Zelda: Breath of the Wild Shrine locations and maps hub page can help with other regions.