Zelda - Hila Rao and Drifting trial solution, Watch Out for the Flowers solution in Breath of the Wild
How to beat the Duelling Peaks challenge.
Hila Rao is one of the many Shrines located throughout Zelda: Breath of the Wild. The challenge inside, named Drifting trial, is centered around navigating water using rafts and a combination of your Magnesis and Bomb rune abilities, too.
While there are no Runes or new abilities to unlock, as always you'll get a Spirit Orb for your trouble, so get stacking for one of the game's most useful currencies.
If you need help finding and solving other Shrines, our Shrine location maps page can help, while our Zelda: Breath of the Wild walkthrough and guide covers other aspects of the game.
Where to find Hila Rao and how to Watch Out for the Flowers
This Shrine is located at Floret Sanbar, a small island in the Dueling Peaks region. To get there, go east of the Riverside Stable (where the Wahgo Katta shrine is also located) and you'll see it around less than a minute away next to the river.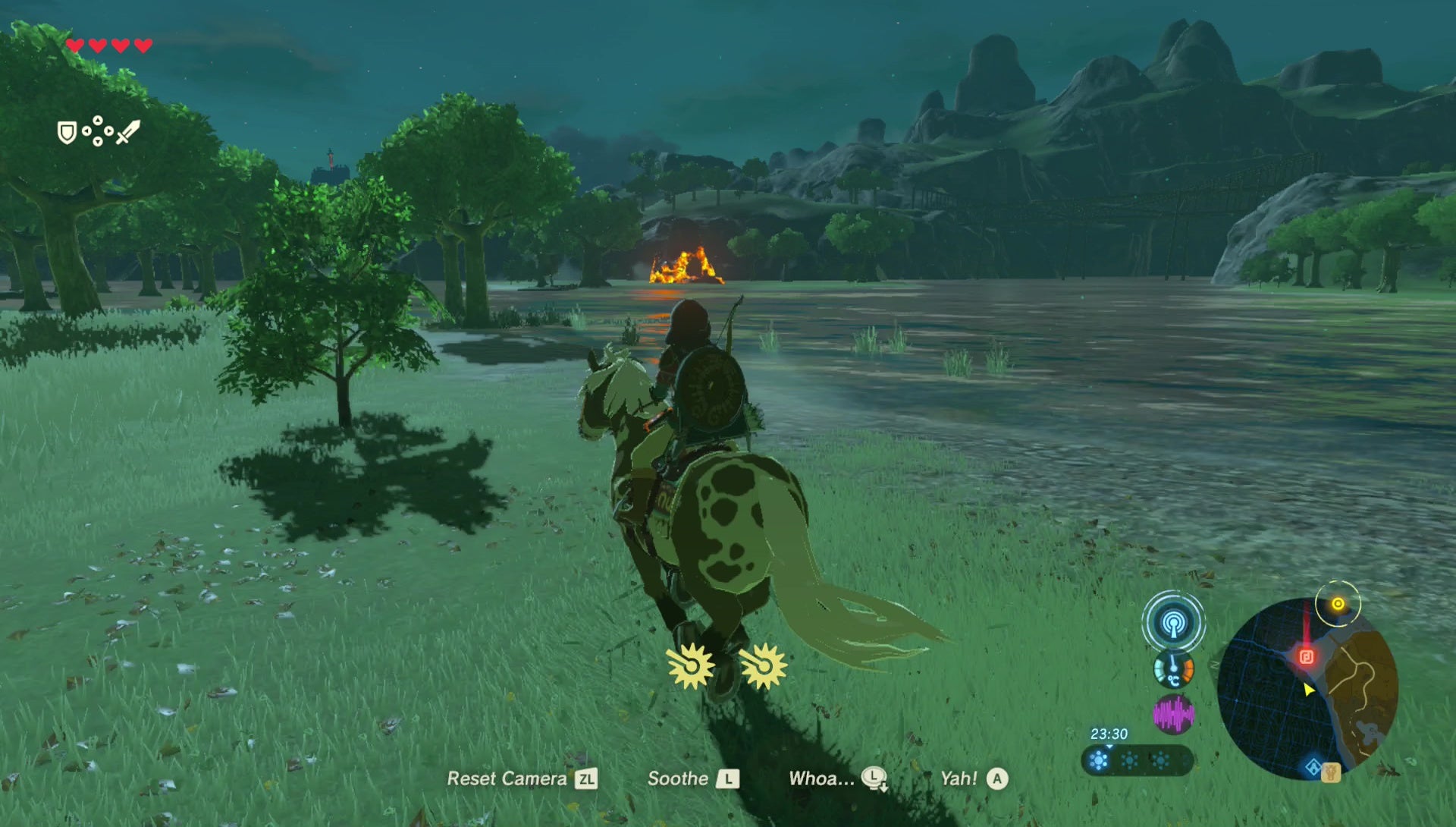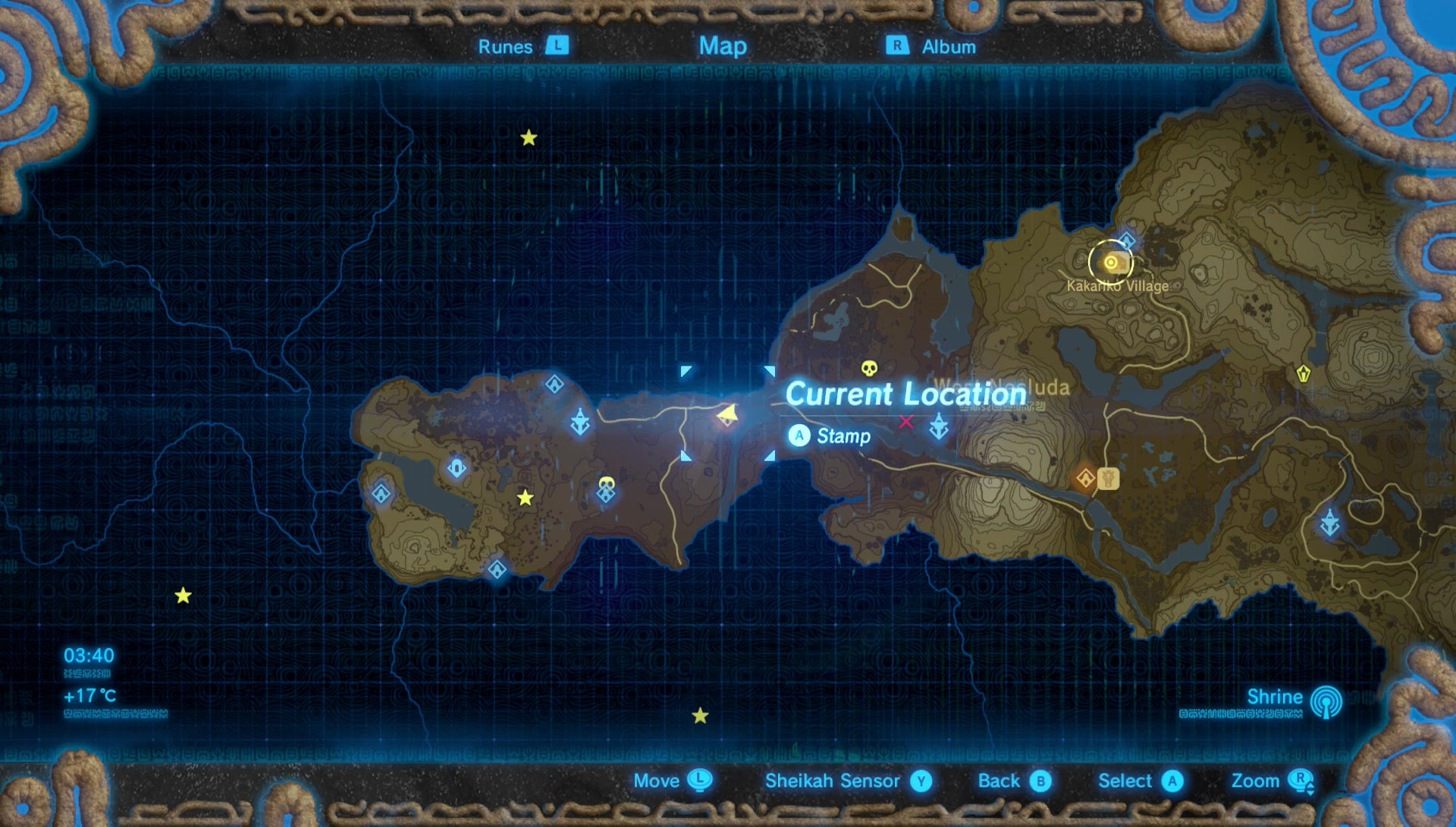 Swim across, and as soon as you get close, someone nearby named Magda will stop you, and asks you not to step on the flowers as part of a Shrine Quest.
This is essentially a maze that should be easy to find your way round. A path should lead you to close to Shrine, but there will be no way to go right. Instead, go left and work your way round the back of the Shrine.
On the way you'll come across several Chuchu, which should go down in a single swipe, but make sure you don't step off the path by accident. There's a Farmer's Pitchfork also sticking out of a flowerbed, which you can retrieve with your Magnesis tool without getting close if you want it.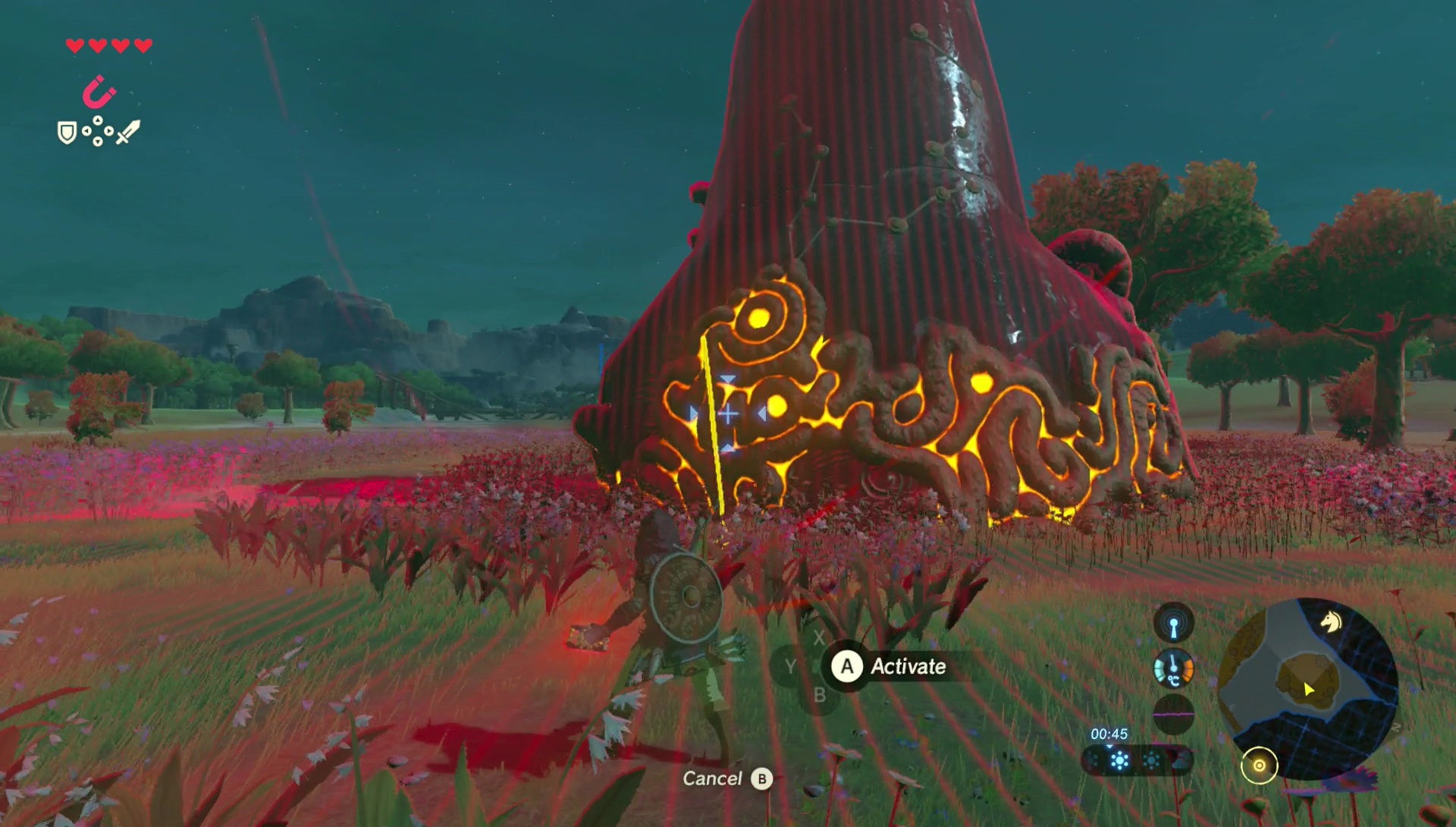 Also beware of the tiny patch of flowers that's just in front of where you step into the Shrine. If you step on the flowers here or at any other point, you have to restart this (thankfully short) challenge over.
Set your Slate onto the Pedestal and head down below.
---
Thanks to a new update, it's now possible to play Zelda Breath of the Wild in VR. Want help with the main game? Our Zelda: Breath of the Wild walkthrough can help complete Divine Beasts Vah Ruta, Vah Rudiana, Vah Medoh and Vah Naboris and more. There's also how to get the Master Sword, Hylian Shield and all Zelda Captured Memories and Great Fairy Fountain locations, while our Shrines locations and Shrine maps hub explains where to find and solve every puzzle room, including dragon locations and Labyrinth solutions. We also have a DLC 1 guide and DLC 2 guide, including all Tingle, Majora's Mask, Phantom, Midna outfit locations.
---
Hila Rao and Drifting trial solution
From where you begin is a channel of water with rafts that drift from right to left. Board one on the right side, and when it gets to the center, hop into the passage. If you miss the timing, then wait a few moments for another raft to appear again from the right side.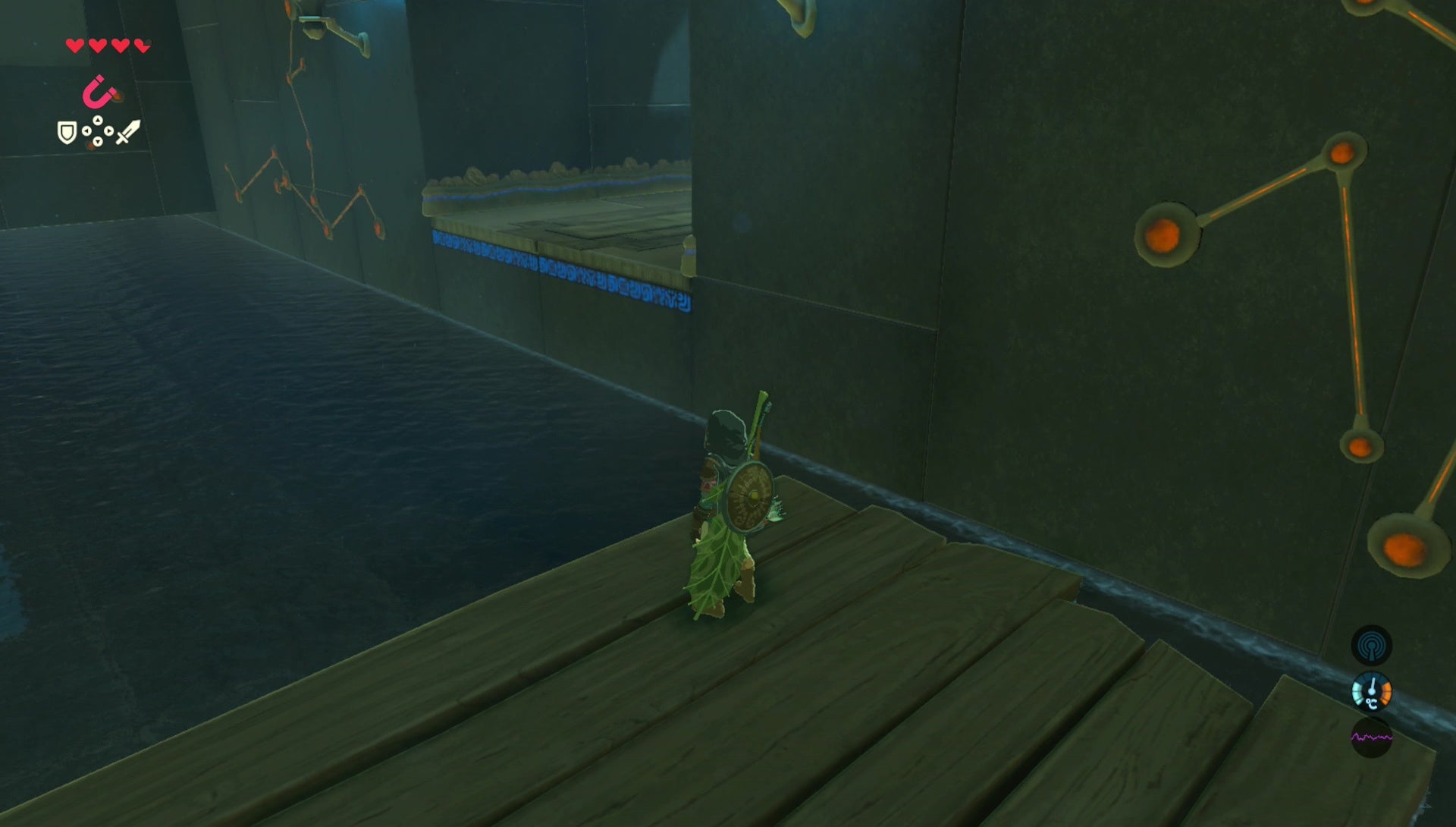 In the next section, there are three rafts that travel from right to left. Get on the first one as soon as you can and go from one to the next. If you fall in, it's possible to simply swim to the last raft and over through to the following passage in time.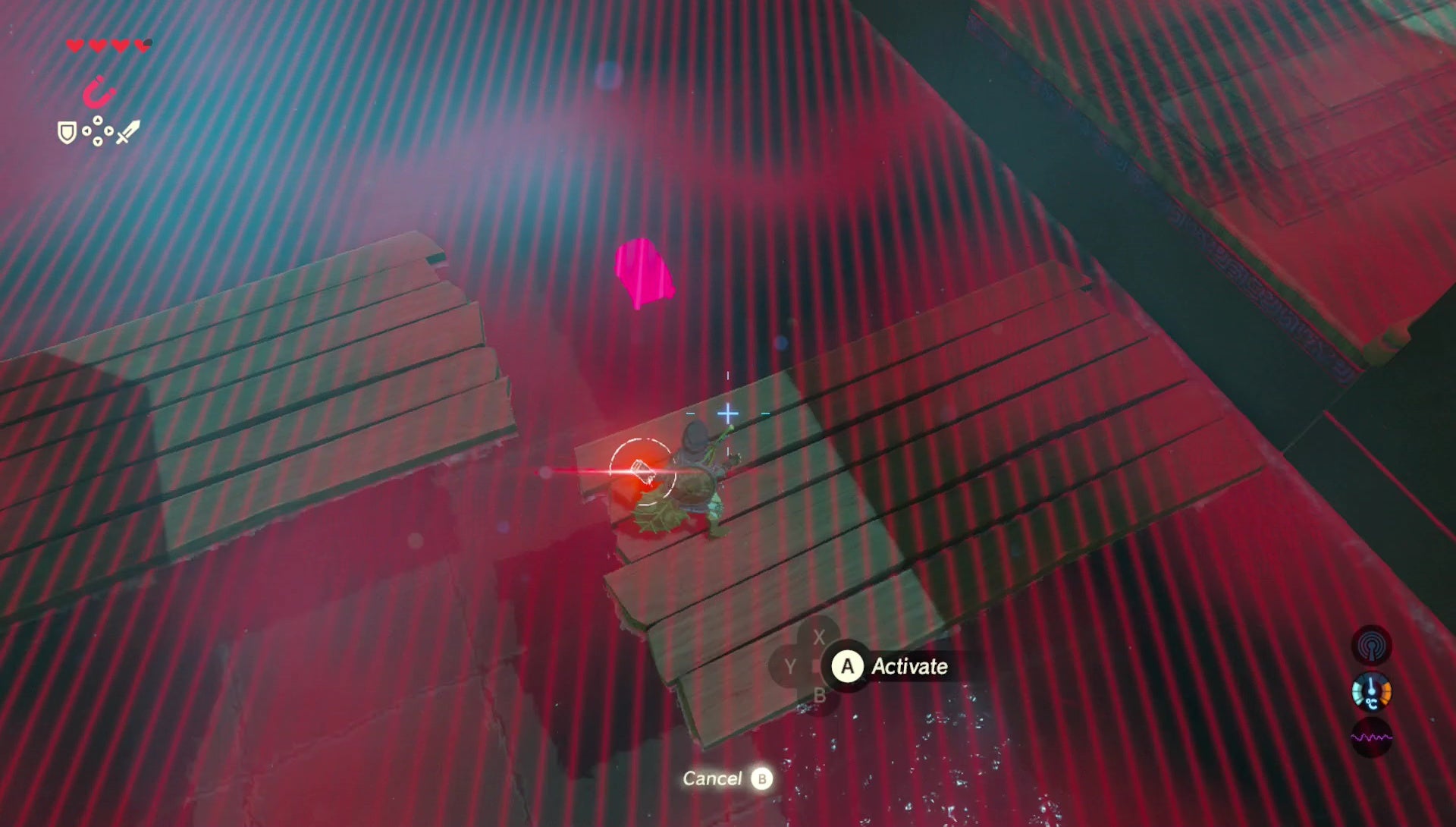 While you are here, you can also use Magnesis to grab a chest with an Opal inside below where the third and final raft goes and bring it to the surface. Be sure to drop it on solid ground, and not a raft, otherwise it'll sink again.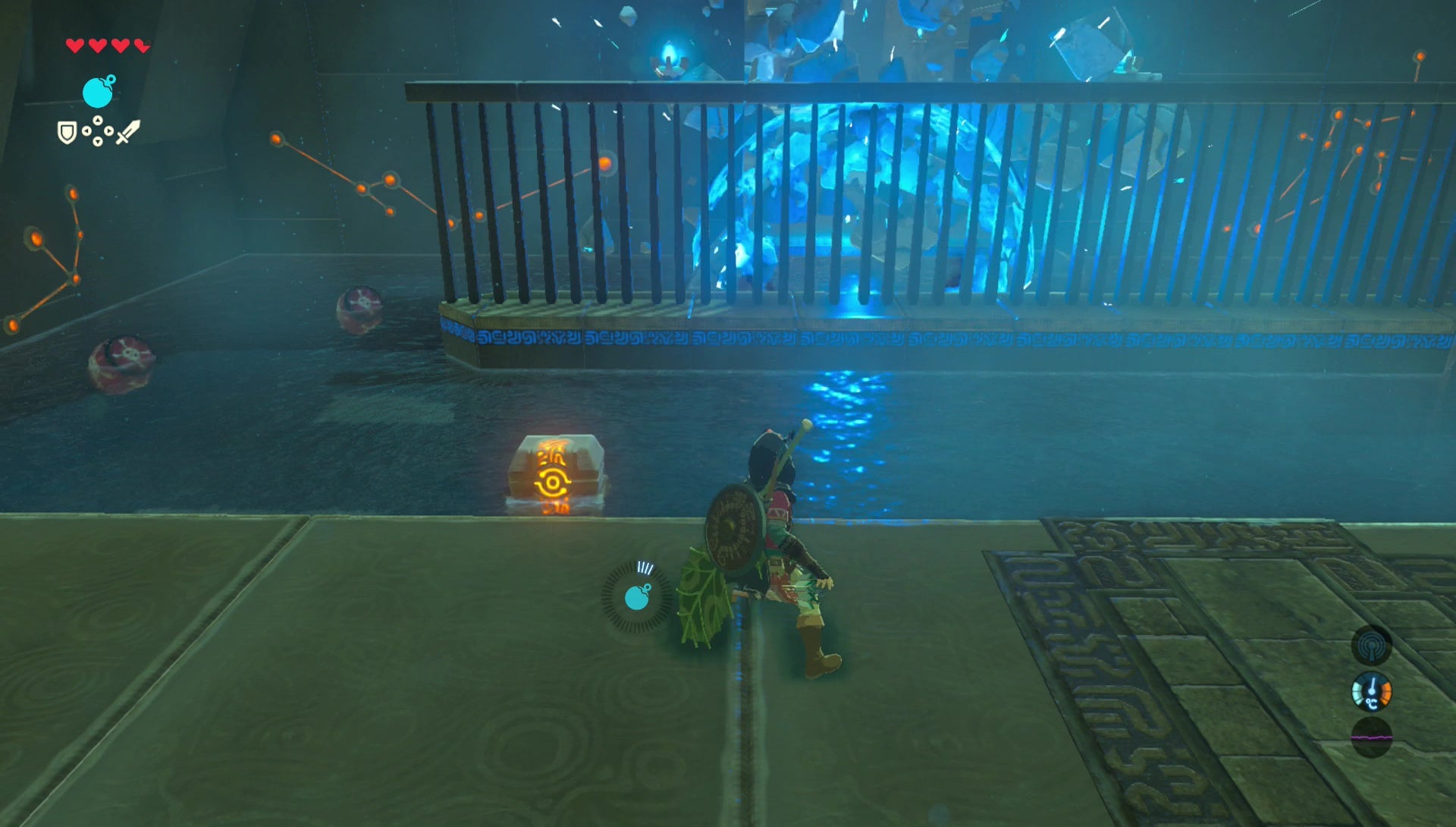 In the final section there is a circular current with a chest and explosives floating in circles. Throw a Bomb rune in and detonate it as it gets to the far side by the wall to create a passage onward.
Swim along with the current, avoiding the explosives, then climb up and proceed onto the throne to get the Spirit Orb.
While you're here, here are other Shrines within this region:
Dueling Peaks region (9 Shrines)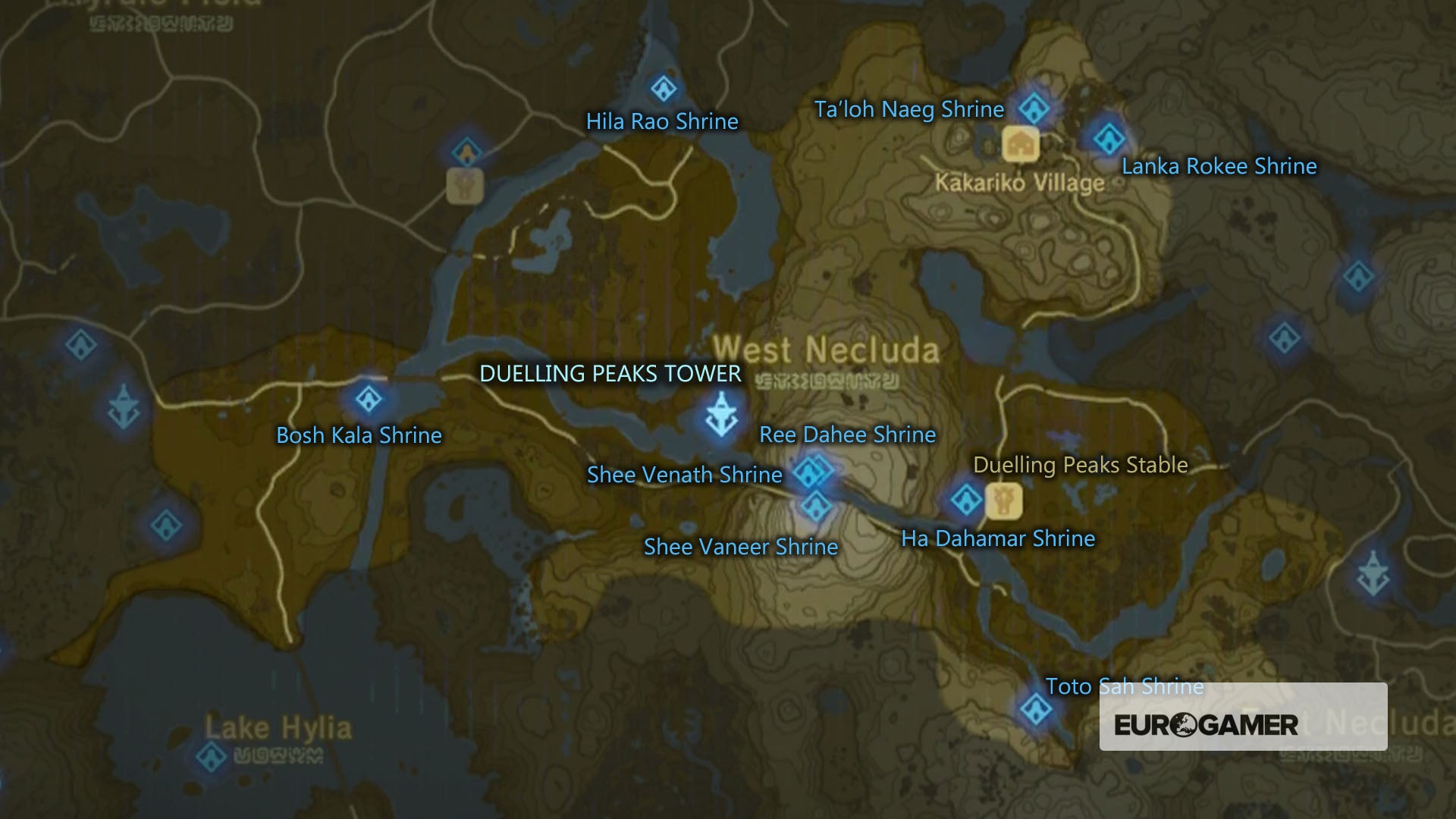 If you're after other trials, then our Zelda: Breath of the Wild Shrine locations and maps hub page can help with other regions.