Zelda - Soh Kofi solution in Breath of the Wild
How to find the Lanayru Region trial.
Soh Kofi is one of the many Shrines located throughout Zelda: Breath of the Wild. The challenge inside, named the A Minor Test of Strength trial, is a combat trial that has you take on a Guardian Scout II. Defeat it, and you'll walk out a victor.
If you need help finding and solving other Shrines, our Shrine location maps page can help, while our Zelda: Breath of the Wild walkthrough and guide covers other aspects of the game.
Where to find Muwo Jeem
The Soh Kofi shrine is located within the Lanayru region, specifically just a smidge north of Lanayru Tower. To get there, head you can glide directly to the front door by paragliding north from Lanayru Tower itself.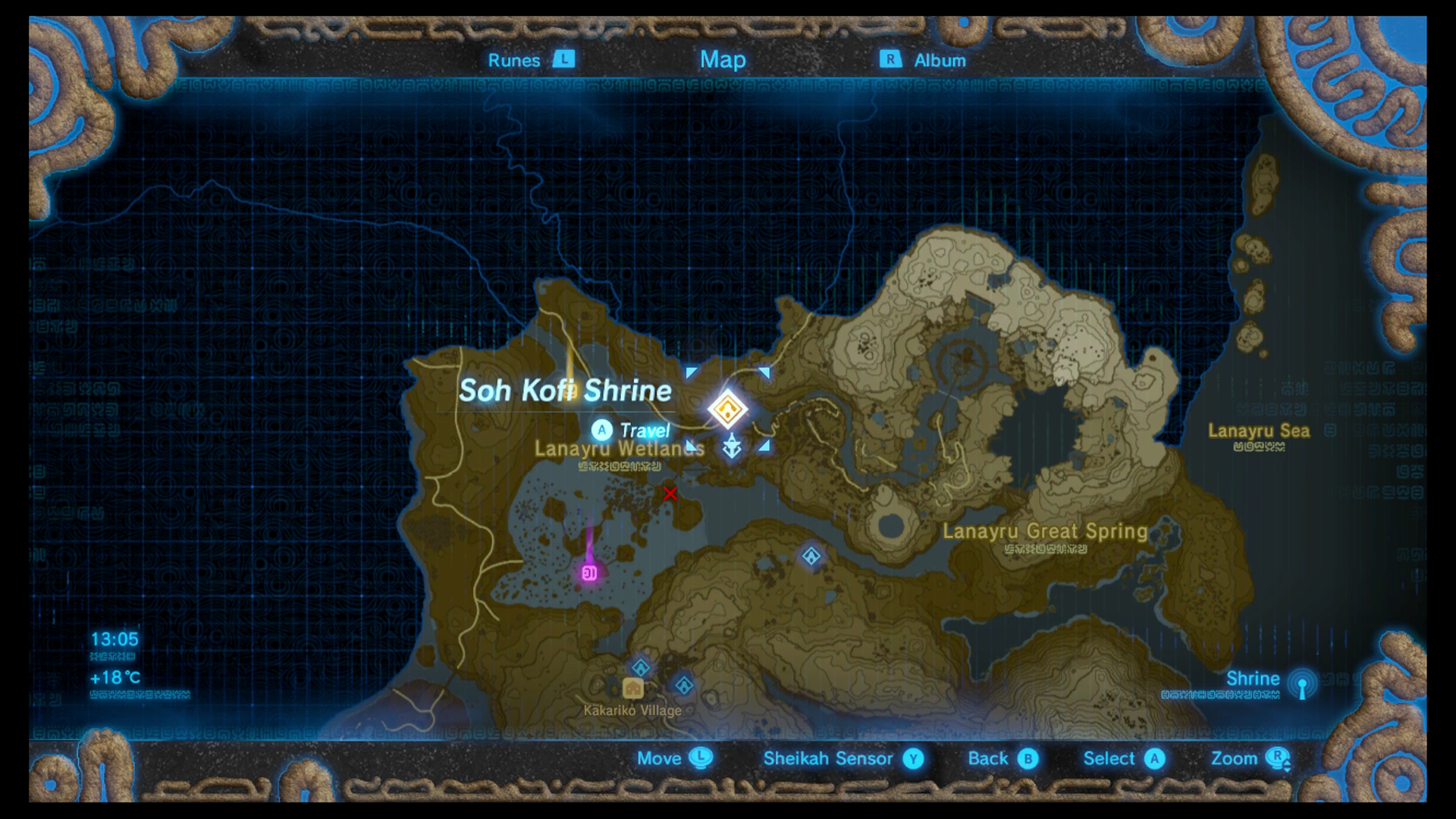 The shrine is nestled in the side of a hill, next to a member of the Zora race who's waving at you. There's no puzzle to solve here in order to access the shrine, so simply dive in when you're ready.
Inside the Shrine is one of the game's many Test of Strength challenges - specifically against a Guardian Scout II. The prior link features strategies for defeating it, and your reward is a Knight's Bow.
---
Thanks to a new update, it's now possible to play Zelda Breath of the Wild in VR. Want help with the main game? Our Zelda: Breath of the Wild walkthrough can help complete Divine Beasts Vah Ruta, Vah Rudiana, Vah Medoh and Vah Naboris and more. There's also how to get the Master Sword, Hylian Shield and all Zelda Captured Memories and Great Fairy Fountain locations, while our Shrines locations and Shrine maps hub explains where to find and solve every puzzle room, including dragon locations and Labyrinth solutions. We also have a DLC 1 guide and DLC 2 guide, including all Tingle, Majora's Mask, Phantom, Midna outfit locations.
---
While you're here, here are other Shrines within this region:
Lanayru region (9 Shrines)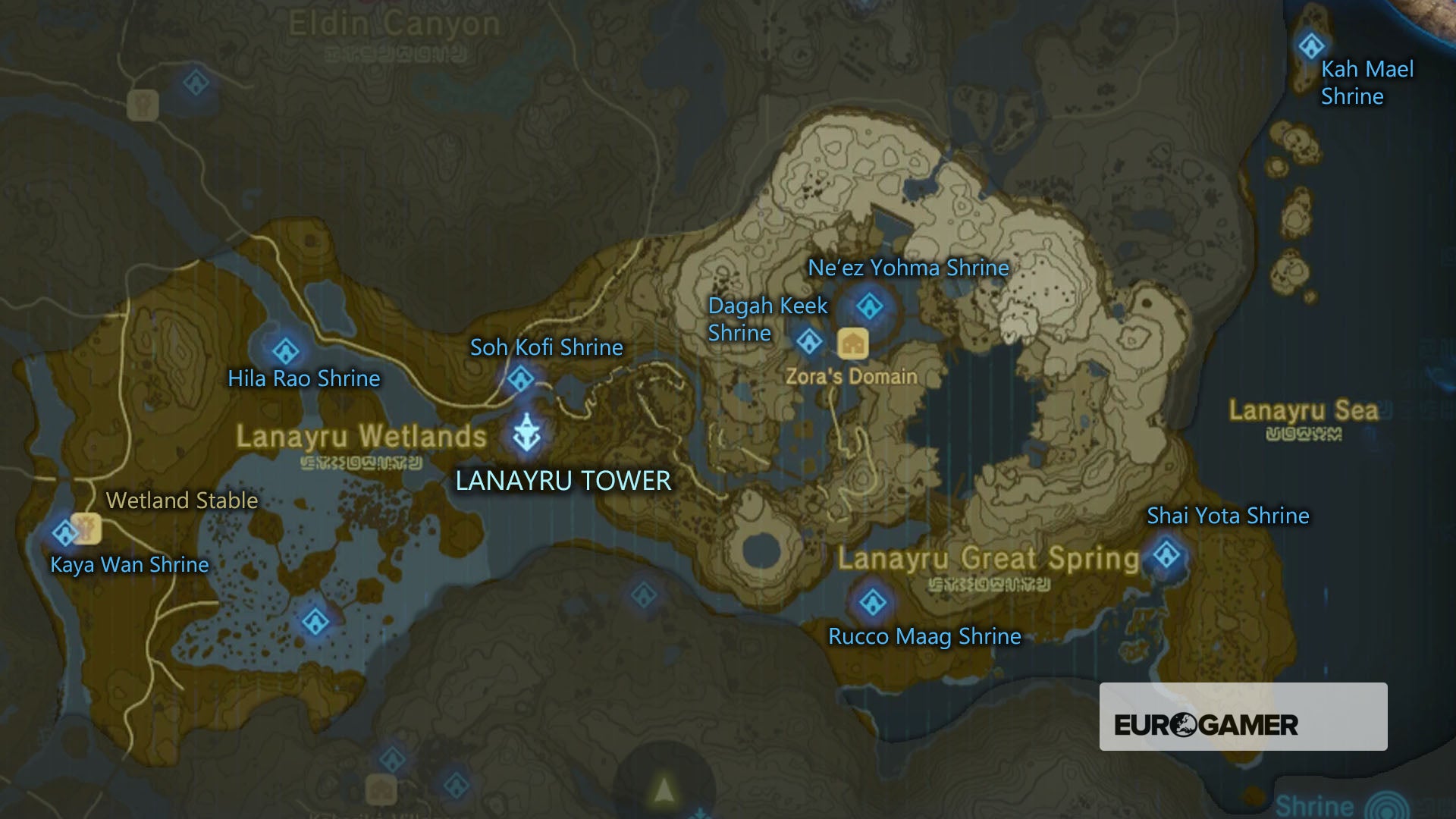 If you're after other trials, then our Zelda: Breath of the Wild Shrine locations and maps hub page can help with other regions.