Zelda - Kee Dafunia, The Melting Point solution in Breath of the Wild DLC 2
How to complete DLC 2 trial Kee Dafunia.
Kee Dafunia and The Melting Point is a challenge as part of The Champions' Ballad, which is the main quest in Zelda: Breath of the Wild's second DLC.
It is part of EX Champion Mipha's Song, which you'll tackle halfway through the DLC.
If you're after help for the main game itself, then consult our Zelda: Breath of the Wild walkthrough and guide.
Where to find Kee Dafunia
In order to start the trial, return to the Zora's domain and speak to the Zora and Prince to pick their brains on some rather useful memories.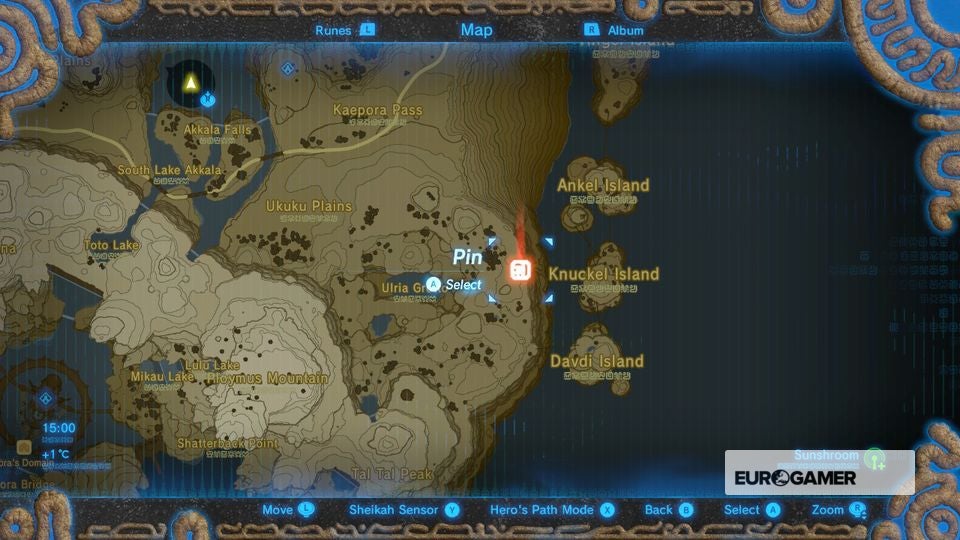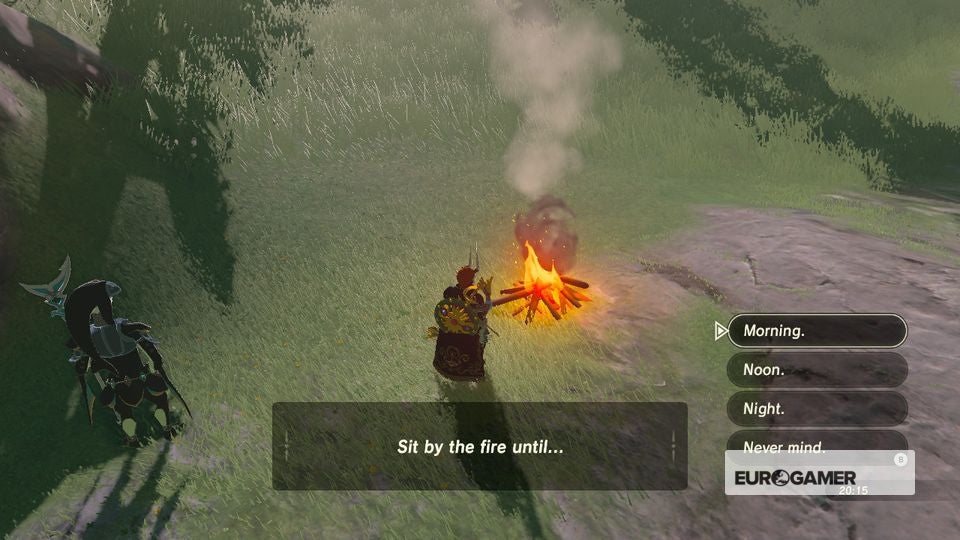 You'll then need to travel to the Ulria Grotto to speak to Muza and Tottika. You can also read Mipha's diary to hear about how hard she was crushing on Link back in the day.
Make your way to the marker shown just east of the Ulria Grotto and you'll find the two NPCs patrolling near a fire.
Speak to Muzu to get your next clue. To find the portal you need, wait by the campfire until morning then look out at the water beyond Knuckel Island and Ankel Island. You'll see a faint blue ring in the water.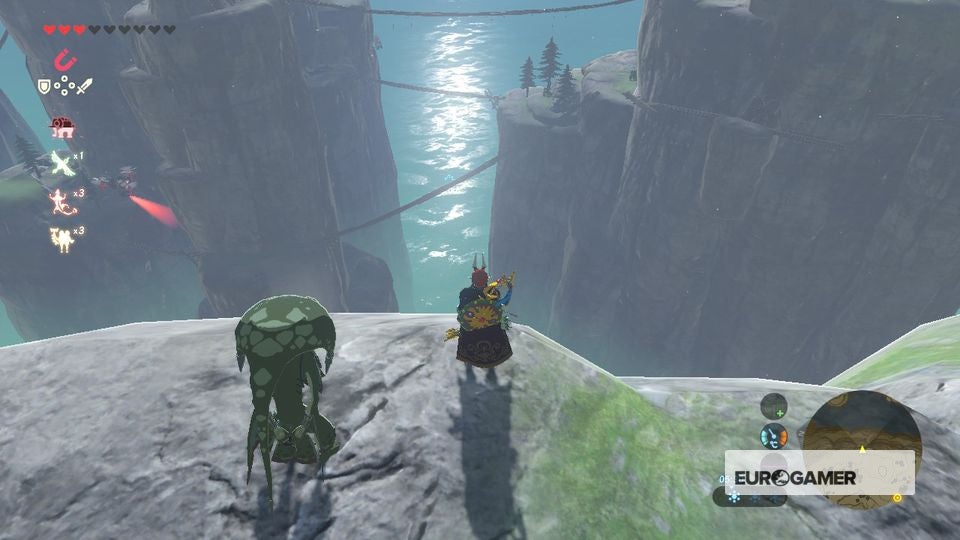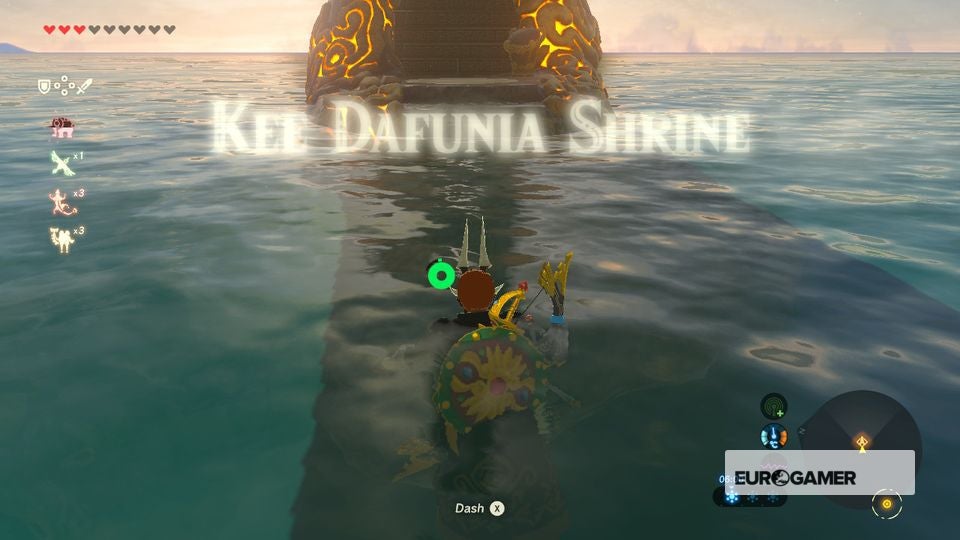 Glide down to reach it. If your stamina is quite low, try dropping by pressing 'B' to lose height then hit 'X' again to resume your glide. Don't worry if you're close to running out of stamina when you hit the portal, as your stamina ring will be replenished once the shrine rises out of the water.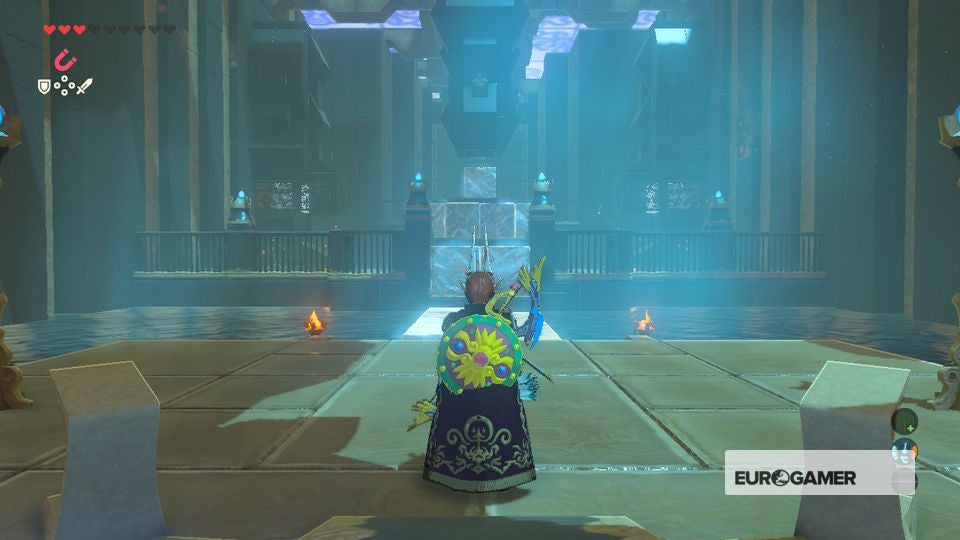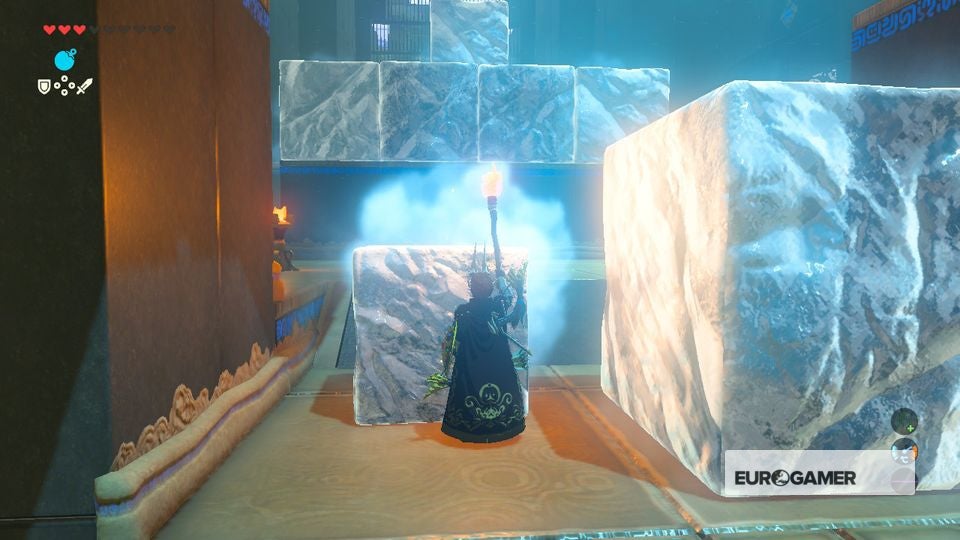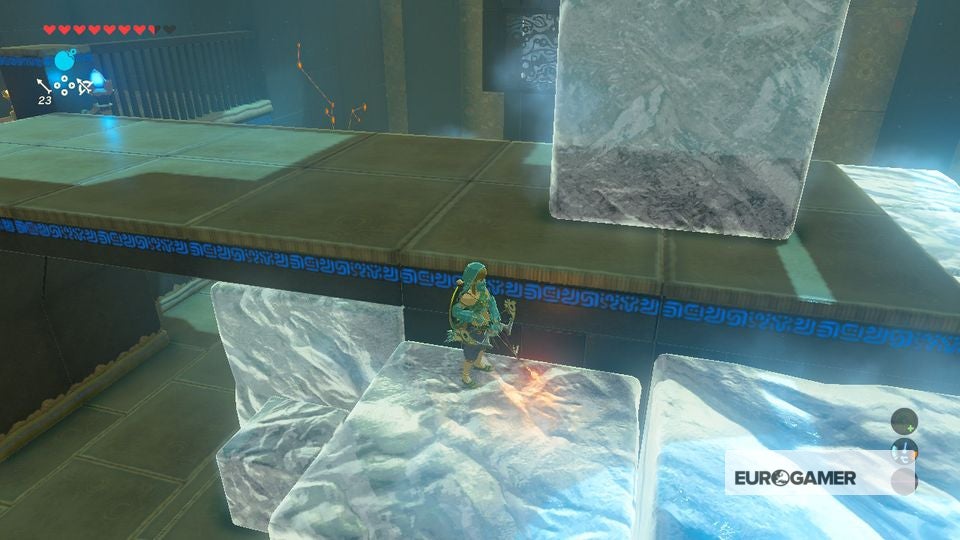 Kee Dafunia and The Melting Point solution
Inside, you'll begin The Melting Point challenge. Since this involves melting ice blocks to progress through the shrine we advise you stock up on fire arrows before you start (the Gerudo Town market is a great place to fill your quiver).
Once inside, use a torch to melt one of the ice blocks barring your way. On either side, stand on the orange switch to drop two more ice blocks. Melt one partially with a torch so you can jump on top of it. Then use this smaller block to climb the larger one.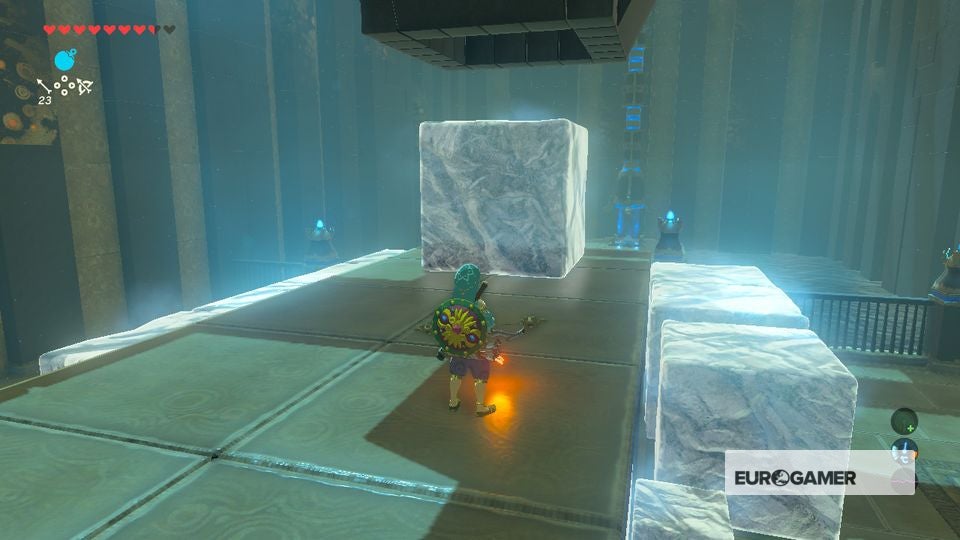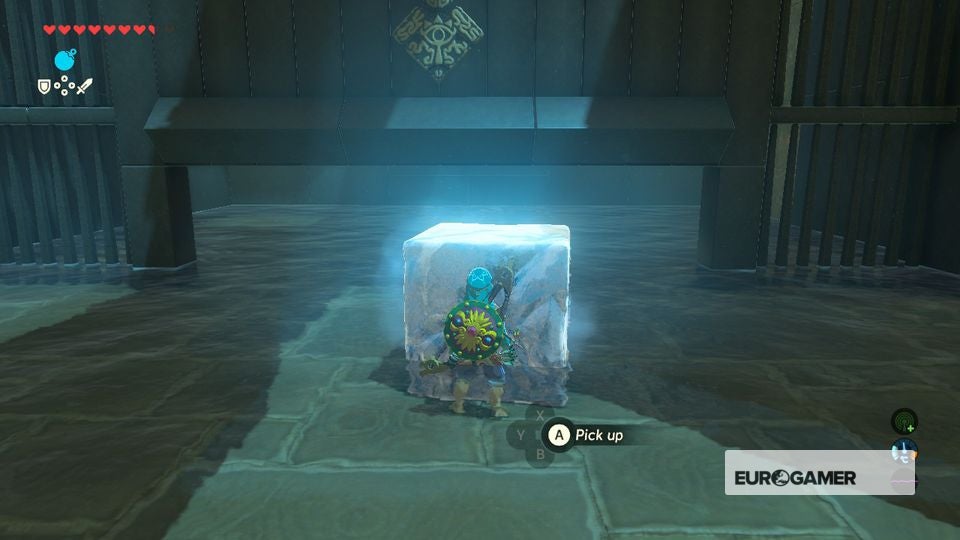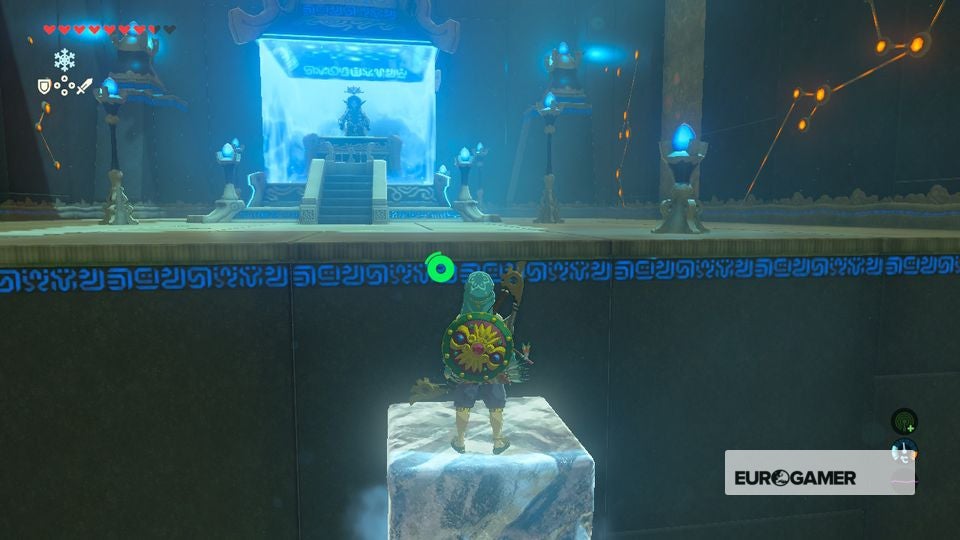 ---
Thanks to a new update, it's now possible to play Zelda Breath of the Wild in VR. Want help with the main game? Our Zelda: Breath of the Wild walkthrough can help complete Divine Beasts Vah Ruta, Vah Rudiana, Vah Medoh and Vah Naboris and more. There's also how to get the Master Sword, Hylian Shield and all Zelda Captured Memories and Great Fairy Fountain locations, while our Shrines locations and Shrine maps hub explains where to find and solve every puzzle room, including dragon locations and Labyrinth solutions. We also have a DLC 1 guide and DLC 2 guide, including all Tingle, Majora's Mask, Phantom, Midna outfit locations.
---
Use a fire arrow to melt one of the blocks on the higher platform, then use it to reach the larger ones next to it. On the highest platform, melt the single ice block down so it's small enough to push.
Push it under the low-hanging gate then leave it flush against the far wall. Now use Cryonis to raise an ice block directly beneath it. Climb both blocks to reach the Monk and receive Ruta's Emblem.
Other shrines to complete for EX Champion Mipha's Song are:
If you have completed the above as well as all other EX Champion Song shrines and their bosses, then you can progress to The Divine Trial, the final dungeon in DLC 2.