Zachtronics' programming puzzler TIS-100 now out of Early Access
Infinifactory dev already launches a new game.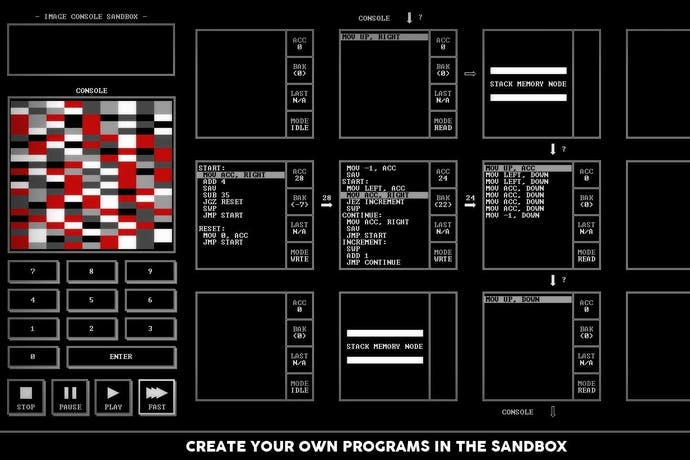 Infinifactory creator and video game developing machine Zach Barth has released his latest meta opus TIS-100 on Steam.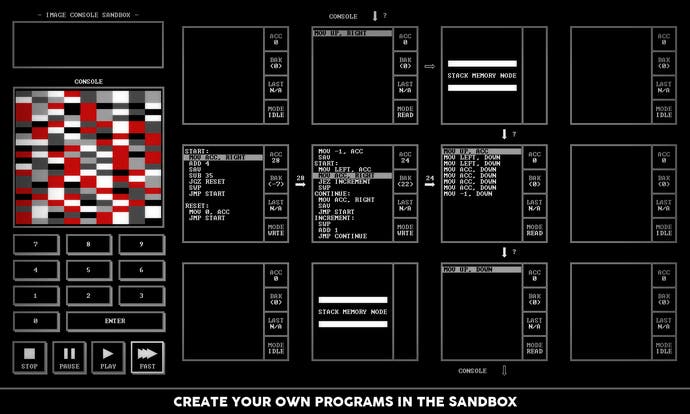 But wait, didn't Infinifactory like just come out less than a month ago? Indeed it did, young Padawan. Clearly Barth of Zachtronics Industries has been a busy man - even if he developed both titles simultaneously.
The esoteric programming-based puzzle that game makes you print out the instructions has come a ways since its Early access build - which only debuted in early June. It now has an additional 25 puzzles and a closing chapter that concludes the story.
TIS-100 is available on PC, Mac and Linux on Steam, where it goes for £4.99 / $6.99, but is 10 per cent off until 27th July.