Yuji Naka's Prope unveils FlickPig
Cute iOS effort from Sonic creator.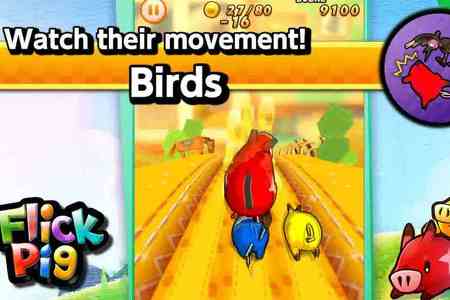 The latest title from Prope, the studio set up by Sonic the Hedgehog creator and Sega veteran Yuji Naka, has just arrived on the iOS App Store.
Titled FlickPig, it sees you attempting to hoover up coins by moving three pigs between three lanes. You can stack them on top of each other to avoid obstacles or pick up rewards placed out of reach.
There are 100 different stages to unlock, Game Centre support and achievements. It's all yours for the princely sum of 69p.
Have a look at the trailer below for a glimpse of the game in action.
Prope's past efforts include oddball Wii party game Let's Tap, Wii and DS platformer Ivy the Kiwi? and a number of mini-games in Nintendo's Wii Play Motion collection.