You'll soon be able to date your Dream Daddy on PlayStation 4
Enhanced Dadrector's Cut also coming to Steam.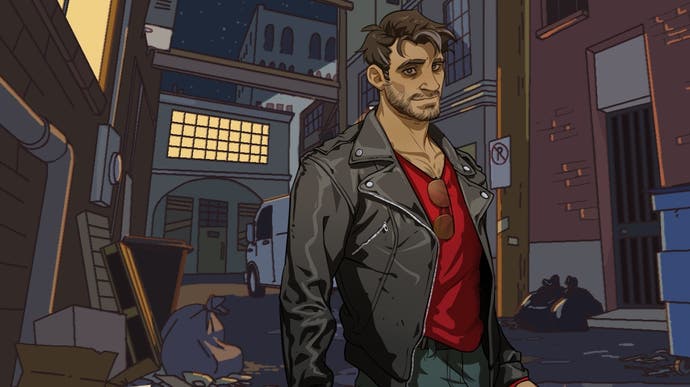 Daddy dating game Dream Daddy will soon be dispensing its delightful daddies for the delectation of PlayStation 4 owners, starting on October 30th.
Dream Daddy: A Dad Dating Simulator launched on PC last year and quickly became something of an internet sensation. Turns out everyone's thirsty for daddies. It casts players in the role of a lonely single father (daddy) who moves into Maple Bay with their daughter Amanda. The game itself unfolds in classic visual novel style, with players - having established an avatar of their own - able to pursue the hot daddy of their dreams through conversation, mini-games, and good old-fashioned (off-screen) boinking.
Choice daddies include Mat, Craig, Hugo, Brian, Damien, Robert, and Joseph. A quick Eurogamer staff poll appears to agree that Robert is the best daddy.
Dream Daddy arrives on PlayStation 4 in the form of developer Game Grumps' Dadrector's Cut. This enhanced edition includes new side quests, content cut from the original game, a new mini-game (which looks a bit like Wii Fit's cross-country running event), plus the option to replay any mini-game at your leisure from the main menu.
Those that already purchased Dream Daddy on Steam needn't feel left out either; the Dadrector's Cut comes to PC as a free update on October 30th, the same day it releases on PS4.