You now have to spend at least $5 to access some Steam features
Valve battles spamming and phishing.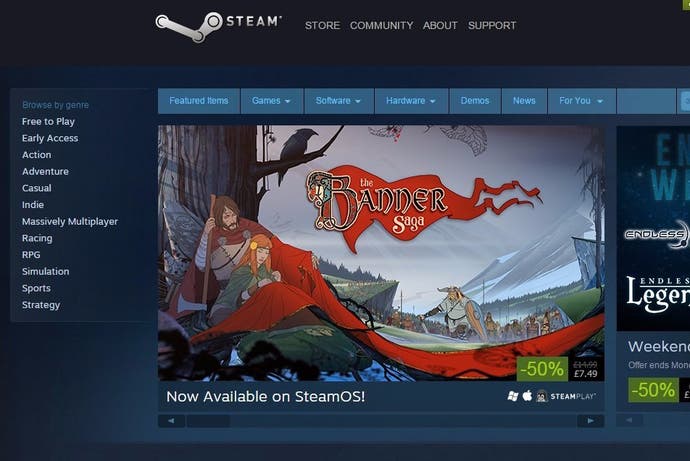 Steam users must now spend at least $5 to access some of the platform's most popular features.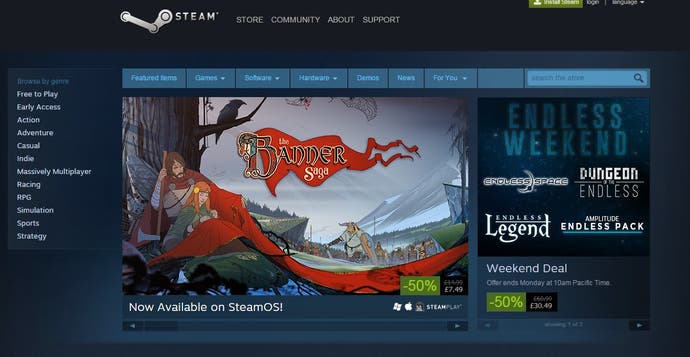 Valve has limited access to features such as sending friend invites, voting on Greenlight and gaining Trading Cards in a bid to combat spamming and phishing.
"Malicious users often operate in the community on accounts which have not spent any money, reducing the individual risk of performing the actions they do," Valve explained in an update on Steam.
"One of the best pieces of information we can compare between regular users and malicious users are their spending habits as typically the accounts being used have no investment in their longevity. Due to this being a common scenario we have decided to restrict certain community features until an account has met or exceeded $5.00 USD in Steam."
Here are the features "limited users", as they're called, can no longer access:
Sending friend invites
Opening group chat
Voting on Greenlight, Steam Reviews and Workshop items
Participating in the Steam Market
Posting frequently in the Steam Discussions
Gaining Steam Profile Levels (Locked to level 0) and Trading Cards
Submitting content on the Steam Workshop
Posting in an item's Steam Workshop Discussions
Accessing the Steam Web API
Using browser and mobile chat
It's worth noting that CD keys, retail purchases and gifts do not remove limited user restrictions. You will need to spend at least $5 within the Steam store itself. For example, you can add the equivalent of $5 (Valve will work out the currency conversion) or more to your Steam Wallet, buy a game or games equal to $5 or more from the Steam store, add a Steam Wallet card to your Steam account, or buy a Steam gift equal to $ or more from the Steam store.