You can now play Cuphead on a Tesla
Heavy load.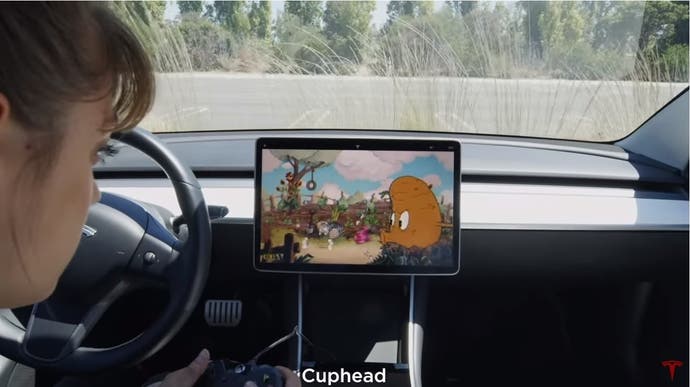 You can now play Cuphead in a Tesla.
Perhaps I should rephrase that: you can now play Cuphead on a Tesla.
Studio MDHR's rock hard run-and-gun action game has a Tesla Edition, and it's now available in the Tesla Arcade (of course there's a Tesla Arcade).
You need a USB controller to play, and only the game's first level is available, but you can play single-player and co-op. Also of note: you can only play while parked or charging. That's common sense, but I thought it best to mention, just in case.
The launch comes as part of the release of Tesla's software version 10.0 - and there's more to it than video games. There's Karaoke, which Tesla dubs "Car-aoke". Road trips will never be the same again.
What next? VR games on a Tesla?