You can covert Xbox Live Gold and Game Pass subs into Ultimate for cheap
Save up to £250 on three years of Game Pass Ultimate.
Here's something to get involved in if you're interested in Xbox Game Pass Ultimate.
With a little bit of clever tinkering, you can get up to three years of Xbox Game Pass Ultimate for a lot less than the actual price if you convert existing Xbox Live Gold and Game Pass subscriptions.
Essentially, this Xbox Game Pass Ultimate deal works because any prepaid time you currently have for Xbox Live Gold or Xbox Game Pass will be put towards your Game Pass Ultimate subscription when you sign up. This can represent a significant deal as Game Pass Ultimate will usually set you back £11 per month.
Bear with me as I go through the steps to get the best value from this opportunity as it can be a little finicky:
Start by logging in to your Microsoft account to see how much subscription time you still have remaining.
Purchase extra Xbox Live Gold subscription time to get as close to the 36-month limit as you can. For today, that'll be 11th June 2022. And, remember, you can't use codes that would take you over that limit.
You can currently get 12 months of Xbox Live Gold for £49.99 at Amazon. Or, should you be comfortable using them, Instant Gaming has a 12-month sub for £39.11.
Once you've loaded up your Microsoft account with all that time, take advantage of the 1-month of Xbox Game Pass Ultimate for £1 offer.
Now all of your existing membership time should now be converted over to Game Pass Ultimate! Woo!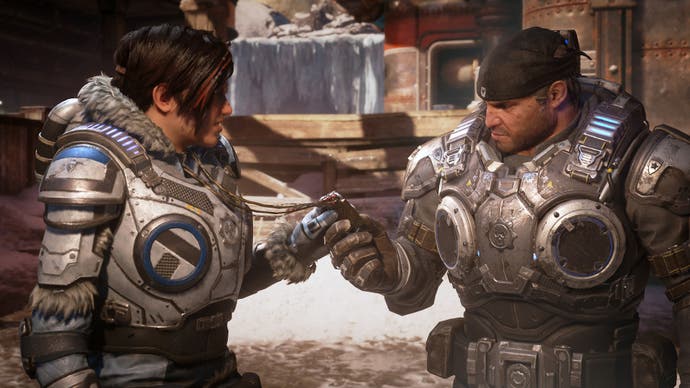 If you do decide to go for the full three years of Game Pass Ultimate using this trick it does require you to make a significant investment up front, but doing so will save you around £250 compared to three years at the full price.
Still, you can pick and choose just how extreme you want to go, but whatever decision you make you'll want to sign up before the Ultimate deal expires after E3.
Also, it's worth noting that any Xbox Live Gold subscriptions you try to add to your account after joining Game Pass Ultimate will be converted at the following ratios:
1 month Gold = 20 days Ultimate (3:2)
3 months Gold = 2 months Ultimate (3:2)
12 months Gold = 4 months Ultimate (3:1)
Microsoft made Game Pass Ultimate available to all over the weekend. The service includes Xbox Live Gold and gives you access to a rolling library of over 100 games - including new Xbox exclusives such as Gears of War 5 - to play on your Xbox One or PC.