Yooka-Laylee cancelled for Wii U due to "unforeseen technical issues"
PC, PS4, Xbox One versions launch April. Switch version planned.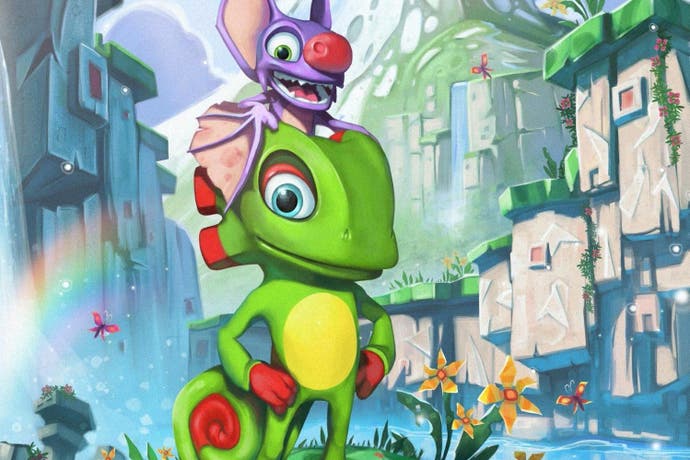 The Wii U version of Yooka-Laylee has been cancelled, with developer Playtonic blaming "unforeseen technical issues". The studio is now looking at releasing a version for Nintendo Switch instead.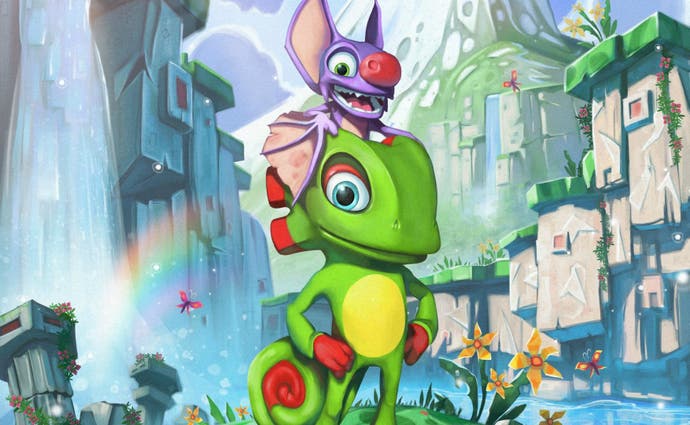 Playtonic will now launch Yooka-Laylee for PC, PlayStation 4 and Xbox One only on 11th April 2017, as per a release date we spotted on the Xbox store overnight.
Nintendo fans - including those who backed the game on Kickstarter specifically for a Wii U copy - must now move their pledge to another platform or wait for news of the Nintendo Switch version - something which Playtonic has said it will announce details of in "early 2017".
The cancellation of Yooka-Laylee's Wii U edition will come as a blow to fans hoping to see the key talent behind N64 Rare platformers such as Banjo-Kazooie back on a Nintendo console. The game is a nostalgia-soaked love letter to this era - but one which will no longer arrive on perhaps its most natural home.
In an FAQ posted to Playtonic's official site, the developer apologised and said it had explored "every possible avenue" and that the studio had worked "tirelessly over many months in attempt to solve" the problem.
Backers who simply want a refund will be able to contact Playtonic to do so, via kickstarter@playtonicgames.com
"We're sad to announce that despite our best efforts and exploring every possible avenue, we have encountered unforeseen technical issues that unfortunately mean it will be impossible for us to release Yooka-Laylee on Wii U as initially planned," Playtonic studio director Gavin Price confirmed in a statement to Eurogamer.
"We can however confirm today that we are working very closely with Nintendo to look to bring Yooka-Laylee to the upcoming Nintendo Switch. We're thrilled to be able to explore the opportunity and more details will be shared in early 2017.
"Of course, any backers who pledged for the Wii U version will be able to move their pledge to any of the versions launching on April 11th or upgrade to the Nintendo Switch version when we announce further details in 2017. Thanks again for your incredible support."
In other Yooka-Laylee news, Playtonic has opened pre-orders of the game on PC, PS4 and Xbox One and set a final price - £34.99 (or $39.99/€39.99). This is significantly higher than the game's cost to Kickstarter backers, meaning that those who pledged early will get the game at a discount.
Pre-order customers will unlock the Toybox demo previously available to backers when they pre-order.
Wii U backers who keep their pledge and move it to PC, PS4 or Xbox One will keep their original pledge price.
Physical versions of the game will also be available on PS4 and Xbox One. Backers who wish to upgrade their pledge to a physical copy rather than digital will soon be able to do so.
Finally, Playtonic has released a new look at one of Yooka-Laylee's later worlds. Watch it above.