Yarntown is Bloodborne remade as a top-down Zelda
And it's fantastic.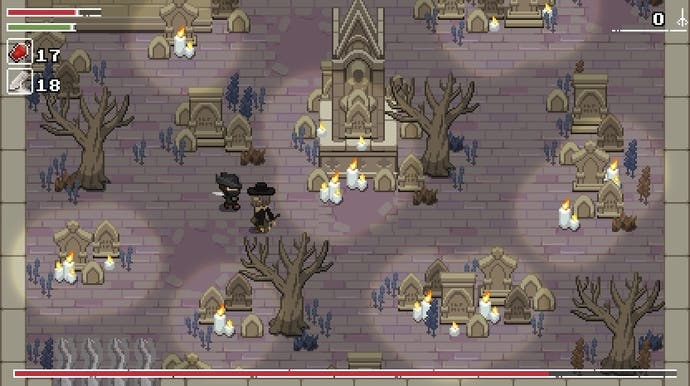 An indie developer has remade Bloodborne's Central Yharnam area as a top-down 16-bit Zelda - and it's fantastic.
Yarntown even includes the Cleric Beast and Father Gascoigne fights from From Software's superb PlayStation 4 exclusive.
It's the work of a developer called Max Mraz, who remade Bloodborne's cursed gothic town in the top-down Zelda style using the Solarus engine.
The game places the player in the Hunter's Dream area, and from there you explore Central Yharnam - or in this case Yarntown - using a normal melee attack, a charged attack and pistol fire. Dodge rolls consume stamina.
It's an impressive recreation, with all the varied routes and shortcuts you'd expect of a From Software epic in the classic Zelda style. Enemies from the original are present and correct, too, but it's the boss fights that stand out.
Download Yarntown here.