The XPG Gammix S70 blade 1TB SSD is back down to its lowest price on Amazon
Super-slim, super-fast, super-cool.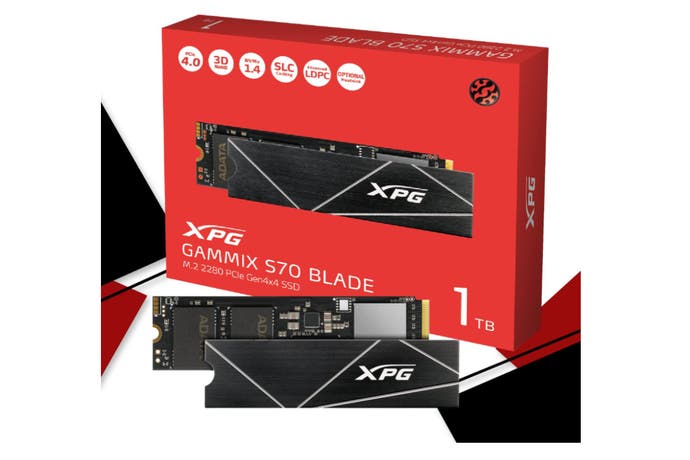 There were a lot of exciting games that came out last month. Some of the highlights were three long-awaited titles: Horizon Forbidden West, Elden Ring, and Total War: Warhammer III. All of these games, however, can have a file size of between 45 and 120GB, so you're going to need plenty of room to add them to your library.
Rather than delete a game from your PC or PS5 to make room, you could use the opportunity to upgrade the amount of storage space your computer or console has. The best way to do this is with an M.2 SSD that you can slot right into your console or computer which will give you more storage and help your games load faster.
We've spotted a really good 1TB SSD that's been discounted to its lowest ever price on Amazon, that will give you loads of extra space on your PC or PS5.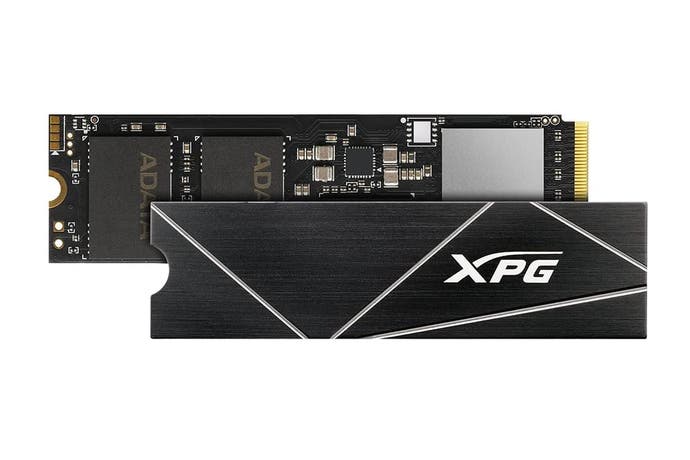 The S70 Blade has excellent read/write speeds of up to 7,400/6,400 MB/s for PC, and read speeds of up to 6,100 MB/s on PS5, so you won't be wasting any time waiting for your games to load.
The S70 Blade also comes with a high-temperature resistant aluminium heat sink, which can reduce temperatures by up to 20 per cent. A heatsink can really help cooling in your PC but is also required if you want a new SSD in your PS5. Be sure to read Digital Foundry's guide explaining how to add an SSD into your PS5.
M.2 SSDs are great choices for storage upgrades as they slot right into your motherboard's PCIe slot, so you don't have to worry about space in your case or messing with your cable management.
If you want to spend a little bit more on something a little bit faster, check out this 1TB SSD from WD_Black that is also discounted on Amazon - down to £148.99. Make sure you're following the Jelly Deals Twitter account too, where we're letting you know where the great deals are for SSDs, graphics cards, laptops, games and so much more.