XCOM: Enemy Unknown is out now for Android devices
iOS version's price now halved.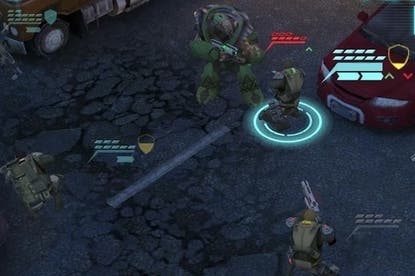 XCOM: Enemy Unknown - Firaxis' resurrection of the classic turn-based strategy franchise - has made its way to Android.
This version is currently hosted on Google Play, where it costs $9.99 (about £6).
To commemorate this, the iOS version's priced was just halved to match its Android brethren. When asked about this, a 2K rep clarified to Eurogamer, "We lowered it alongside the Android launch last night, and will mostly likely retain that price from here on out."
Like the iOS version of Enemy Unknown, the Android port has launched as a single-player only affair, but asynchronous multiplayer will be added in a future update.
According to the official XCOM Twitter account, the Android version is expected to launch "soon" on the Amazon Appstore.