Xbox Series S specs, differences vs X, and all confirmed features coming to Series S
What you'll get from the smaller, cheaper Xbox Series console.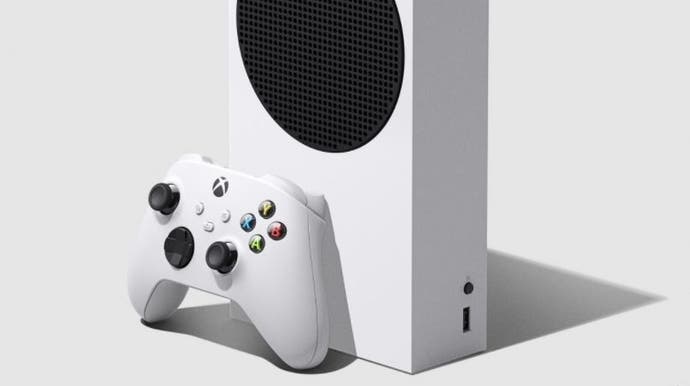 Xbox Series S feature differences vs Series X
The Xbox Series S is the cheaper counterpart to the Xbox Series X, one designed to play the same games and offer many of the same features.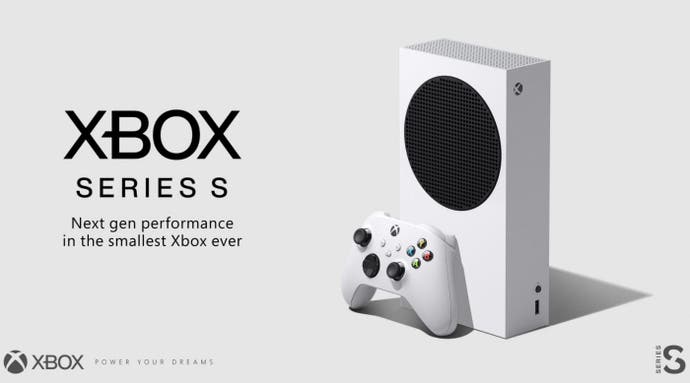 Here are the key differences we know about so far:
Smaller form factor (around 60% smaller than the Xbox Series X console design)
Digital only (Xbox Series X will feature a disc drive for 4K Blu-rays)
Games running up to 1440p resolution and 120 FPS, with 4K upscaling for games (Xbox Series X will support up to 4K native)
512GB custom SSD solution (Xbox Series X is double at 1TB)
Xbox Series S will support many of the same next-gen Xbox features - including DirectX ray tracing, variable rate shading, variable refresh rate, ultra-low latency response time, and 4K media streaming support. And yes, it'll also support Xbox Game Pass.
Xbox Series S specs differences and other confirmed features
How different will games look and run between that and the more powerful Series X?
Microsoft has confirmed the main difference will be down to native rendering resolution, with Series S offering up to 1440p native versus up to 4K native on the Series X.
This is achieved through largely having the same specs as Xbox Series X except in two key areas - a slower GPU, and less memory (10GB GDDR6 versus 16GB GDDR6).
The full specs list versus the X is as follows: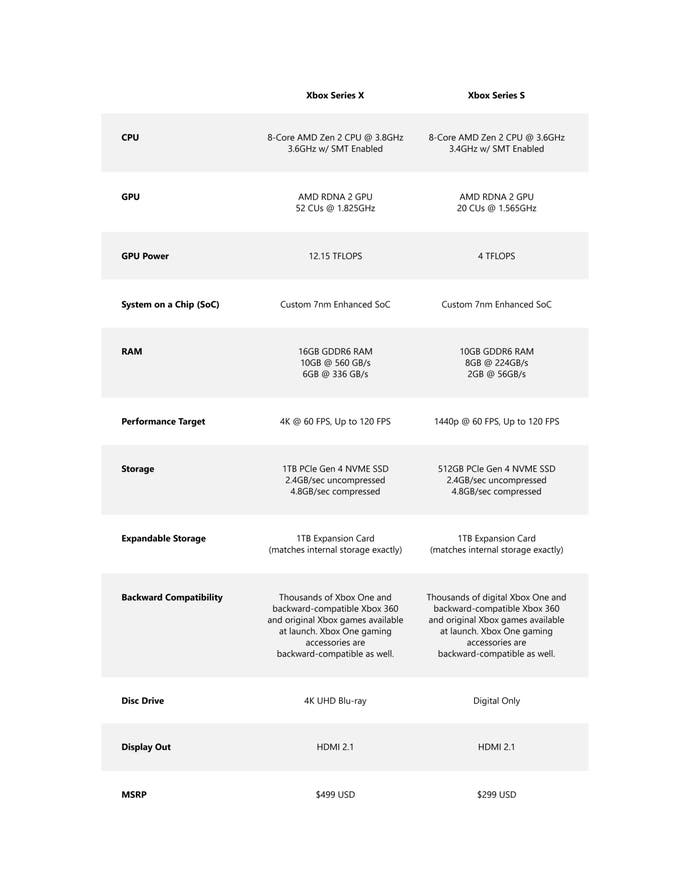 Whether there are any other visual differences is unknown - but with the long list of next-gen versions from ray tracing to variable visual options also supported, it suggests games will be broadly be the same as seen on Series X, just at a lower resolution.
---
Interested in learning more about Microsoft's next-gen plans? Here is everything we know about Xbox Series S vs X, the full set of confirmed Xbox Series X specs and features and the console design, size, dimensions and ports, the Xbox Series controller and confirmed Xbox Series games, including those which support Xbox Smart Delivery. The Xbox Series line of consoles will also support the ongoing library of Xbox Game Pass games. When you're ready, you can look for some Xbox Series X/S stock.
---
Beyond Xbox Series S specs, we are also waiting on confirmation on:
Confirmed ports (the Series X console design offers two 'superspeed' USB on the back, a Toslink audio port, Kensington lock and Ethernet adapter)
Xbox backwards compatibility support differences (whether it'll improve previous generation games to the same degree as the Series X is unknown)
Support for all previous Xbox One accessories (again, almost certain - and there's no reason when it comes to specs or the hardware why they wouldn't be any differences)
Additionally, beyond the Xbox Series S and X themselves, whether the respective Xbox Series controller colours will be sold separately has yet to be fully confirmed; for now the white controller has been leaked, so those going for an Xbox Series X will have the option of that at least!
Want to know what you can play on the new console? Our page on confirmed Xbox Series X games and Xbox Game Pass games can help.