Xbox Series S name pops up on Microsoft's next-gen controller packaging
Padded out.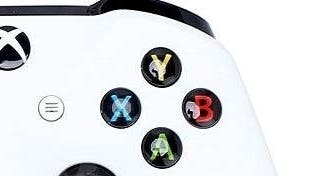 Microsoft's under-wraps Xbox Series S has been officially named for the first time - on the box for the company's new controller.

A white version of Microsoft's Xbox Series X pad was obtained by Twitter user Zak_exe, and was subsequently verified by The Verge.

This controller - a "Robot White" version of the black Xbox Series X pad previously shown - has yet to be announced. But it is the controller's box which is of most interest. Its packaging states the device is "for Xbox Series X|S, Xbox One, Windows 10, Android, iOS".

https://twitter.com/zakk_exe/status/1292602854990065670

Microsoft has yet to announce the Xbox Series S, a lower-powered version of the forthcoming Series X, which Eurogamer understands will be offered at a significantly lower price point.

As Eurogamer reported in June, this second console was once planned for an E3 2020 reveal, before that event was cancelled and plans changed. I wrote at the time that Xbox Series S would now get an August unveiling - which is still the case.

Microsoft is still to officially acknowledge the Xbox Series S exists, despite evidence of it in Xbox developer documentation having been public for a while.

It's been a long wait for news. During Microsoft's E3 2018 media briefing, Xbox boss Phil Spencer announced work had begun on "the next Xbox consoles", plural, though Microsoft has focused its messaging solely on Xbox Series X ever since.

There's no word on where today's leaked controller originated from, but it appearing in the wild points to an imminent release. Such is the reality of trying to keep under wraps a piece of hardware which will likely be on shop shelves in three months' time.