Xbox One will let all household members share Gold perks with one account
Also lets you share Gold features with friends if you're logged in at their place.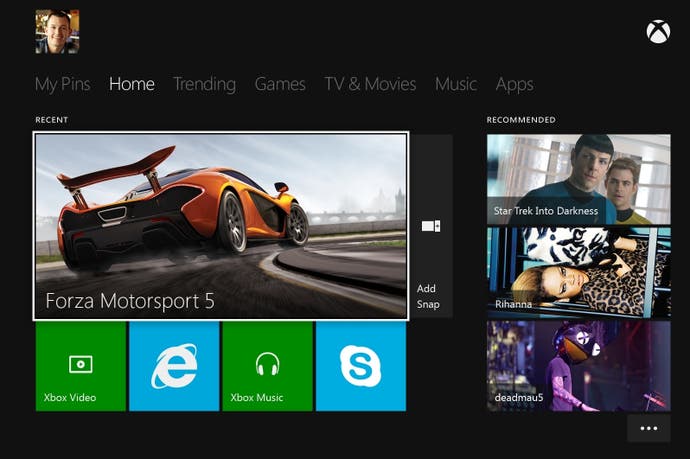 Microsoft has detailed how it will allow Xbox Live Gold members to share Gold benefits with other household members in a new Xbox One exclusive feature called Home Gold.
As explained by Xbox One chief product officer Marc Whitten on the official Xbox Blog, Home Gold will make it so one Xbox Live Gold account will unlock Gold-specific features for others using the same console, even if the Gold member in question isn't logged in. "It will enable any Xbox Live Gold member on Xbox One to extend many Gold features to others at no additional cost. One Xbox Live Gold account delivering great benefits to everyone in the home," said Whitten.
Such features include: multiplayer gaming, Game DVR, SmartMatch, and various apps such as The NFL on Xbox, Skype, Internet Explorer.
These features will be available to an unlimited number of people, so long as they're using a Gold member's home console. "If you're an Xbox Live Gold member, an unlimited number of people can enjoy many benefits of Xbox Live Gold while they are using your Home Xbox One console. Friends and family will simply create their own account and gamertag and be able to enjoy Xbox Live online multiplayer gaming and access to entertainment apps," Whitten explained.
It doesn't even matter if the Gold member's logged in, so long as the console is synced to be their home console. "Even if you sign off, your friends and family can enjoy multiplayer gaming while they are playing on your Home Xbox One console," Whitten stated.
Head to a friend's house and you can long into your account and resume your services, much as things are now, only now your household members can still mooch off your perks while you're logged in at a mate's.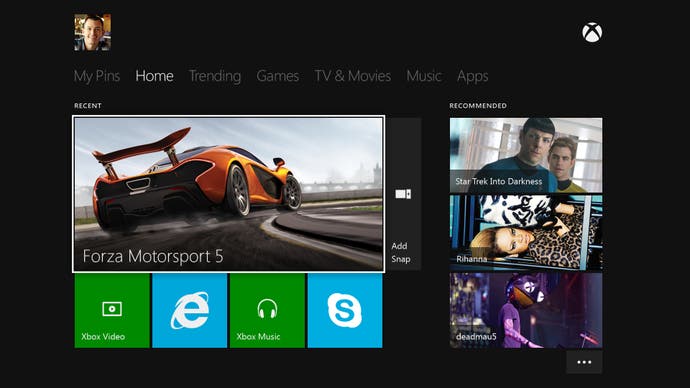 Additionally, your friends will gain access to all Xbox Live Gold bonuses as long as you're logged into their console. So if your friend is merely a silver member, but you bring a game over and want to play online multiplayer, they'll be able to do that with you during the duration of your stay without having to purchase their own Gold account. This is a nice improvement from how things operate on the Xbox 360 where they'd have to buy at least a monthly subscription just to have a single night of online gaming with their friends.
As far as sharing digital games goes, it's similar to how things work now. Buy a digital title and your household members using the same console gain access to it too. Only now, if you buy it remotely, it automatically unlocks back at the homestead. It doesn't sound like a super common occurrence, but it's a nice little convenience if someone member purchases a game while out of town, their family/roommates won't have to wait for them to return to log in and download it again. Instead, it'll just be there.
Xbox Live users will also be able to share digital games with others if they're logged in at a friends house, as is the case with the aforementioned Gold perks. "Because your digital games go with you, you can also use and share digital games when you sign in to another console," Whitten noted. So if you want to show your friend Below, you can go to their flat, log in, then download it over there. Of course, the game remains tied to your account and Home Console, so once you log out your friend won't still have access to it. But hey, Xbox One games can be played while downloading, so it seems like a relatively painless process.
So, dear readers, what do you make of all these changes?