Xbox One snappable media player, Party updates roll out to preview members
UPDATE: September console update now available to all.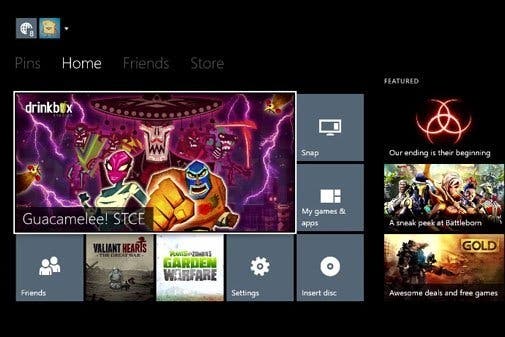 UPDATE 29/8/14 8.10am: Microsoft's latest round of Xbox One updates are now rolling out to everyone, the company has said.
This September update (released a couple of days early) includes the new media player app for playing image and video files from a USB, another set of Party improvements (more details below), a handy console bandwidth usage display and other tweaks.
Watch Microsoft's Major Nelson demo the full list of changes in the video below.
ORIGINAL STORY 15/8/14 9.10am: The Xbox One's recently-announced media player app is now rolling out to members of the console's dashboard preview programme.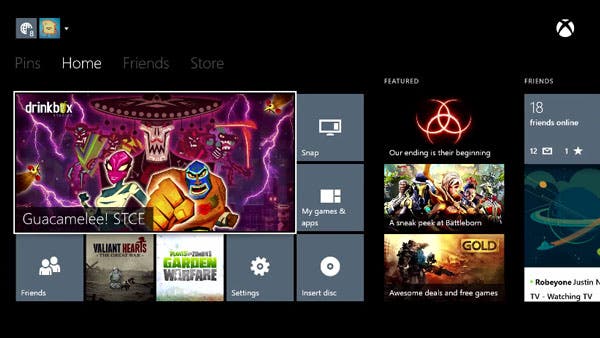 Microsoft has detailed a raft of new features included in the latest preview update - some of which were announced earlier in the week, while others are entirely new.
An update to the console's Party app will show the activities of anyone in a party, with easier access to common actions. Parties will also now have a Party Leader, who can set whether a Party requires invites and can boot members.
You'll soon be able to select and delete multiple GameDVR clips at once, save your Avatar Gamerpic to OneDrive and, usefully, track the internet bandwidth that your Xbox One uses over a period of time - handy if you keep the console on Instant On mode where it auto-downloads large updates.
In a roundtable discussion on the new features - held at Gamescom and attended by Eurogamer - Microsoft exec Albert Penello discussed another upcoming addition: game profile pages.
These will be different to the pages already available on Xbox One game store. Microsoft is building them to be hubs of information about a game, showing information from your friends who have played it, with social updates such as GameDVR clips.
Another planned game profile feature is the ability for a message board-style area for each game where users and developers can discuss the title and be informed about title updates or upcoming expansions.
Microsoft previously detailed the media types supported by its media player - which can also be snapped, Eurogamer was told. The full list of file types lies below.
3gp audio
3gp video
3gp2
aac
adts
animated gif
asf
avi divx
avi dv
avi uncompressed
avi xvid
bmp
jpg
gif
h264 avchd
mjpeg
mkv
mov
mp3
mpeg 1 ps
mpeg 2
mpeg 2 hd
mpeg 2 ts
mpeg 4 h264 aac
mpeg 4 sp
png
tiff
wav
wma
wma lossless
wma pro
wma voice
wmv
wmv hd
See how it works in Microsoft's new video below.