Xbox One is getting PUBG's desert-themed Miramar map "before the end of April"
Along with numerous performance improvements.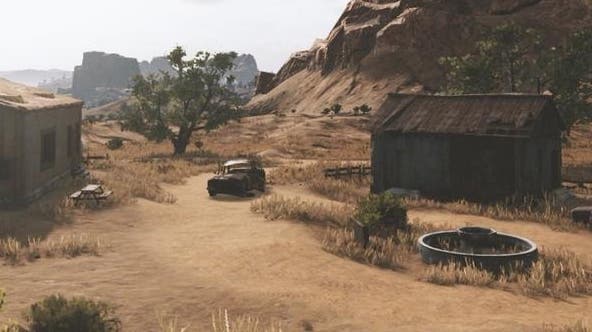 Developer Bluehole has announced that PlayerUnknown's Battlegrounds' desert-themed Miramar map will be heading to Xbox One "before the end of April".
Miramar was the second map to be added to Battlegrounds, and arrived on PC last December. Xbox One players, however, have only been able to access to Battlegrounds' original Erangel map since it launched in Xbox Game Preview.
Speaking in a new developer update on the official Battlegrounds forum, Bluehole has revealed that, "After extensive efforts, we've been able to get Miramar ready for Xbox". Bluehole says that the desert-themed map will to be coming test servers "before the end of April", and that it expects Miramar to launch on live servers sometime in May.
Miramar's test servers will also introduce new weapons, vehicles, and a variety of "crucial" gameplay optimisations. According to Bluehole, art asset streaming will be noticeably improved, minimising the "play-doh" effect on textures and mitigating interior prop pop-in.
Test servers will also see overhauled character movement systems, which should help improve performance and stability when many players gather in one location. "We expect this to help out the game's performance past the mid-phase", say Bluehole.
Additionally, Miramar's test servers will feature "new and improved designs for out-of-game menus" ready for event matches and custom matches due at a later date. There should also be a notable reduction in crashes, according to the developer.
"It's been a significant challenge for our team to bring a massive open world game like PUBG to life on console," Bluehole's update concludes, "and we're working hard to staff up our development resources so we can invest more in the game and the community. The feedback we get from players is great motivation for us, so we want to say: thank you. "
Bluehole recently finished a round of closed beta testing on Battlegrounds' third, tropical-themed map on PC; the developer is yet to announce when it might find its way to Xbox One.