Xbox One has a handy new Party chat overlay
Here's how it works, and how you customise it.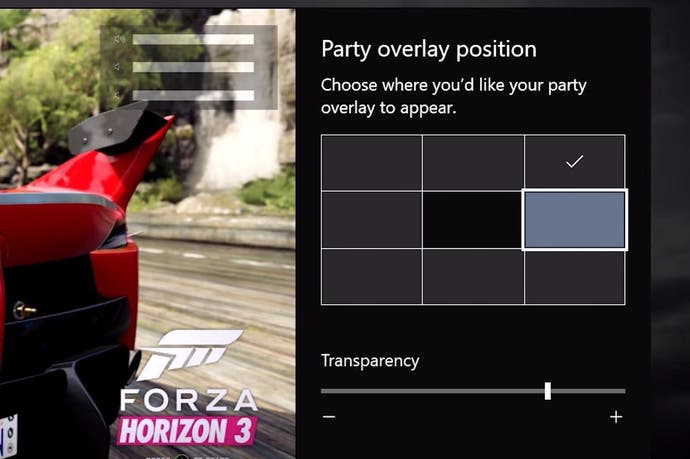 Xbox One's new system update includes very handy new Party chat overlay, which will show who is currently speaking among your friends.
You can use it to differentiate between the voices of different people (handy when inviting randoms in if you have been using an LFG service).
And, of course, it will show exactly who has that washing machine/barking dog/shouty family members in the background while you're trying to raid.
By default, the chat overlay will appear in the top right of your screen. But you can also customise it to appear in other positions and have different layers of transparency, so it fits around the game you are playing.
Skip to the 2:35 mark below to see a demonstration:
Other new features included in the update include the Xbox One's baked-in Tournaments and Looking For Group modes - also detailed above. The update should be rolling out now worldwide.