Xbox One Digital TV Tuner dated and priced
It's out in late October priced £24.99.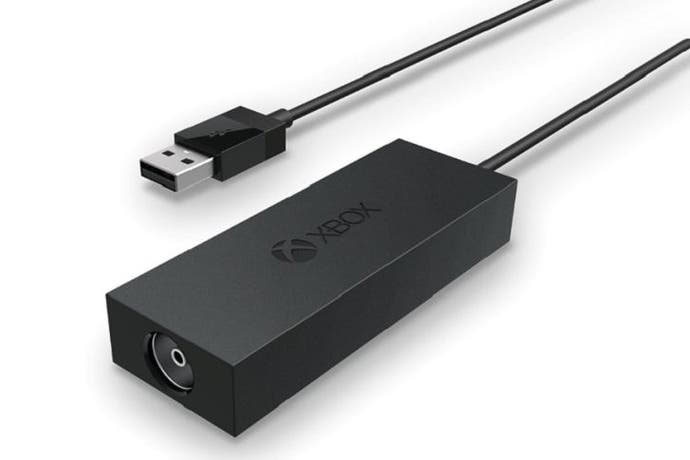 Microsoft has announced an Xbox One Digital TV Tuner that will cost £24.99 or €29.99, and will be available in late October. That's in UK, France, Italy, Germany and Spain.
The tuner connects via USB and is an alternative to plugging a satellite or cable box in via the HDMI-in port. The tuner accesses digital terrestrial channels and supports free-to-air DVB-T, DVB-T2 and DVB-C TV standards.
Watching through your Xbox One has benefits, such as using your voice to control the experience - using Kinect - utilising the OneGuide and being able to split-screen watch TV and also play games at the same time.