Xbox Live Ultimate Game Sale features up to 50% off PUBG, GTA5 and more
Plus: 12 months of Xbox Live Gold for £26.50.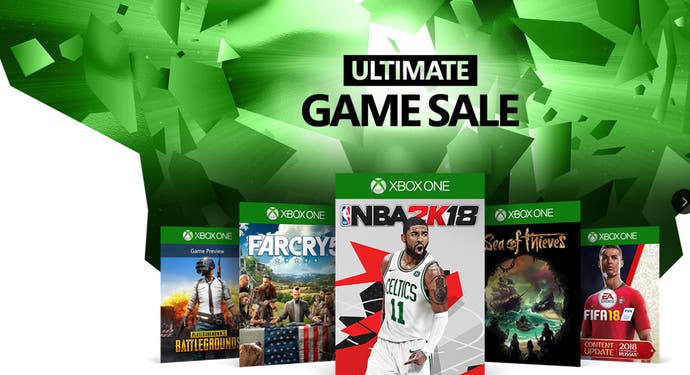 Microsoft has brought back one of its most successful sale ranges to date for another go - this summer's Ultimate Game Sale is now live on Xbox Live and features a variety of titles with discounts of up to 50 per cent, with Gold members getting an additional 10 per cent off their stuff, too.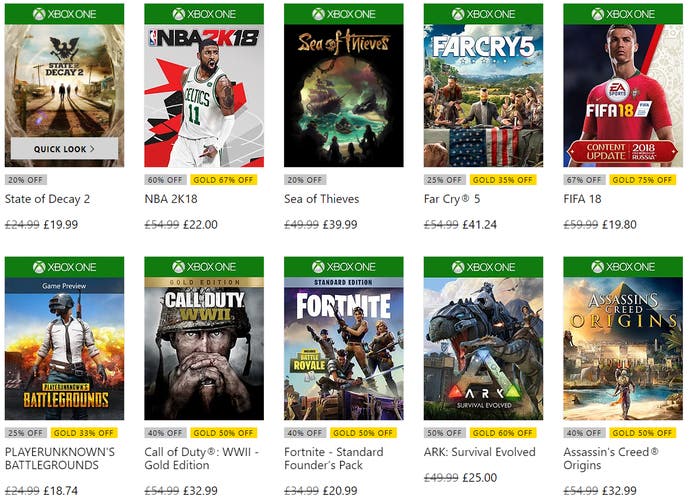 If you're not a Gold member yet, there's a discount for you as well. You can get a 12-month Xbox Live Gold membership for £26.50 / $39.99 for the next week, or opt for a three-month Gold membership for £6 / $9.99, which will also get you the extra 10 per cent discount in the sale.
As for the games featured in the range itself, you'll find everything from Microsoft-owned properties like Sea of Thieves and State of Decay 2 to PUBG, Fortnite's Founders Pack, GTA5 and Assassin's Creed Oranges. Here's a selection of what's on offer:
Arguably the best offer of the bunch is still the 12-month Xbox Live Gold membership for £26.50 / $39.99, as it'll get you access to the current batch of Games With Gold for no extra cost and membership codes stack, meaning you can use this sale to extend your existing membership for a cheaper than normal price.
Elsewhere, feel free to stop by Jelly Deals and check out the recently updated guides to the best gaming mouse, best mechanical keyboard and, if you've got the cash, the best 4K monitor available.