Xbox Holiday Update out now, adds Clubs
Along with Looking For Group feature and Achievement Rarity.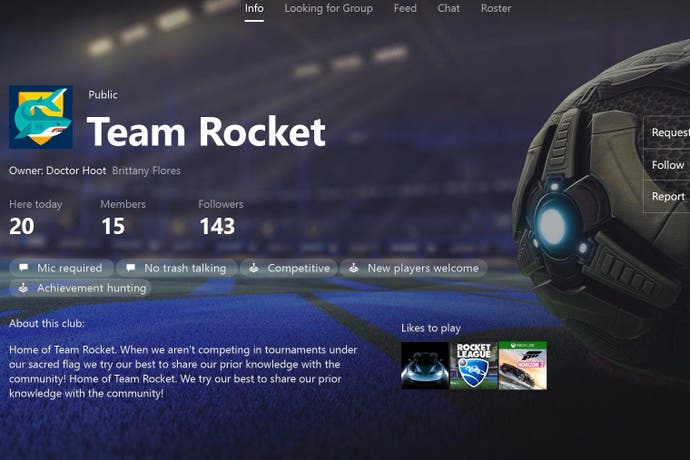 The new Xbox Holiday Update has arrived for Xbox One along with the Xbox app for Windows 10 and mobile devices, bringing about many features teased at E3.
One major feature in this update is the ability to find and manage "Clubs", which are special interests collectives that allow folks with similar passions to find and share content with one another. As detailed in the video below, two examples of this include the Anime Club and the Awesome Screenshot Club.
By going to a game's hub page, you'll be able to find various Clubs connected to that game. For example, the Gears of War 3 game hub suggests such Clubs as the Gears of War 4 Official Club (of course!), and Grumpy Older Gamers. Clubs can be set to private or public and anyone can create one and invite whomever they wish.
Another new feature in this update is called Looking for Group, which allows folks to make a wanted ad of sorts, proposing how many people they're looking for to play a certain game. One can even specify which parameters they want in their game, like limiting it to only players with mics or setting a rule of no trash talking. One proposed use of Looking for Group is to round up folks to hunt for a specific Achievement.
Speaking of Achievements, another feature this update brings is called Achievement Rarity, which now tells you the per cent of players who played the same game and have that Achievement.
For the detailed rundown on the Xbox Holiday Update, check out the Xbox Wire.