Xbox Gift Guide 2019: Xbox One consoles, top games, accessories, merch and more
Some gift ideas for the Xbox fan in your life!

So, this is Christmas, and what have you done? Not bought anything for the Xbox lover in your life? Perfect timing because we have some great suggestions for you in our Xbox Gift Guide! Whether it's buying your loved one a console upgrade, a new game or simply something a bit silly that helps them show off their love of all things Xbox, we have some ideas for you.
Read on and find out more about what you can buy that's Xbox-related, even if you're just looking for a stocking filler.
Xbox One S with Forza Horizon 4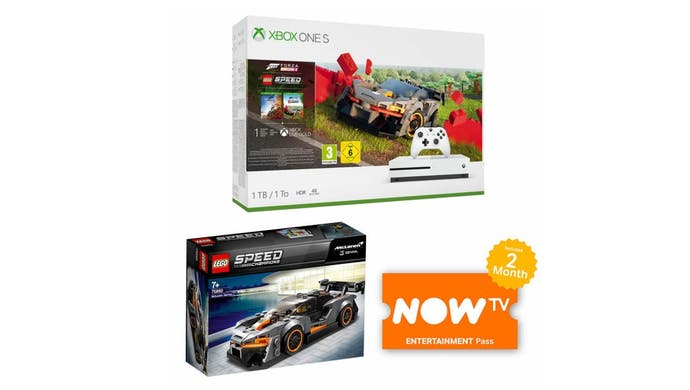 If you're still struggling along with a creaking original Xbox One, or you want to treat a newbie to the world of Xbox, then the Xbox One S with Forza Horizon 4 is an ideal starting point. There's 4K video support for the film buff, and Forza Horizon 4 is one of the best open-world racing games bar none. Included is a Lego McLaren Senna set which will while away Christmas Day afternoon.
---
Xbox One X Gears 5 Limited Edition Bundle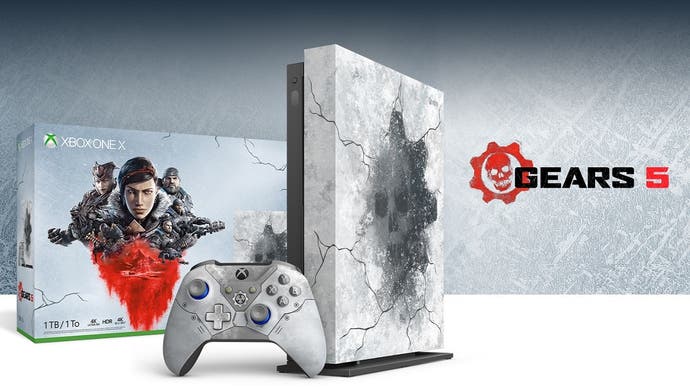 If an upgrade to an Xbox One X takes your fancy, we don't blame you. Games like Gears 5, Forza Horizon 4, and Red Dead Redemption 2 simply look better in 4K. This bundle throws in Gears 5, as well as all previous Gears games, plus it's the Gears 5 themed console so it looks a fair bit more distinctive than the standard system.
---
Red Dead Redemption 2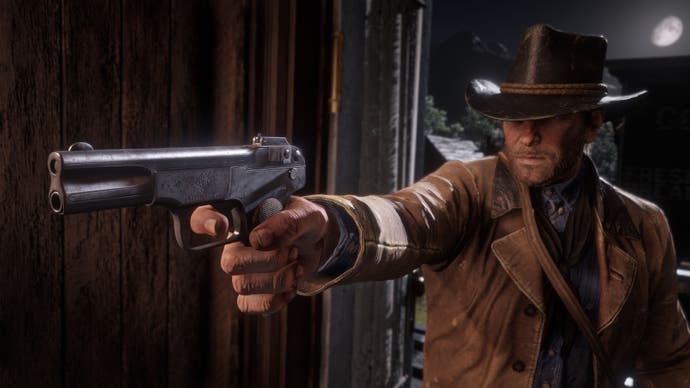 Widely considered an epic and phenomenal adventure, Red Dead Redemption 2 isn't for the faint-hearted, both in terms of its length and the themes it portrays, but it's a solidly enjoyable Western that offers a lot of open-ended play. It looks gorgeous in 4K too. Somehow missed out on it before? This is your chance.
---
Forza Horizon 4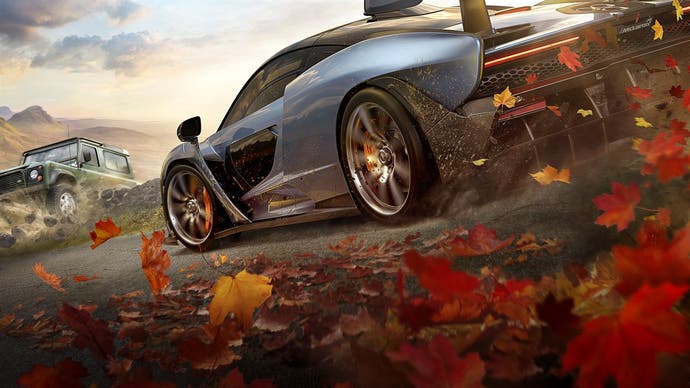 Want to race through the streets and fields of a variety of locations across Britain? Forza Horizon 4 is the best and safest way of doing it. The seasons change, providing you with different things to worry about as you drive, plus there are some great DLC packages available too, including the quirky Lego Speed Champions DLC. Just don't go picking this up if Xbox Game Pass appeals as that's a more inexpensive way of racing.
---
Assassin's Creed Odyssey
The Assassin's Creed series has steadily improved over the last few years, with Assassin's Creed Odyssey the pinnacle of the recent entries. With a choice of Greek heroes to play, you can shape your own destiny to an extent and partake in a near-ridiculous number of quests, as well as a fair few massive battles too. It's another beautiful game too.
---
Gears 5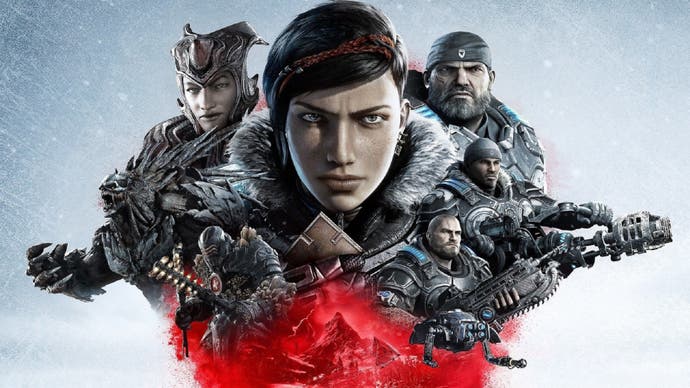 The Gears of War series has been a much-loved franchise for Xbox since the original released in 2006. This time around, you play Kait Diaz, a woman on a quest to uncover her connections to past Gears characters while also fending off the swarm via some nifty third-person based shooting and cover-taking. It's particularly satisfying playing in co-op or partaking in its many multiplayer modes.
---
Elder Scrolls 5: Skyrim Special Edition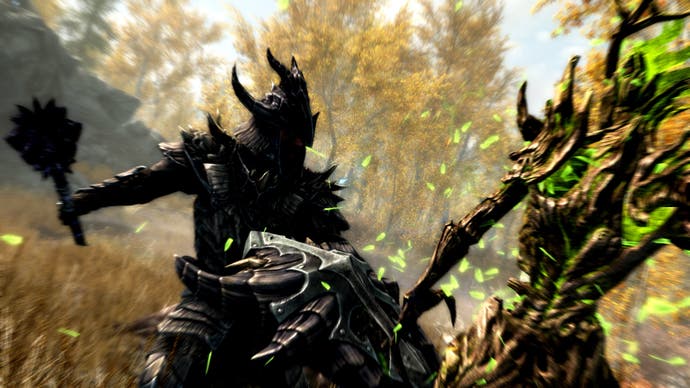 Want to lose yourself in a mystical world of seemingly never-ending options? Elder Scrolls 5: Skyrim Special Edition is probably the best option here, even if it's not the newest of games. It's vast and wondrous, and while some of its quests may get repetitive, it's rather exciting exploring its world and approaching things from different angles to others. This will last you well into 2020.
---
Xbox Game Pass Ultimate
One of the best selling points for Xbox One is its Xbox Game Pass subscription service. For a relatively small price, you get unlimited access to Xbox Live Gold and Game Pass, which is effectively Netflix for Xbox One games. Besides access to Microsoft exclusives like Gears 5, Forza Horizon 4, and the Halo franchise, there's room for quirkier darlings like Minecraft, Guacamelee 2, Life is Strange 2, and hundreds of others. It's an utter bargain.
---
Xbox Elite Controller Series 2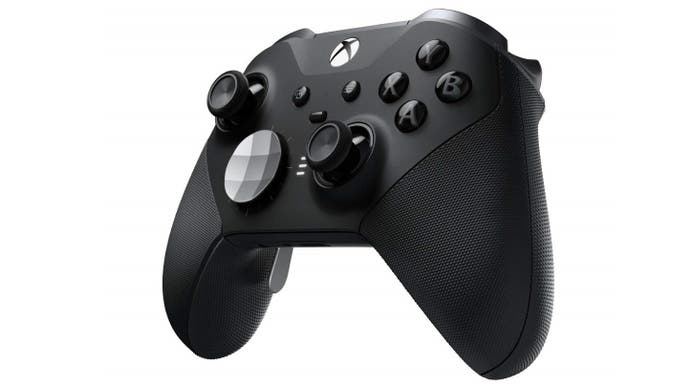 Spending almost the price of a new console on a controller sounds terrifying, but the Xbox Elite Controller is really rather good. Weightier than a regular controller, it feels far more satisfying in your hands and offers a wealth of customisable buttons that you can tweak to your heart's content. Adjustable thumbsticks are also an option, as well as the option for shorter hair trigger locks. It's elite in both price and nature.
---
Turtle Beach Recon 50X Stereo Gaming Headset
It would be easy to write thousands of words on the best Xbox One headset, but if you simply need a quick solution then the Turtle Beach Recon 50X Stereo Gaming Headset is a good bet at a reasonable price. It needs an extra adapter if you're using an older Xbox One controller but other than that, it's very straight forward. Decent quality (for the price) 40mm speakers mean you'll hear more of what's coming towards you, and there's a mic for conversing with your teammates.
---
Xbox Christmas Jumper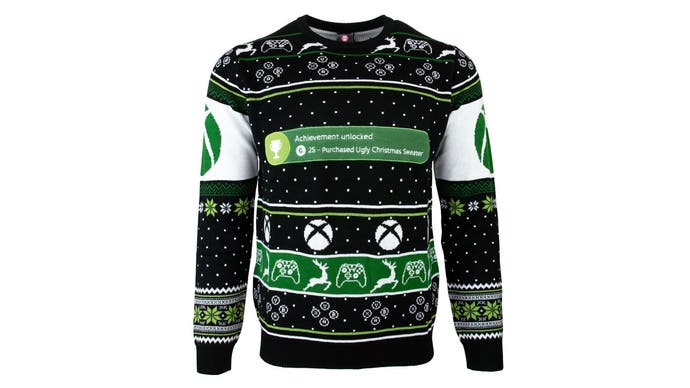 Want an ugly Christmas jumper that also demonstrates your love of popping achievements? Numskull has the perfect jumper for you. An amusingly hideous combination of Xbox green and black, with some reindeers for good measure, it's perfect for winning the ugliest Christmas jumper competition at work.
---
Minecraft poster
Minecraft might not be exclusive to Xbox any more, but it has many fans that still exclusively play on Xbox. Buy them this poster. It's actually fairly stylish as gaming posters go, and would look rather fetching once framed. It'll also help remind you of some basic crafting tips and tricks.
---
Halo Blu-Ray Collection
Halo is far more than just the games now. There are numerous books, but it's the Blu-Ray collection that catches our eye. It contains four different movie releases, including animations, Halo: Legends and Halo: Fall of Reach, along with live action, Forward Unto Dawn, and episodic series, Halo: Nightfall. The quality may vary, but if you're a Halo buff, you'll soak up every second. It's also available on DVD!
---
Anything in there you like the look of? If it's other consoles you're after, be sure to have a browse through our Nintendo Gift Guide and PlayStation Gift Guide for a few more last-minute purchases!