WOW Classic will be released in summer 2019
Subscribe to WOW to access it.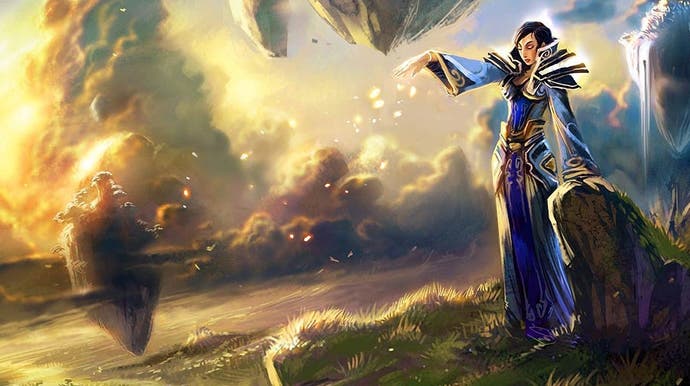 Blizzard has announced that World of Warcraft Classic - a version of the game that restores it to how it was 14 years ago, before any of the expansions were released - will be released in summer 2019.
"Anyone with a World of Warcraft subscription can access it," announced WOW's new executive producer John Hight during the BlizzCon 2018 opening ceremony.
This implies that there'll be no separate business model or price for WOW Classic - you just need to subscribe to World of Warcraft to play. (The base version of WOW, excluding the latest expansion Battle for Azeroth, has no purchase price beyond the subscription fee.)
There's a WOW Classic demo playable at BlizzCon, and at home for anyone with a BlizzCon Virtual Ticket (like me! I can't wait). Watch out for those play time restrictions, though.
Hight also mentioned Tides of Vengeance, a forthcoming update to Battle for Azeroth, which for the first time in WOW's history will present unique Horde and Alliance versions of a raid. There'll be more details on Tides of Vengeance from BlizzCon later this weekend, along with more information on WOW Classic.
Finally, he showed a fantastic new cinematic advancing Battle for Azeroth's storyline with a confrontation between the Alliance's king Anduin and the captive Horde general Saurfang, which you can, and should, watch below.