World's first 8K VR headset off to flyer on Kickstarter
Makes Vive and Rift feel like wearing binoculars, apparently.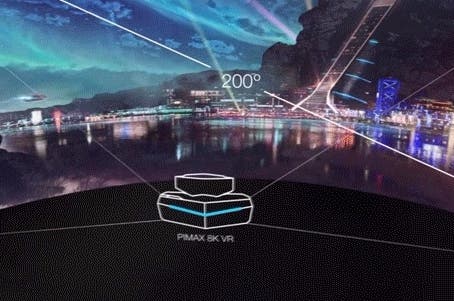 In less than a day the world's first - or so it claims - 8K virtual reality headset has raced past a Kickstarter goal of $200,000, amassing, with 44 days still to go, nearly $600,000.
Pimax: The World's First 8K VR Headset has a 4K display for each eye, making everything much sharper and text far more readable. The field of vision has also roughly doubled to wrap around into your peripheral vision, which apparently makes Vive and Rift feel like wearing binoculars. Latency and refresh rates are also apparently low therefore reducing motion sickness.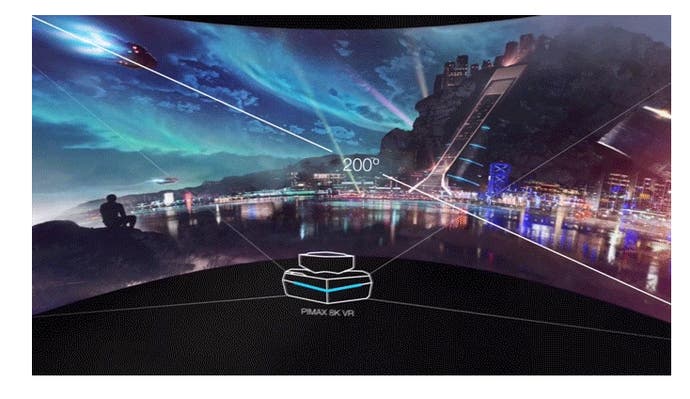 Admirably Pimax doesn't intend to be a walled garden of an ecosystem but an open platform compatible with Steam VR and Oculus VR, as well as their base stations and controllers. The SDK - containing the headset's development tools - is openly available.
You'll need to pledge $499 to get an 8K headset, which assumes you have your own base stations and controllers to use with it. For the full shaboodle - 8K headset, two base stations and two controllers - you'll need to spend $799.
There is the option of a fancypants 8K X headset at $699, but this is limited and selling very quickly. It requires a very beefy PC but supports 90hz refresh if your machinery is up to the task, so to speak.
Pimax has made and shipped 4K VR headsets in the past so seems to be a well oiled machine in terms of manufacturing and delivery. There are quite a few video reviews of the 4K headset kicking around, as well as impressions of the 8K headset too.