World War 3 announced and it has battle royale
This isn't even a parody.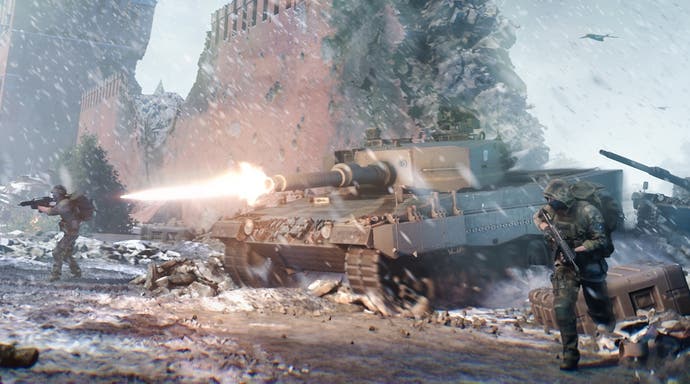 Get Even developer Farm 51 has announced a serious-about-realism multiplayer shooter called World War 3. In one mode it's like Battlefield, with big battles and tanks, and in the other, a battle royale game like PUBG.
How it's different from PUBG isn't immediately clear, but a press release called the battle royale Recon mode "tactically-oriented" and said you'll work in small squads to capture high-value targets in hostile territory. The aim is to make it feel like actual warfare, apparently.
The Battlefield-like Warzone mode, meanwhile, combines infantry and armoured vehicles and drones for a bigger-scale battle.
World War 3 boasts "the most authentic bullet vs. armour system in the FPS genre to date", apparently, and goes big on realistically recreating real-world armies and locations (so far Warsaw, Berlin and Moscow). The game encourages you to fight for national pride, which sounds ominous.
World War 3 will be released on Steam Early Access this year.
Farm51's last game, Get Even, was released in 2017. It was a military psychodrama Edwin, in his Get Even review, said was overwrought. But more importantly he also said Farm51 showed signs of great promise throughout. "This is a developer to watch, I think, a developer with a lot to give," he wrote, "but one that is still searching for a high-level concept or premise worthy of its abilities." Perhaps World War 3 will be it.