Wonderful 101: Remastered smashes Kickstarter goal in less than four hours
Now coming to Switch, PC, and PS4.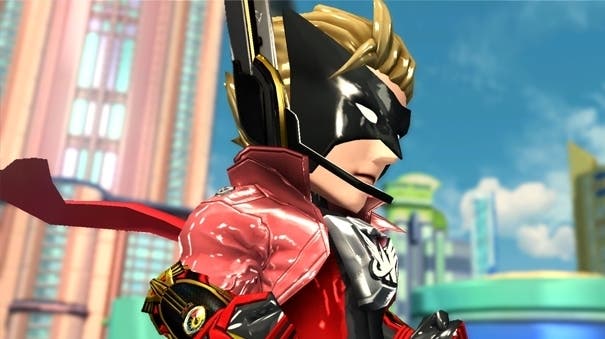 Less than four hours into its Kickstarter campaign, Platinum Games' The Wonderful 101: Remastered has smashed all initial funding goals, meaning it's coming to Switch, PC, and PS4.
As its name suggests, The Wonderful 101: Remastered sees Platinum's 2013 Wii U oddity - a vibrantly hued action-adventure in which players help an ever-expanding throng of morphing superheroes save the city - getting the update treatment on modern platforms. Based on early word from the developer, enhancements will primarily be a blend of presentational and practical, rather than significant additions to the core game.
Speaking to Eurogamer, Wonderful 101 director Hideki Kamiya said, "In terms of the contents, it's one of our larger games, so we're happy with how it is. It's not the case that we want to add more content - we just want to make it more user-friendly...I've got a list of the things I've always wanted to change that I wasn't quite satisfied with in the original. Being able to revisit the game has allowed us to make those fine-tuned adjustments."
In an interview with Polygon, Kamiya offered a few specific examples, saying he wanted to reduce the challenge in easy mode a little further, and ensure a more consistent difficulty level across the game. There will also be new on-screen prompts to assist players, and a more customisable interface, including the option to resize the picture-in-picture function.
Platinum's Wonderful 101 Kickstarter has now surpassed its initial $500K USD top-end target, meaning the campaign's initial three stretch goals have been unlocked. As such, Wonderful 101: Remastered will be heading to Switch, PS4, and Steam - and the developer has also revealed its next two stretch goals, promising a Time Attack mode at $1m and a "brand-new 2D side-scrolling adventure" known as Luka's First Mission at $1.5m.
Those keen to back Platinum's project - which appears to be the first of four planned announcements from the company, according to its new website - have a range of options available to them. The basic backing option starts at approximately £28 for a digital version of the game and goes all the way up to around £1,156, which includes everything from a t-shirt and art book to being blocked on Twitter by Kamiya.
Currently, the Wonderful 101: Remastered Kickstarter has raised £481,953 and there are still 31 days of the campaign to go.