Wizorb coming to PS Minis next week
Breakout-like RPG migrates to handheld.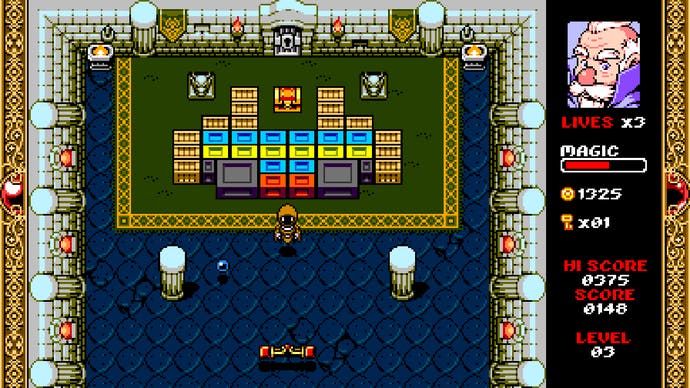 Block-breaking RPG Wizorb has been dated for next week as a PlayStation Mini, publisher Beatshapers has announced.
It will arrive in North America on 24th July and in Europe the following day. It's priced at €2.99 / $3.99.
The game will be available on PS3, PSP and Vita, though Beatshapers is still waiting for Sony to confirm if Vita compatibility will be available at launch. If not, it's expected to follow within a month. Because it's only emulated onto Vita, it won't contain any Vita-specific features.
Developed by Tribute Games, Wizorb operates similarly to oldschool ball-and-paddle games like Arkanoid, only with and RPG framework built on top of it. It received a lot of praise when it came out for XBLIG and PC last year.
See it in action in the trailer below.