Windows PC version of The Lords of Midnight released
New high res graphics and more.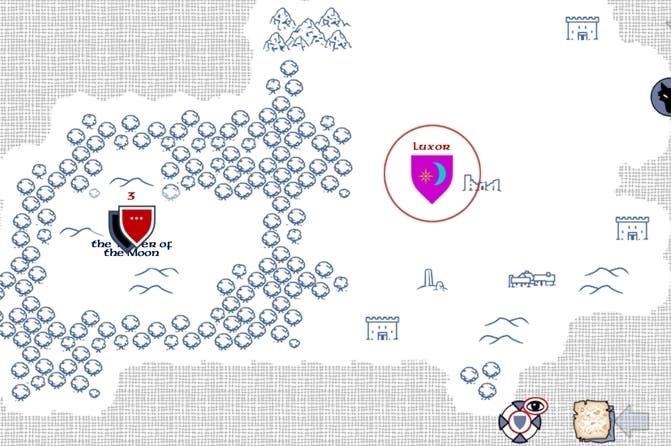 Mike Singleton's classic 1980s fantasy role-playing game The Lords of Midnight has been released on Windows PC.
The new PC version, created by developer Chris Wild, features new high resolution graphics, an updated landscaping technique, mouse control and a discovery map.
Wild worked on the iOS version of the game with Singleton before the legendary British programmer died in October 2012 following a battle with cancer.
You can buy the PC version direct from The Lords of Midnight website, where it costs £3.99 / $5.99 / €4.49.
It's also available for Mac, Android, iOS, Kindle Fire, Blackberry Playbook and Blackberry Z10.
This seems like an appropriate time to have a look back at Dan Whitehead's wonderful feature on the legacy of Mike Singleton.