Windows 8.1 mouse lag badly affecting some games
Well, that's a bad start to the squeak.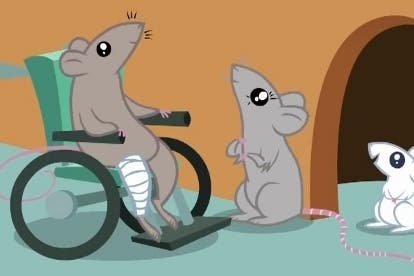 Recently released Windows update 8.1 appears to be causing mouse lag and cursor-jumping in some PC games.
A Reddit thread reporting the issue described Deus Ex: Human Revolution and S.T.A.L.K.E.R.: Call of Pripyat as "close to unplayable" as a result. Apparently Call of Duty games and Metro 2033 are affected as well.
It's only video games that don't use Raw Input for reading mouse movements that are in trouble. Something has changed in the way Windows updates pointer positions and that's what is apparently causing the problems.
Expert Mark Cranness, creator of 'MarkC mouse fix', corroborated the problem. "It is real lag," he nodded. "Seeing that it is a problem is as far as I've gone so far in diagnosing it."
There's a sticky-plaster-like fix (in the Reddit post) that dilutes the issue in some games, but no hard and fast fix just yet.