Windjammers is finally confirmed for Nintendo's Switch
Coming later this year.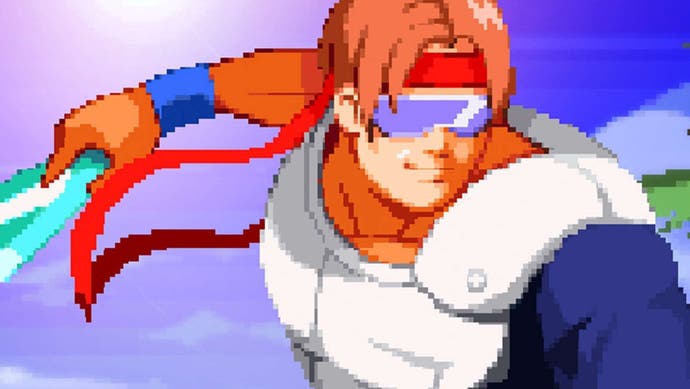 At long last, Windjammers is confirmed for a release later this year on Nintendo's Switch, with Data East's much-loved 90s sports game coming to a console it was seemingly made for.
Why's it such a perfect fit? It's something about how Windjammers - which originally released on the Neo Geo in 1994 - is a brilliantly charged multiplayer game told with delicious 90s stylings. At its heart it's somewhere between a fighting game and Pong, and when played competitively with a friend there's really nothing quite like it (well, maybe apart from games clearly inspired by it, such as Disc Jam).
The original is still the best, though, and it enjoyed a re-release last year on PlayStation 4 courtesy of DotEmu, which introduced online multiplayer and earned top marks in our review - and it looks like this same version will be heading to Switch. When exactly is it coming? That's not exactly clear at present, with a loose 2018 date, though here's hoping it arrives at some point before summer's out as there's nothing better to play on a blissed-out sunny day.