Win one of 40 copies of Worlds Adrift Pioneer Edition
From Green Man Gaming and Jelly Deals.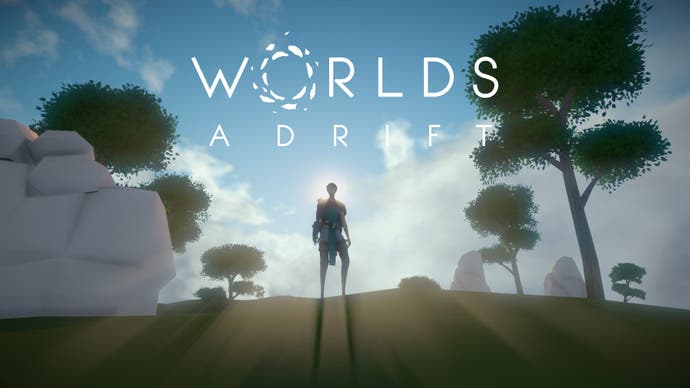 For those of you not in the know, Worlds Adrift is a PC title from Bossa Studios - the folks who brought you I Am Bread, Surgeon Simulator and Purrfect Date - that drops players onto islands and asks them to explore, grapple, build and survive.
The game features a swinging mechanic similar to the one seen in Spider-Man 2 and even lets you build your very own airship, all of which is done in a massively multiplayer world. The game recently made its way into Early Access on Steam and the lovely people over at Green Man Gaming have paired up with Bossa and Jelly Deals to offer 40 copies of the game's 'Pioneer Edition' to give away to some of you folks.
The Pioneer Edition in question is being sold for £30.99 normally, and comes with the DLC extras detailed below:
Test Server Access
Island Creator
Drissian Pistol
Drissian Cowl
Figurehead of Alkabar
Lightning Bug Lamp
Art of Worlds Adrift (Digital)
Original Soundtrack (Digital)
Twitch Streamer Pack
I'm not entirely clear on what the 'Twitch Streamer Pack' contains but let's assume it's useful things rather than just an mp3 of an air horn noise and a text file that says "Subscribe!"
Anyway, to be in with a chance of winning one of 40 copies of the game's Pioneer Edition, just enter using one of the methods shown in this fancy widget below.
Jelly Deals / Green Man Gaming Worlds Adrift Giveaway
If you're having trouble seeing the widget, the page is available on this link right here. Entry closes at 23:59:59 on Tuesday 26th June and winners will be randomly chosen after then and contacted via email.
If all that excitement wasn't enough for you, feel free to head over to Jelly Deals and check out the roundup of today's best deals, which includes big discounts on everything from mechanical keyboards to a Pip-Boy you can build yourself.