Win an Xbox 360 and Juiced 2!
Westwood-less pimping.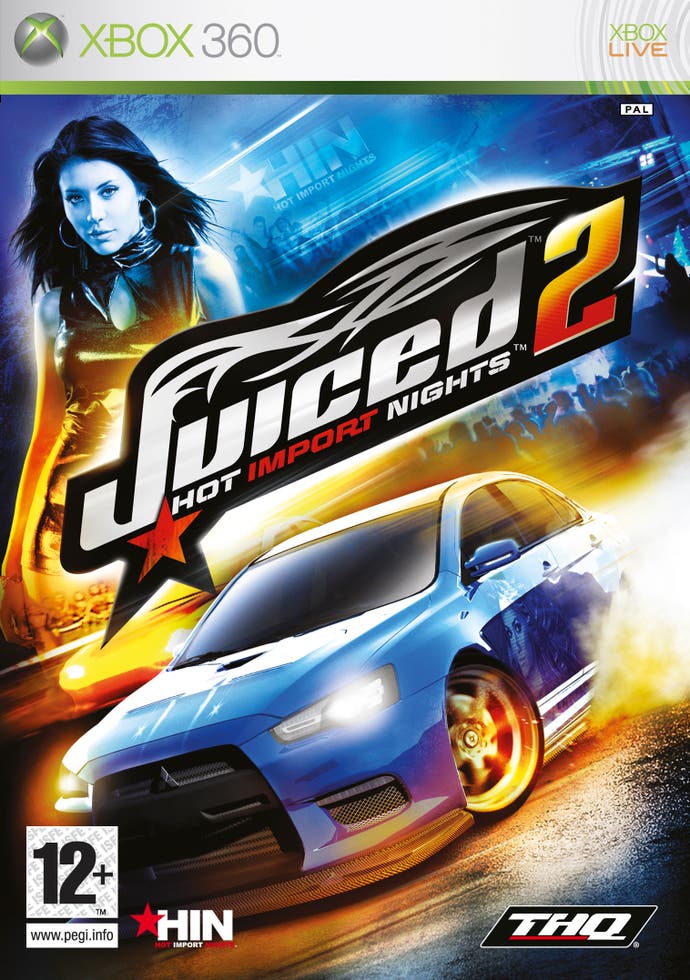 You've heard it before. Rumble rumble honk honk and there goes a car full of spiky-haired and spotty teenagers, whose parents have just treated them to a shiny Honda Civic. It might even have fins for cutting through the air, or those pop-up headlamps no one else seems to want to call frog lights. You never know, the little bundle of testosterone might actually be heading to a race.
But you wouldn't see Hasselhoff in one, or that Vin Diesel with the arms: they're altogether a better class of car racer, and much more likely to be enjoying the thrills and spills of road racing with a game like Juiced 2: Hot Import Nights.
That's because this year the game is offering a boot-full of new content. You can deck out your motor using all sorts of customisation options, before you put foot to the metal and aggressively drift round hair raising corners to be crowned King of the Streets. Do all that and you may just win the attention of the barely-clothed strumpets hanging around, probably bopping their buns to one of superstar DJs playing nearby.
If that all sounds like something you could aspire to, then have a bash at our question below to see if you can win yourself an Xbox 360 console and a copy of Juiced 2: Hot Import Nights. Good luck!
Who played Dominic Toretto in The Fast and the Furious?
Tuesday 16th October
Prizes will not be exchanged for cash or other goods - if you don't want the prize, don't enter.
No employees of Eurogamer or THQ may enter this competition
All entries must reach us by Tuesday 16th October, at which point the winners will be selected.
This competition is open to European residents only.
The judge's decision is final.