Win a trip to Amsterdam to play Nintendo 3DS
Write a winning review and attend exclusive Nintendo summit.
"I have learned not to read reviews. Period. And I hate reviewers. All of them, or at least all but two or three. Life is much simpler ignoring reviews and the nasty people who write them. Critics should find meaningful work." – John Grisham
Now you too can join in the fun! Later this month Nintendo is flying a bunch of nasty critics out to Amsterdam to hear the latest news on, and sample the doubtless manifold delights of, the Nintendo 3DS handheld ahead of its European release this year. And we're allowed to bring two of you along with us to take it all in as guest critics.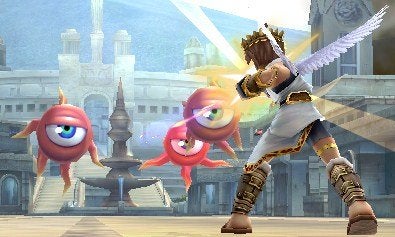 First of all though, we need to identify the right two people, so we're asking you to write a review of a Nintendo title released in 2010 and submit it as a reader review (please mark your submission as "Nintendo competition entry"). Early next week we will go through them and pick out our two favourites – and the authors of those two pieces will be flown to Amsterdam for the 19th January conference and hands-on event, staying overnight and flying back the next day.
It's not all caviar and Kid Icarus from that point onward, though. Once you return from the event, we'd like you to write a report based on the experience, which we will then publish on Eurogamer and email to John Grisham as appropriate.
Unfortunately we must stipulate that entrants are over 18 years old (which you will obviously need to prove in order to travel), and because Nintendo UK is putting up the prizes and also for logistical reasons, we'd also ask that only people resident in the UK enter on this occasion. Don't worry though – we have some cool competitions lined up this year that we'll be able to open out beyond these restrictions, so if you can't take part this time, there may be something for you on another occasion.
Competition rules!
Winners must be available to travel to Amsterdam on 19th January, returning 20th January.
Prizes will not be exchanged for cash or other goods - if you don't want the prize, don't enter.
All entries must reach us by Tuesday, 11th January at which point the winners will be picked and notified.
No employees of Eurogamer or Nintendo may enter.
You must be at least 18 years old to enter.
This competition is open to UK residents only.
The judge's decision is final.