Win a custom Xbox One X with Deliver Us The Moon
Out today on Xbox One and PS4.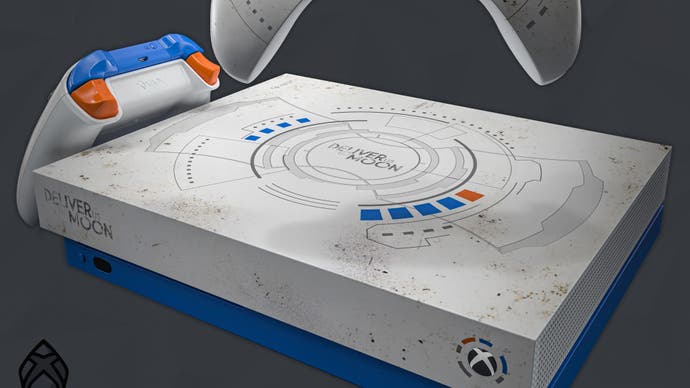 Here's a Friday fillip for you courtesy of Wired Productions - a chance to win a custom Xbox One X, celebrating the launch of Deliver Us The Moon on consoles.
Deliver Us The Moon is a sci-fi thriller by Dutch developer KeokeN that's been out since September 2018 on PC (our friends at Rock Paper Shotgun reviewed it back then and really liked it, with one reservation). It's about a lone astronaut sent to the moon from a dying Earth, hoping to save us from extinction. Wired is now bringing the game to consoles, starting with a digital release on Xbox One and PS4 today - with a physical and Switch release to follow.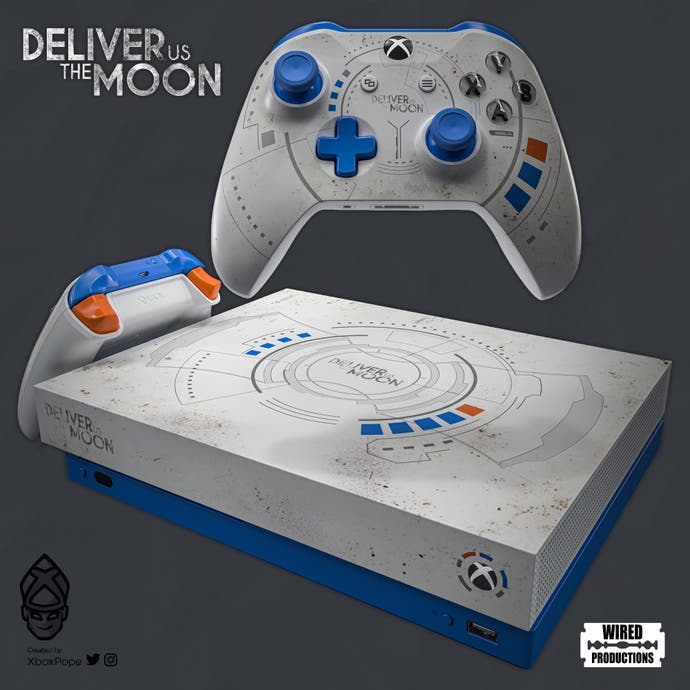 To mark today's release, Wired has provided Eurogamer with this handsome custom Xbox One X to give away to one lucky reader. Just use the below form to enter, and we'll pick the winner with a random draw next week. This is a global competition - you can enter no matter where you live, it doesn't have to be the UK.
Oh, and of course you'll get a copy of the game too.
Good luck! It's one small click for humankind... well alright, a few clicks.
Deliver Us The Moon Xbox One X Competition