Wii U Virtual Console gets first GBA game next week
UPDATE: Full roster announced, titles cost £6.29 each.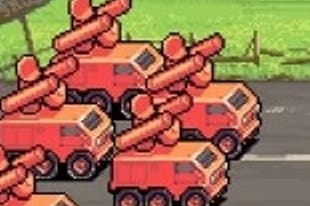 UPDATE 26/03/14: Nintendo has listed a full schedule of upcoming Game Boy Advance titles for release on the Wii U Virtual Console.
Each game will cost £6.29, Nintendo revealed, and there are many more on the horizon yet to be announced.
Already, though, some of the best titles in the GBA library have been listed - the addictive mini-game compilation Wario Ware Inc., for example, and Camelot's fantastic role-player Golden Sun.
The downloadable versions will support Off-TV play via the GamePad screen. You'll also be able to customise your control layout.
3rd April - Mario & Luigi Superstar Saga
3rd April - Advance Wars
3rd April - Metroid Fusion
10th April - Wario Ware Inc.
10th April - Kirby & the Amazing Mirror
17th April - F-Zero: Maximum Velocity
17th April - Golden Sun
24th April - Yoshi's Island Super Mario Advance 3
ORIGINAL STORY 25/03/14: Nintendo will begin launching Game Boy Advance titles on the Wii U's Virtual Console service next week, the company has announced.
The first game to arrive for download will be portable classic Advance Wars, Nintendo UK revealed on Twitter.
Developed by veteran Nintendo team Intelligent Systems - think Fire Emblem and Paper Mario - the strategy title remains one of the highest-rated GBA games of all time.
The Wii U eShop currently only sells NES and SNES titles, although support for other systems has been talked of in the past.
Eurogamer editor Tom Bramwell awarded the title top marks in our Advance Wars review over 12 years ago, way back in January 2002. Just to make him feel old.