Wii U GamePad battery life detailed
3 to 5 hours life, 2.5 hours to charge.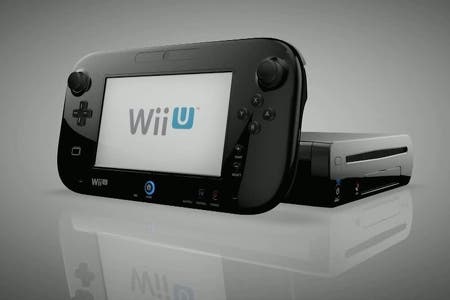 The battery life of the Wii U's GamePad controller has been fully detailed by Nintendo, with a single charge expected to last between three to five hours.
A charge takes two and a half hours, though it can be played when charging via an AC adaptor.
The full, official specs also confirmed that the GamePad weighs in at 500g and boasts a 6.2 inch LCD screen and stereo sound.
The battery life is dependent on the brightness of the screen.
Nintendo's blurb on the Wii U GamePad in full:
"The Wii U GamePad controller removes the traditional barriers between games, players and the TV by creating a second window into the video game world. It incorporates a 6.2-inch, 16:9 aspect ratio LCD touch screen, as well as traditional button controls and two analog sticks.
"Inputs include a +Control Pad, L/R sticks, L/R stick buttons, A/B/X/Y buttons, L/R buttons, ZL/ZR buttons, Power button, HOME button, -/SELECT button, +/START button, and TV CONTROL button.
"The GamePad also includes motion control (powered by an accelerometer, gyroscope and geomagnetic sensor), a front-facing camera, a microphone, stereo speakers, rumble features, a sensor bar, an included stylus and support for Near Field Communication (NFC) functionality.
"It is powered by a rechargeable lithium-ion battery and weighs approximately 1.1 pounds (500 g)."