Valve sticking with software as it works with more VR headset makers
"At its core it's still a development studio."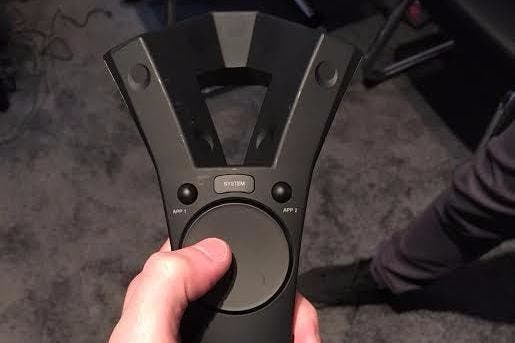 Last week Valve announced plans to partner with technology company LG to release a new virtual reality headset. What's more, this won't be its last.
Valve's Doug Lombardi confirmed to Eurogamer at GDC that this is only the second of many VR headsets on the docket for Valve. That's because Valve itself isn't actually developing the hardware per se, but rather sharing its VR R&D tech with anyone who wants it.
"Steam VR is completely free. Same with Steam tracking," Lombardi said, adding, "There are other HMD (head-mounted displays) in development."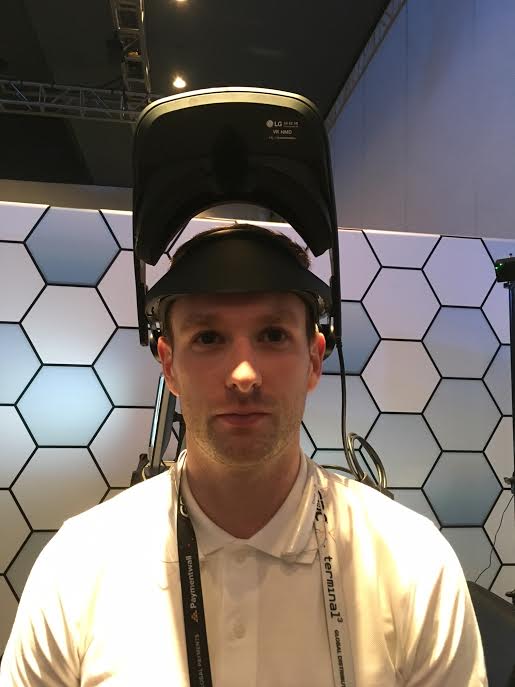 It's a generous move on Valve's part, but not an entirely altruistic one. "We just think it's going to lift up the VR experiences that are being made," Lombardi says. This makes sense given Valve is developing three VR games.
Lombardi noted that there are over 500 Steam Tracking licensees developing peripherals for it, including VR headsets. It turns out there was some confusion among developers about whether they were allowed to use Valve's Steam Tracking tech to make their own VR headsets, to which the answer is yes, they can. "They're always saying, 'when's the other shoe going to drop?'" Lombardi said. "Like, 'there's got to be a gotcha somewhere in here', but there's just not."
Valve is so hands-off with these licensed collaborations that when asked about system specs for the recently revealed LG headset, Lombardi said he couldn't say as the ball's in LG's court and he didn't want to speak on their behalf, especially as the headset is still only a devkit with specs subject to change.
Speaking to an LG rep demoing the headset, I was informed it contains an LED panel with a resolution of 1440x1280 per eye, a PPI of 540, and a refresh rate of 90hz.
When asked why Valve isn't making its own headset, Lombardi clarified that "at its core it's still a development studio". It only dabbles in hardware because it wants to push the needle forward with technological progress.
But Valve has no interest in becoming a hardware company. When asked why Valve hasn't created a console, an oft-speculated (and frequently wished for) rumour, Lombardi explained that taking on such an undertaking would fundamentally change the company.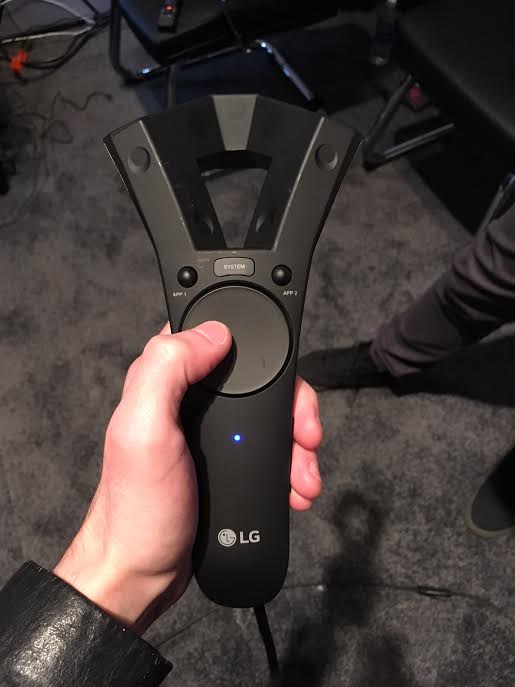 "For now Valve's place is very much in working on software, working on Steam and starting to look at ways we can work in the design area to prototype different pieces of hardware that may push things forward," he said.
"For us right now that's working. We do sort of have this idea that staying agile, staying nimble, staying at a certain company number has benefited and worked well for us in that culture. Once you dive into saying you're going to go into a bigger operation, that means more offices, more people and all that kind of stuff.
"It turns into a different company at that point. If we said we were going to launch a whole line of products and whatnot then it's time for international offices and drumming up a sales force and those kinds of things. And that's traditionally not been Valve's thing.
"We're like 330 people. There's something about that culture of keeping people that size," he added. "But you're still able to fit everybody under one roof. There's something to that. For people to float from team to team, to have that sort of open culture that Valve is principled on. It would be pretty hard to have that with a thousand people across three different continents."
It's a sensible reason for a software company, but that does leave one mystery: where is Valve's software? Aside from updates and a couple free VR tech demos, Valve hasn't released a game since Counter-Strike: Global Offensive five years ago. Without offering a specific window for when we'll see a new Valve game, Lombardi noted that these lengthy gaps have happened before. After all, there was a six-year gap between Half-Life 1 and 2.
"If you look at the cyclical nature of that, it's like a flurry happens, a bunch of R&D happens. And one could argue that a bunch of R&D has been happening and there may be another flurry coming." Wink, wink.
"It's not unlike Valve to go away for awhile and come back with a bunch of stuff and I think Gabe was pretty clear that that's sort of the mode we're ready to come out of."