Why Tomb Raider won't release on Wii U
Mac version confirmed.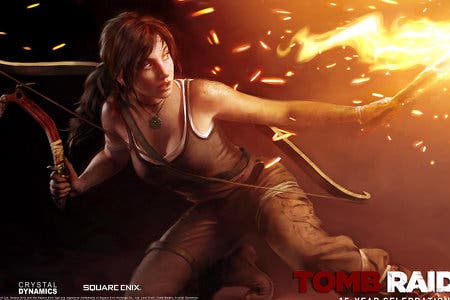 Crystal Dynamics has explained why PC, PlayStation 3 and Xbox 360 game Tomb Raider will not release on Wii U.
Global brand director Karl Stewart said development on the hotly-anticipated reboot began long before the announcement of the Wii U - and it wouldn't be right to simply port the game to Nintendo's tablet-fuelled Wii successor.
"When we started developing the game we made a conscious decision that it was all about building the game for a platform and making sure the game was specific to that platform," Stewart told the Crystal Habit Podcast (via the Eidos forum.
"Given that we've been working on the game quite a while before Wii U was announced I think it would not be right to try and port it across. If we started building a game for the Wii U we would build it very differently and we would build it with unique functionality."
The game will, however, launch on Mac. Eidos is in discussions with a company to bring it to the platform, but Stewart was unable to guarantee it will launch alongside the PC, PS3 and Xbox 360 versions' confirmed global simultaneous release - expected this year.