Why I Am Alive is unlikely to launch on PC
"If only 50,000 people buy it then it's not worth it."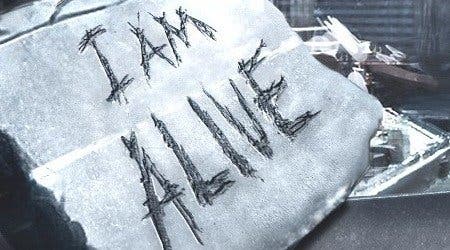 Post-apocalyptic survival game I Am Alive launches this winter on PlayStation Network and Xbox Live Arcade. Why not on PC?
For the game's creative director Stanislas Mettra, the reason is simple: PC gamers probably won't buy it, despite their moaning about it not being available.
"We've heard loud and clear that PC gamers are bitching about there being no version for them," Mettra told IncGamers.
"But are these people just making noise just because there's no version or because it's a game they actually want to play? Would they buy it if we made it?"
Ubisoft has had a troubled relationship with PC gamers in recent years. Many of its PC games force players to always be online to work.
Ubisoft game Driver: San Francisco came under fire recently for particularly stringent DRM that required gamers to be online all of the time. Ubisoft later tweaked this so an online sign-in was required once, at game launch; Driver: San Francisco can then be played offline.
PC game piracy, a subject Eurogamer recently investigated, is often blamed when publishers explain their PC-related decisions. Ubisoft has claimed its policy is a success, insisting it has seen "a clear reduction in piracy of our titles which required a persistent online connection".
Mettra said piracy makes porting games to PC financially difficult.
"It's hard because there's so much piracy and so few people are paying for PC games that we have to precisely weigh it up against the cost of making it," he said.
"Perhaps it will only take 12 guys three months to port the game to PC, it's not a massive cost but it's still a cost. If only 50,000 people buy the game then it's not worth it."